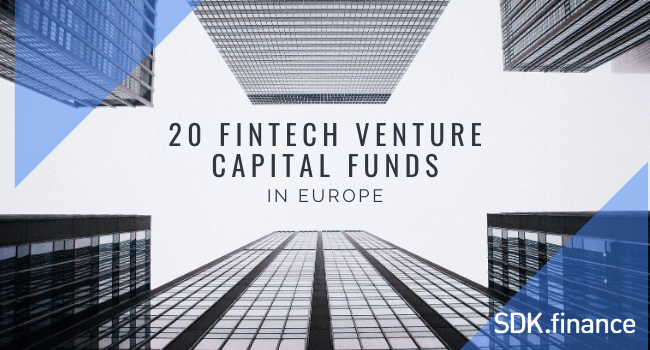 Venture capital funds play an essential role in the development of the sprawling FinTech ecosystem. Growth-oriented startups and entrepreneurs with grand visions can use venture capital to expand, break into new markets, and grow faster. VCs take on a substantial amount of risk and uncertainty to get a good return on their investments. Investment decisions require thorough due diligence, and many funds decide to focus on local markets they understand best. 
Even with the detriment of the global pandemic, European startups still received $40 billion in funding in 2020, down only 4% from the decade-high of $41.8 billion in 2019. European FinTechs received $8.5 billion in funding in 2019, more than any other sector.  
FinTech VC funds help drive growth and innovation in sub-sectors such as payments, banking, investing, mortgages, lending, financial management solutions, and insurance, among others. FinTechs that want to grow rapidly with external funding need to find investors who believe in their ideas and can provide the best tools to nurture and support their success. 
The team at SDK.finance, a white-label digital payment platform, has prepared a list of 20 FinTech venture capital funds in Europe to help companies find the best partner to share their vision with.
The list is in alphabetical order and excludes sector agnostic VC funds. Let us know about any FinTech-focused venture capital funds in Europe that we might have missed.
Location: United Kingdom
Stage: early-stage
With more than $3 billion invested in 220 European startups over 20 years, Balderton is one of Europe's leading early-stage venture capital investors, focused exclusively on European-founded technology companies. With 20% of the fund dedicated to FinTech, Balderton brings deep experience, unrivalled professional, and personal network to support companies they invest in from start to exit. 
Location: Germany
Stage: early-stage
Initial investment: €500k – €1.5m 
AUM: €100m
Cavalry Ventures is on the lookout for companies with big visions to build substantial companies in large markets with amazing products in Europe. Cavalry invests in software businesses that question the status quo and think big. The fund's founders have all started and run companies for a living and have invested in and supported many companies over the past years. 
Location: Estonia
Stage: pre-seed, seed, follow-on capital
Initial investment: €400k – €1.5m  
Change Ventures enables ambitious Baltic founders with the grit to succeed to build global, scalable businesses. With 45 years of combined experience, the fund's partners aim to provide a founder-friendly, fast, and efficient investment process. Change Ventures helps companies after investment by getting to product-market fit and scaling the business with a personal network of over 450 follow-on and co-investors around the globe.
Location: Germany
Stage: early-stage, starting at series A
Initial investment: €2.5m – €10m  
AUM: €250m
CommerzVentures is a return-driven, non-strategic venture capital investor. Established as Commerzbank's venture capital fund in 2014, CommerzVentures became an independent investment management company in 2019. The fund's management team personally co-invests in each investment and offers access to key decision-makers in financial services and insurance. 
Location: United Kingdom
Stage: early-stage, series A and B
Dawn Capital partners with innovative companies that can become category-defining, global titans through exceptional teams, products, and business models. As one of Europe's largest specialist B2B software and FinTech investors, Dawn looks for founders who have gotten their product right and revenues are beginning to scale up.

Location: Germany
Stage: early-stage
Initial investment: €500k – €2m  
Dieter von Holtzbrinck Ventures looks for entrepreneurs and their brilliant ideas. The VC fund is one of the most active early-stage investors in Europe, managing various venture capital funds from Cologne and Vienna's offices. DvH Ventures goes beyond financial support to help their portfolio companies with management expertise and an international investor network. The VC fund has an exclusive German media-for-equity program that offers access to strong brands and access to their audiences.
Location: United Kingdom
Stage: early-stage, seed, series A and select series B
Initial investment: up to €20m  
AUM: €600m
Since 2000, DN Capital has established a successful track record with 40 exits, investments in 15 countries, and 3 IPOs. The VC fund has consistently backed great tech companies that emerge from any vertical. DN Capital's team brings over 75 years of private equity experience to their investments and actively works with portfolio companies to steward their growth through various development stages. 
Location: Europe
Stage: all development and growth phases
Initial investment: €500k – €10m 
AUM: €1.5b
Founded in 1997, Earlybird is among the most experienced venture investors in Europe. The VC fund offers its portfolio companies not only financial resources but also strategic and operational support and access to an international network and capital markets. The fund has substantial AUM, 7 IPOs, and 30 trade sales under its belt. Earlybird strives to make a positive contribution towards solving the global climate crisis by recognizing its entrepreneurial responsibility for the environment.
Location: Netherlands
Stage: series A and B
Initial investment: €500k – €7m  
Finch Capital funds and supports exceptional entrepreneurs creating products that will shape the future of finance. The fund leverages its international network and industry expertise to enable its portfolio companies to grow into leaders in their field. Finch is looking to invest in companies that have solutions to real problems and help make them better, more sustainable, and scalable.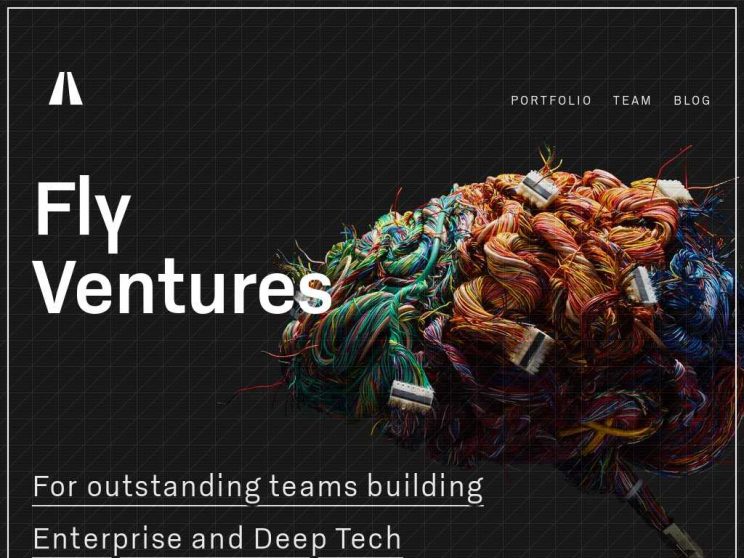 Location: Germany
Stage: early-stage
Initial investment: €500k – €1.3m  
Fly Ventures is a team of engineers, product designers, and investors uniquely positioned to help founders build technologically outstanding businesses with global ambitions.
Location: Germany
Stage: early-stage
Initial investment: €500k – €5m  
HV invests early in companies that are developing exceptional products. The VC fund has enabled hundreds of entrepreneurs, creating an ecosystem for companies to connect and thrive together. HV co-invests with a set of top international business angels and investors. In the last 20 years, the fund has backed 200 companies and enabled the creation of more than 100 thousand jobs across all sectors of the industry.

Location: United Kingdom
Stage: early-stage
Illuminate Financial finds, funds, and supports the best entrepreneurs in solving real problems for financial institutions. The VC fund understands the challenges software companies face when selling solutions to financial companies and how large financial firms struggle to filter and identify the best companies to source technology from. Illuminate uses its networks and partnerships with key industry participants across banks, infrastructure providers, asset & wealth managers, exchanges, and established vendors to bridge this gap and help portfolio companies achieve their full potential.
Location: Germany
Stage: late seed, series A or series B
Initial investment: €500k – €5m 
LBBW Venture Capital has backed 41 companies, 2 of them unicorns, over its 22-year history. The fund seeks opportunities coming from core high-tech innovations and disruptive business models. LBBW invests only in outstanding entrepreneurs that are very talented, passionate, and have a great fit within their fields within the DACH region.
Location: Spain
Stage: early to growth stage
Initial investment: up to €15 million  
AUM: €400m
Mouro Capital is a venture capital firm investing in the future of financial services by backing ambitious entrepreneurs. The fund has a flexible investment style that adapts to each opportunity to support their portfolio companies. Mouro looks for founders with bold visions and relentless execution skills able to deliver industry-defining companies.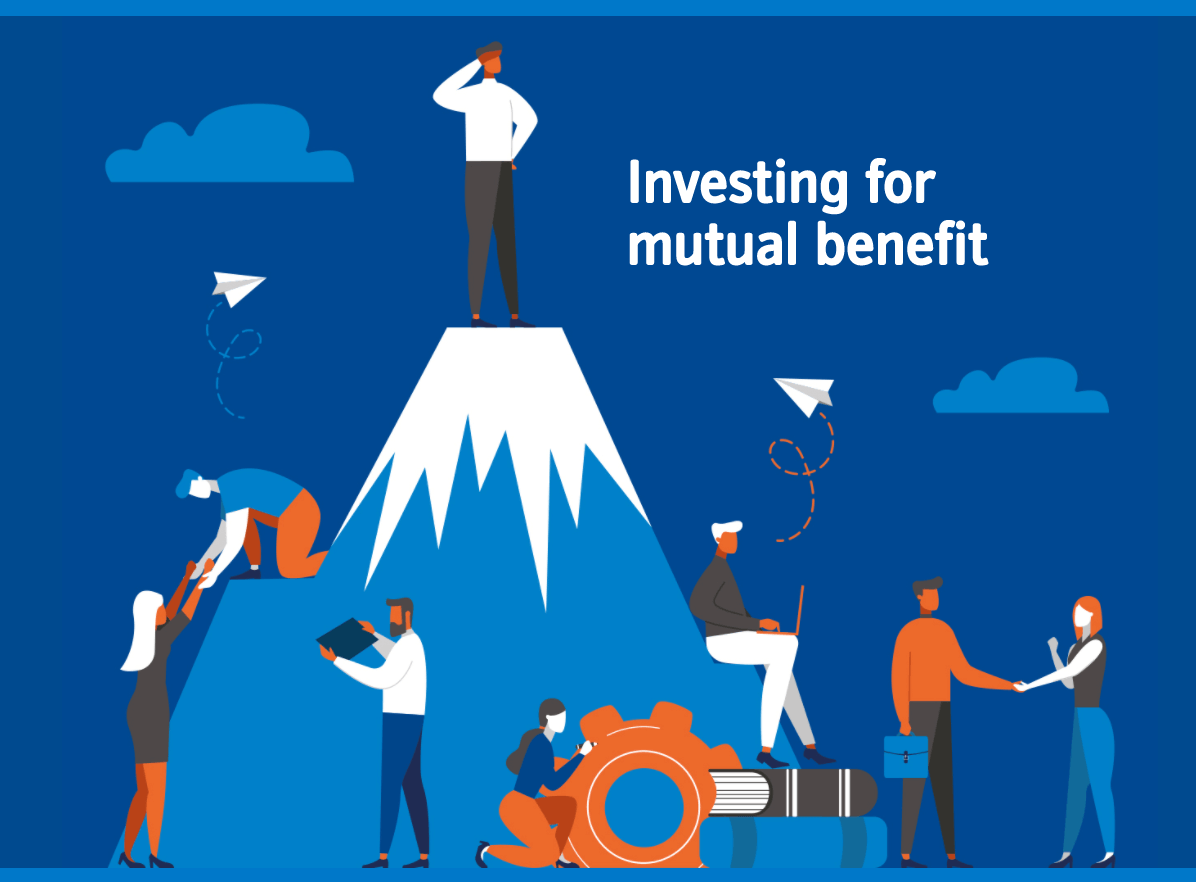 Location: United Kingdom
Stage: seed and series A
NBS Ventures looks for passionate teams that are developing solutions that could benefit Nationwide's members and society as a whole. NBS is not owned by shareholders but by its customers or members. The fund invests early and for the long term, supporting great companies, then doing things together that neither of them could alone.

Location: United Kingdom
Stage: early-stage, pre-seed, and seed
Initial investment: £100k – £500k  
Playfair Capital has been helping ambitious and exceptional entrepreneurs build brilliant technology businesses since 2013. They have backed the founders of more than 60 companies and remain supportive, passionate investors. Playfair invests early and enthusiastically in founding teams and shares with them a deep and broad experience of operating and scaling businesses, hiring talent, and navigating to the next stage of their journey.
Location: Netherlands
Stage: early-stage
AUM: €150m
RFV is a global investment fund that backs the best and most ambitious entrepreneurs that align with Rabobank's strategic direction and help them make their ideas real and lasting. Working side-by-side with founders, the fund aims to transform FinTech and build sustainable and future-proof business models with emerging technologies in this rapidly changing world.
Location: United Kingdom
Stage: seed, series A, and series B
Initial investment: €250k – €4m
AUM: €400m
Speedinvest strives to empower founders on their journey with actionable, aligned, and game-changing support. The fund provides complete access to their experienced investors, an in-house Platform+ team of operational experts who offer tailored growth marketing and networking support throughout every stage of their journeys. 
Location: Poland
Stage: early-stage, seed, series A
Initial investment: €200k – €5m  SpeedUp Venture Capital Group was formed by people who have been supporting the development of technology companies and involved in the development of the VC environment in CEE for years. The fund cooperates with European and CEE companies and entrepreneurs who want to conquer the global market by utilizing their self-developed solutions. Over the last decade, SpeedUp has invested in more than 100 companies. 
Location: Netherlands
Stage: early-stage
AUM: €105m
Velocity Capital Fintech Ventures invests in fintech companies with unstoppable founders. The VC fund provides early-stage capital funding to leaders with vision, determination, and strong business models. Velocity seeks fast-growing companies at the intersection of technology and financial behaviours, markets, and infrastructures that connect and create opportunities for people worldwide. 

Location: Germany
Stage: early-stage
AUM: € 0.5 – € 2.0 million
VR Ventures supports leading-edge startups in the financial services and real estate sector. VR Ventures's investment focus includes FinTech, PropTech, digital business solutions for SMEs. They invest in startups in the early stage phase (late seed, series A, series B) and prefer to invest in Germany, Austria and Switzerland. VR Ventures invests between € 0.5 and € 2.0 million as an initial investment. Participation in further financing rounds is possible.
SDK.finance: the proven digital banking software partner of choice 

SDK.finance, a white-label digital payment platform, has everything banks and financial institutions need to create next-generation payment products. The digital retail banking platform built by a team with 15+ years of experience in FinTech is available in all popular formats: web, iOS, and Android applications to reach the new generation of mobile-first customers. 
The platform is available in three formats:
Check out this demo video to learn more about the SDK.finance platform:
Contact the SDK.finance team directly to learn more about what type of banking software will be perfect for your business needs.