As neobanks are gaining traction in the market share, incumbent banks have to review and modernize their legacy platforms to introduce the experience that their customers are expecting and looking for. The choice of solutions able to help banks modernize quickly and efficiently is quite extensive – since the demand for them is growing and the majority of the traditional banks are exploring the next-gen core banking systems to transform their ecosystem. 
SDK.finance core banking software
Avaloq and Apex core banking alternative
Learn more
Apex Software
With over 30 years of combined experience, Apex Softwares aims to deliver a wide range of solutions for the automation of financial operations in the banking sector. Apex's cloud-based core banking platform has been chosen for 20+ projects by companies in Africa, Europe, and New Zealand. 
The company offers a wide range of solutions for automation of financial operations covering banking areas such as retail banking services, portfolio management, and savings, current and fixed deposit accounts.
Avaloq
Avaloq's core banking platform used by LGT, Deutsche Bank, and Barclays, among many others, offers optimized efficiency and future-proofed software. With more than 70 modules and digital solutions, the highly modular platform can be seamlessly integrated and scaled to best match the needs of a client.
Avaloq's system delivers out-of-the-box efficiency with the flexibility to run 'as is'. The company's tried and tested process gets many banks and wealth managers up and running in just 90 days. The platform excels at reducing redundancies and streamlining back-office operations, so staff can focus on high-value tasks while clients receive superior digital service.  
Compare Avaloq vs Apex Software vs SDK.finance
See how Avaloq and Apex Softwares compare to each other (and to SDK.finance) to enable you to make an informed decision on the right core banking platform.
Apex Software
Avaloq
SDK.finance
Founded
2007
1985
2013
Headquarters
Nairobi, Kenya
Zurich, Switzerland
Vilnius, Lithuania
Customer profile
Microfinance, banks, African cooperative savings and credit associations
Wealth managers, retail banks
Businesses with EMI or banking license looking to launch a digital bank, PSPs, payment-related businesses
Number of employees
–
2,000
60
Solutions
Retail and Mobile Banking
ATM Switch systems
Reporting and BI
System Integration
Avaloq Core
Avaloq Wealth
Avaloq Engage
Avaloq Insight
Digital retail banking software
Core banking software
Ewallet software

SDK.finance – white-label alternative to Avaloq and Apex Software core banking solutions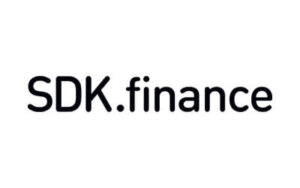 SDK.finance is a Lithuania-based core banking and neobank software provider that has been on the market for almost 10 years.  SDK.finance offers a highly secure customer centric solution to help banks delight their customers and take the industry lead. Its solutions streamline the fintech development process, eliminating the need for from-scratch development, saving time and team resources.

SDK.finance offers a source code license for the software, which guarantees customers endless flexibility and vendor independence.
Our software is a solid starting point that cuts the time-to-market of banking products by at least half.
Reach out to discuss your banking software requirements
Contact Us
Reach out to discuss your banking software requirements