What is the ultimate digital banking software for your business?
Innovative products and services escaping modern core banking systems are changing the banking sector. Mobile banking experiences used by financial institutions are requiring popular banks to review the existing cores.
White label core banking software is aiding financial institutions to substantially modernize and also benefit from lower prices, accelerated time-to-market, and fast scaling. Given these advantages, it's not shocking that over 65% of financial institutions are pondering the use of cloud-based core banking systems.
SDK.finance core banking software
Apex and Backbase core banking alternative
Learn more
Apex Software
With over 30 years of combined experience, Apex Softwares aims to deliver a wide range of solutions for the automation of financial operations in the banking sector. Apex's cloud-based core banking platform has been chosen for 20+ projects by companies in Africa, Europe, and New Zealand. 
The company offers a wide range of solutions for automation of financial operations covering banking areas such as retail banking services, portfolio management, and savings, current and fixed deposit accounts.
Backbase
The vendor of choice of 80+ banks around the world, Backbase empowers financial institutions to place digital at the core of their business models. The company's Omni-Channel Banking Platform is the preferred choice for world-renowned institutions such as Barclays, Credit Suisse, Deutsche Bank, Fidelity, ING, and many more. 
Since its launch in 2003, Backbase has been helping banks develop a compelling experience on digital channels. Today, the company impacts over 90 million end customers daily. An in-depth focus on customer experience management and unparalleled speed of implementation make Backbase a highly rated FinTech software provider.

SDK.finance software for neobanks
White label digital banking solution with source code license
Learn more
Apex Software vs. Backbase vs. SDK.finance
Apex Software
Backbase
SDK.finance
Founded
2007
2003
2013
Headquarters
Nairobi, Kenya
Amsterdam, Netherlands
Vilnius, Lithuania
Customer profile
Microfinance, banks, African cooperative savings and credit associations
Financial institutions dealing with retail, corporate, SME, and wealth management with onboarding, loans, etc.
Businesses with EMI or banking license looking to launch a digital bank, PSPs, payment-related businesses
Number of employees
–
 800
60
Solutions
Retail and Mobile Banking
ATM Switch systems
Reporting and BI
System Integration
Retail Banking
SME Banking
Corporate Banking
Wealth Management
Digital retail banking software
Core banking software
Ewallet software
Corporate banking software
Digital wallet solution
Build a standalone ewallet or built-in, manage any assets, from money to coffee beans
Learn more
SDK.finance- an alternative to Apex Software and Backbase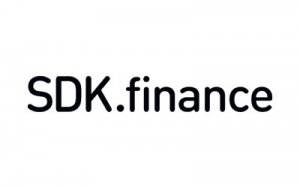 SDK.finance is a Lithuania-based core banking and neobank software provider that has been on the market for almost 10 years. SDK.finance offers a highly secure customer centric service to help banks amaze their consumers and take the market lead. It improves the fintech development procedure, eliminating the need for from-scratch development, conserving time and staff resources.
SDK.finance offers a source code license for the software, which guarantees customers endless versatility and vendor independence. Our software application is a solid starting point that cuts the time-to-market of banking products by a minimum of a half. Reach out and let's discuss your own product needs and we'll find a way to satisfy your requirements.
Get in touch to discuss your banking or payment product requirements
Contact Us
Get in touch to discuss your banking or payment product requirements