SDK.finance cloud banking solutions
Get a reliable cloud bank core platform open for integrations. Try it on subscription for an affordable and quick start.
Cloud SaaS Banking Platform
SDK.finance's cloud core banking Platform empowers startup financial institutions and those with high transaction volumes to launch and scale quickly and affordably, increasing operational resilience. It helps our customers provide better service to their users, offers lower operating costs, continuous innovation, and a convenient pay-as-you-go model.
Request a quote
One-stop shop cloud banking solution
Affordable start
Our banking platform is available via a pay-as-you-go pricing model, allowing for flexibility without the need for hefty upfront investment. Enjoy the benefits of cloud-hosted software without maintenance-related issues.
Powerful transactional core
Based on an innovative ledger built with cutting-edge tech stack, our solution can handle a large number of users and transactions, allowing your team to focus on building new functionality on the reliable core. More on the technology.
High scalability
Enjoy the advantage of easily scaling your resources based on demand . Manage varying transaction volumes, customer growth, and seasonal peaks without the need for complicated hardware upgrades.
Streamlined integrations
Our API enables you to add new functionality to your financial or banking product and integrate with almost any solution out there, enabling you to quickly meet your customers' demands.
Cloud-agnostic
The core application is deployed on AWS, Microsoft Azure, Oracle, or another cloud provider, maintained by SDK.finance, ready to be used by your team
API-driven
Quickly and cost-effectively provide customers with a wide range of services via streamlined integrations thanks to over 400 API endpoints.
Hybrid cloud for easier compliance
Managing regulatory compliance in cloud payment software solutions can be challenging. However, SDK.finance addresses this issue through a hybrid cloud delivery model.
The SDK.finance backend app is stored on the servers of major cloud providers and maintained by our team.
To ensure data security and compliance with data localization regulations, your database is stored on your own servers.
This approach makes compliance easier and more efficient.
Quicker launch for a fraction of the price
If you're struggling to choose between pricey market-ready software and a lengthy in-house development process, our platform offers the perfect balance with its SaaS model. By utilizing our platform, you can significantly reduce fintech product infrastructure, maintenance, and development costs, while also expediting the release date.
Pro payment SDK to build on top
Build your product on the robust and dependable ledger layer Platform developed by a team of experienced professionals with over 15 years of expertise.
A cloud-hosted backend app with an API layer
Customizable customer front-office UI pack
Customizable team back-office UI package
Meet your customers' financial services needs
Bank payments
Offer bank payments such as IBAN and SWIFT by integrating with vendors. Cater to different customer segments and increase your turnover.
Money transfers
Enable your customers to easily send and receive money, whether it's internal peer-to-peer transfers or cross-border remittance, with instant and hassle-free transactions.
Bill payments
Save users' time with payment templates for various payments such as utility bills and mobile top-ups. Facilitate payments to local vendors through API integration.
Expense tracking
Assist customers in tracking their spending through visualized expense charts and graphs, or by presenting their transactions on a map.
Any currency system
Set up an unlimited number of currencies in the system, regardless of whether they are fiat currencies or not. Manage any type of assets, from bonus points to petrol or gold.
Currency exchange
Facilitate seamless currency exchange between customer accounts, utilizing pre-configured exchange rates, and let customers purchase or sell currency.
Choose your Development model
From conception to execution in code and interface, our company will help you.
Dedicated development team
Accelerate your cloud-based banking product launch with the help of SDK.finance experts.
Have SDK.finance team of FinTech professionals with 10+ years of experience bring your PayTech solution to life using our Platform.
Faster Product deployment.
Pre-developed banking backend Platform.
Expert team without hiring headaches
Saved in-house team's resources
Contact us
Self-service development
Use the SDK.finance Platform for faster development of your cloud-based banking software.
Give your team the resources they need to develop your banking product faster and more effectively.
Ready-to-use backend banking software
No need to start from scratch
Effective development for the internal technology team
Available software models include SaaS and source code
More details
Cloud banking solution grow your business
Own the source code anytime
Switch to the on-premise model anytime. Obtain a source code license from us, deploy your product on-premise and gain full access to the backend for total independence. Learn more
Reduce IT Burden
With cloud banking, the burden of maintaining and managing the core application is shifted to us as a service provider, enabling you to focus more on business activities and innovation.
SDK.finance cloud banking software – case studies
Leading PSP (MENA): Faster payouts, real-time transaction accounting
SDK.finance's software has enabled customers to streamline their accounting processes, enhance user experiences, broaden their market reach, and tap into new growth opportunities within the fintech industry.
Explore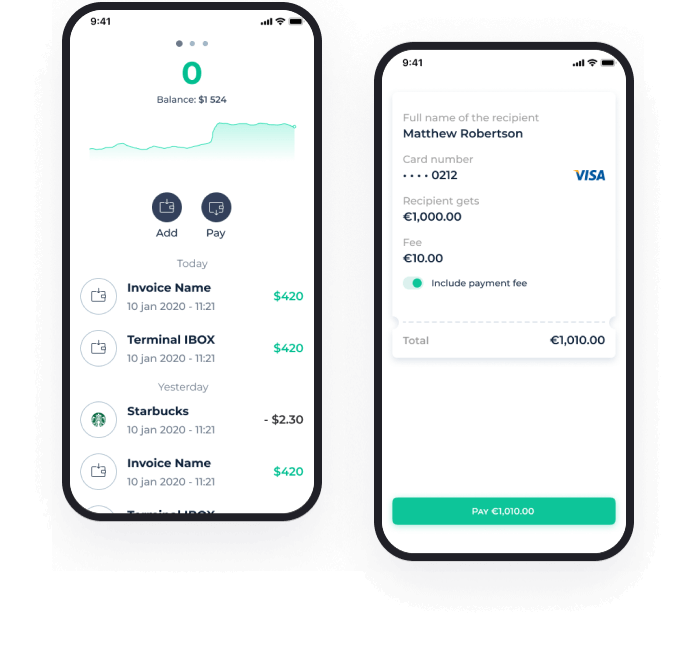 MPAY: An intuitive payment app
MPAY effectively transformed their cash-in payment kiosks network into a comprehensive payment application by seamlessly integrating with the SDK.finance software, utilizing it as a foundation.
Explore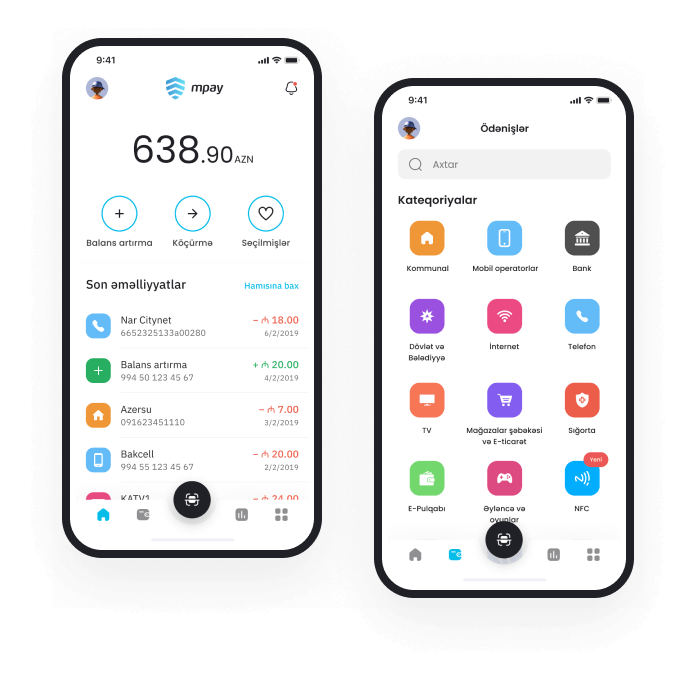 Ready to explore our cloud banking software?
SDK.finance Hybrid Cloud Banking Software FAQs
How does the core banking system in the cloud work?
The core banking system on the cloud allows banks to move from a model where all the technology resides in one place (the bank's data center) to a model where APIs affect the movement of data between multiple parties instantly.
Cloud service providers (CSPs) such as Microsoft, Google, and Azure manage the complex cloud infrastructure and allow banks to use it for set fees. Depending on the size and budget of the company, CSP can offer private, public, or hybrid clouds.
What are the benefits of the hybrid cloud model in banking software?
The hybrid cloud model in banking software provides the following benefits: compatibility, convenience, affordability, and fraud detection. Cloud-based solutions can also help digital banking institutions detect irregularities like identity fraud and money-laundering operations.
Moreover, with the hybrid cloud model, you can maintain an eco-friendly infrastructure for your services and have automated data reporting and analysis. In addition, the hybrid cloud solution model in banking software can store sensitive information on your private server—according to data handling and management regulations.
Can I request your cloud banking software Demo?
What integrations does SDK.finance cloud banking platform support?
SDK.finance API-first business architecture allows integrating 3rd party tools at any stage of the customer onboarding or transaction flow. Whether it's new features or better security measures, our API set makes it easy to connect the right tools to your product as required by regulations or for the customers' convenience.
Are there any location-related restrictions for using your digital banking software?
Our solution isn't geographically limited as it's fully customizable thanks to the white label format and hybrid cloud-delivery. So if you have concerns about using our white-label digital bank for the US, Middle East, MENA, LATAM, or other regions, you don't have to. By hosting your application on clouds like AWS, your hybrid cloud solution bank can store sensitive information on your private server—according to data handling and management regulations.