Digital Banking Solution
Create a seamless digital banking product to meet your customers' financial needs and grow your business profit. Speed up time-to-market, building on the SDK.finance pre-developed banking software on your own, or have our dedicated team with over 15 years of experience develop it for you.
Request a quote
Digital banking Platform to drive growth
Base your digital bank on a reliable pre-developed PayTech core to launch your digital banking solutions faster.
Key features of SDK.finance digital banking solutions
The SDK.finance platform provides the essential functionality required to make your digital banking solution meet all of your customers' banking needs, thanks to its flexibility and customer-centric approach.
Multi-currency accounts
Enable your customers to manage funds in their preferred currencies and streamline international transactions.
P2P money transfers
Facilitate the transfer of funds between customers' friends and family within the system, simplifying the process of splitting expenses.
Currency exchange
Provide automatic currency exchange for transactions with different currencies.
Popular payments
Connect with local providers to enable utility bill payments, Internet payments, cell phone top-ups.
Expense tracking
Help your customers categorize and visualize their expenses, offering a clear overview of their financial health.
Affordable and cost-efficient digital banking solution
Hybrid-cloud deployment
The software is deployed and maintained in the cloud by our team, while your team fully controls and hosts the key databases.
API-first architecture
Easily integrate your Product with third-party services utilizing its 400+ REST APIs.
SaaS and source code license
Choose the right version: a cloud-based SaaS solution or an on-premise version with a source code license.
Experienced technical team
Get a dedicated team with 15+ years of experience in developing payment products to launch your digital banking solution faster.
Choose the development strategy to bring your digital banking solution to life
FinTech software development is a complex process that requires significant time and resources. SDK.finance serves as a backbone for building your payment Product,  accelerates the time-to-market and saves team time and resources.
Self-service development
Dedicated team by SDK.finance
The solution
Your tech team develops a Product on top of the SDK.finance Platform (SaaS or source code license).
Best for  
Businesses with in-house tech teams or reliable outsourcing software development partners.
Pricing
Before Product launch: €900/month
After Product launch: €2100/month+€0,1 per transaction
Source code buyout : €400,000 flat fee
Pricing details
The solution
Our team builds your Product using the SDK.finance software Platform as the foundation. More details about the dedicated team.
Best for
Customers without an in-house development team or lacking the expertise for FinTech projects.
Pricing
Development mode: team compensation only
Live mode: team compensation
Platform fee: €2100/month+€0,1 per transaction
Source code buyout: €400,000 flat fee
Pricing details
Discuss your custom FinTech software development needs
Contact us
Case studies: digital retail bank solution in action
Our banking software supports companies that process large payment volumes and enables them to create digital banking solutions with our pre-developed payment Platform.
Leading MENA Payment Service Provider
Discover how a prominent payment service provider (NDA) in the MENA region has enhanced its core transaction accounting system by integrating SDK.finance software into its current POS network.
Explore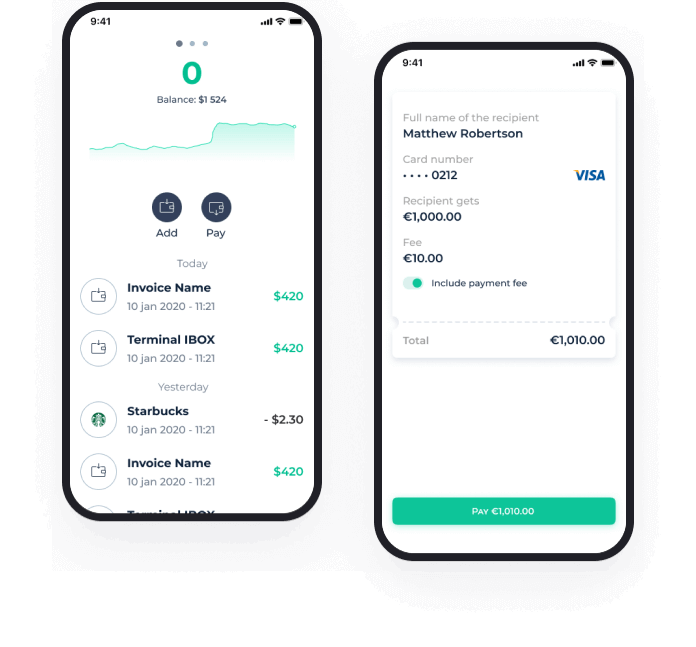 MPAY: A user-friendly payment app
Learn about how MPAY utilized the SDK.finance Platform to transform their cash-in payment kiosk network into a comprehensive application catering to the customers' payment needs.
Explore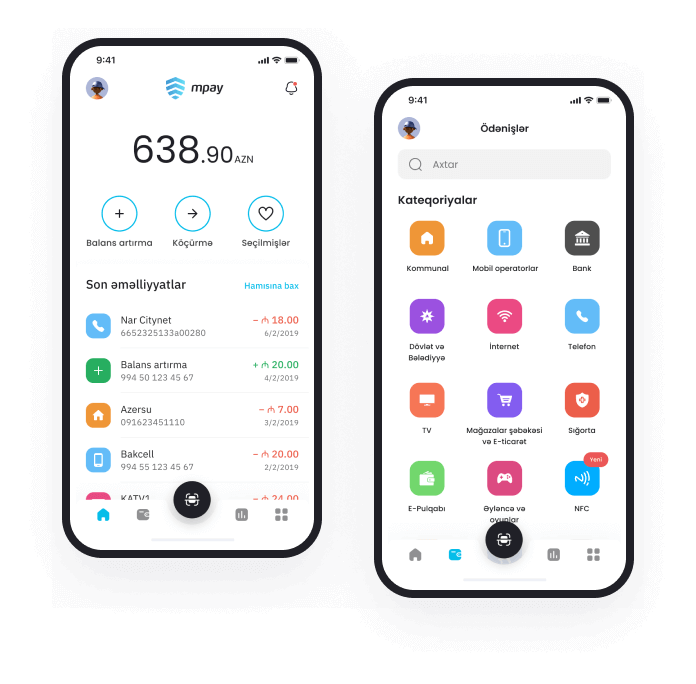 SDK.finance Digital Banking Solution FAQs
Can I request your digital banking solution Demo?
Yes, we provide an interactive sandbox demo environment on our product Demo page. It's available there and then, no need to send a demo request and wait.
If you need more details or have any questions, do reach out to us and we'll be in touch with you shortly.
What integrations are supported by the SDK.finance digital banking software?
SDK.finance architecture allows integrating any 3rd-party tools for each stage of the customer journey. Our 400+ REST API set makes it easy to connect the ready-made components to your platform SDK rather than having to develop the necessary functionality from scratch.
What technology stack is used for the SDK.finance digital banking platform?
A technology stack is a complex of programming languages, frameworks, and databases used to create a payment solution. SDK.finance utilizes the following technologies for digital baning solution:
Programming languages: Java 17 LTS

Frameworks: Spring 5.3.9, Spring Boot 2.5.4, VUE.JS 2.6.12

Databases: PostgreSQL 13.3, MongoDB 4.2.2
Are there any location-related restrictions for using your digital banking solution?
There are no location-related restrictions for using digital banking software from SDK.finance. The primary databases are under your team's control in both SaaS and source code variants.
In the SaaS version, the SDK.finance hosts and maintains only the backend application on AWS or another cloud service provider. Consequently, you can comply with regulatory requirements related to sensitive data management and storage.
Is SDK.finance an open-source system?
The SDK.finance system is available as a SaaS version by subscription or one-time source code license purchase. You can download and modify our front-office and back-office UI packs/UI kits at GitHub, but all functionality lies in using the APIs of the SDK.finance backend app.