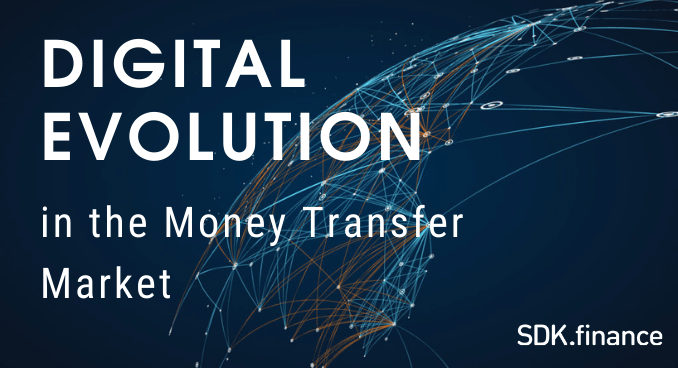 Spurred on by innovations in FinTech and mobile banking, the money transfer space has gone from an expensive but necessary service with hidden fees to a mostly transparent quick, and easy one. Although many banks are still hanging onto the outdated business model, newcomers are forcing them to adapt their technology to offer competitive rates to customers worldwide. 
At the beginning of 2020, the global average cost for sending remittances was 6.79%, a significant drop from 9.67% ten years ago. Over the last decade, a lot of downwards pressure on the costs has come from the G20 and the UN that have set 3% and 5% objectives, respectively. Healthier competition in the market is another major factor that came from FinTech software providers like SDK.finance, making it easy to start a money transfer business. 
Source: The World Bank
With an average global cost of 10.5% per remittance transfer, banks continue to be the costliest money transfer service providers. While they have been slow to respond to pressure to reduce fees, companies like TransferWise have sprung up to make money transfer as seamless and cheap as possible. Big Tech has also entered the market. Apple and Facebook, for example, already offer quick and easy payments between users within their ecosystems. 
COVID-19
The public health crisis triggered by COVID-19 has accelerated existing consumer and business trends. The movement towards e-commerce, digital and contactless payments, and the cashless economy have all seen significant growth over 2020. Even though some of these behaviors will be reversed once the lockdown is lifted, the positive trajectory for future growth has been set. 
The World Bank indicated that remittances to low and middle-income countries are projected to rise by 5.6% to $470 billion in 2021, following the fall in 2020. According to Dilip Ratha, the coordinator of the G7/G20 Global Remittances Working Group, quick actions that make it easier to send and receive remittances can provide much-needed support to migrants' lives and their families. These include treating remittance services as essential and making them more accessible. 
How do money transfer services make money?
Money transfer services can charge a fixed amount or a percentage fee that depends on the amount of money a customer wants to transfer. Unlike hidden fees charged by banks and shady services, modern software lets consumers see the full cost before making a payment. The positive trend towards transparency is an opportunity to build trust and retain customers. 
The second way to generate revenue is through the spread of foreign exchange transfers. The difference between the interbank rate and that offered to a customer is what a money transfer service can earn per transaction. Providing FX as a service used to involve considerable IT infrastructure and overhead costs passed onto the consumer in the form of poor currency exchange rates. 
Current money transfer software solutions drastically lower the costs of running these systems. As a result, money transfer providers can offer their customers to exchange money close to the interbank rate for further transfers. 
How to start a money transfer business?
It is essential to decide on the business model, pricing, customer acquisition, and growth strategies before registering and getting a license. After completing the legal hurdles, the next step is to choose the right software partner that will enable the operation of a money transfer business. Besides front and back-office functionality, good software providers offer a great user experience on different platforms. 
Developing software from scratch is a long and challenging process that requires a dedicated team and a lot of resources. Partnering with a provider to customize existing software can significantly speed up time to market, offer better security, and make the whole process a lot easier. 
SDK.finance money transfer solution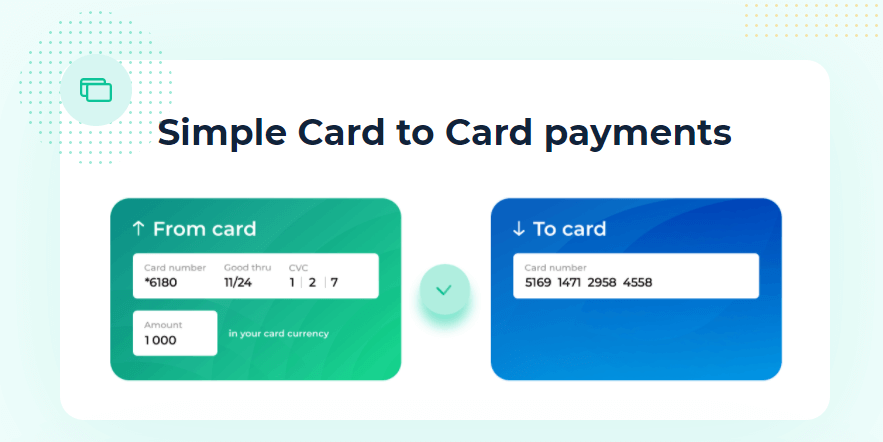 Global core banking software providers like SDK.finance support businesses and fintechs of all kinds at every digital transformation stage. The money transfer solution is the easiest way to start providing consumers with a next-generation customer experience.
Click here to find out more about the money transfer solution and how it can help your business unlock new opportunities.