The last week of May and at the same time, the last week of spring 2020 is full of great online events and conferences.
There is no need to spend time and money to move from one to another place to visit the event. Online events are a great possibility to be in trend and up to date with all the latest industry news. As well as expand the network.
Many FinTech companies have taken the initiative to support their community. Some are extending free and discounted deployment offers to help financial institutions support their customers during the Covid-19 pandemic, while others are offering their knowledge in the form of online webinars and virtual events. 
We have prepared this list to help you navigate the growing amount of helpful content created by the FinTech community this week (May 25 – 31).

27 May
The changing face of customer conversations in financial services
n this age of hyper-relevance, how can banks and insurers master the art of delivering a great customer experience while providing a good balance of digital and human touchpoints to optimise the customer journey and retain loyalty and trust?
Join the online discussion to hear the panel explore themes such as digital transformation, personalisation, the role of the contact centre, real-time engagement and voice-led tech; and to spark ideas for your business to better serve customer communication strategies.
Speakers:
Parul Kaul – GreenHead of AXA NEXT Lab, EuropeAXA
Jason Maude – Chief Technology Advocate Starling Bank
Ciaran Casey – Head of Digital ChannelsAIB
Peter Kirk – Customer Sales & Service Lead Accenture
Lindley Gooden – Journalist, Filmmaker & Broadcaster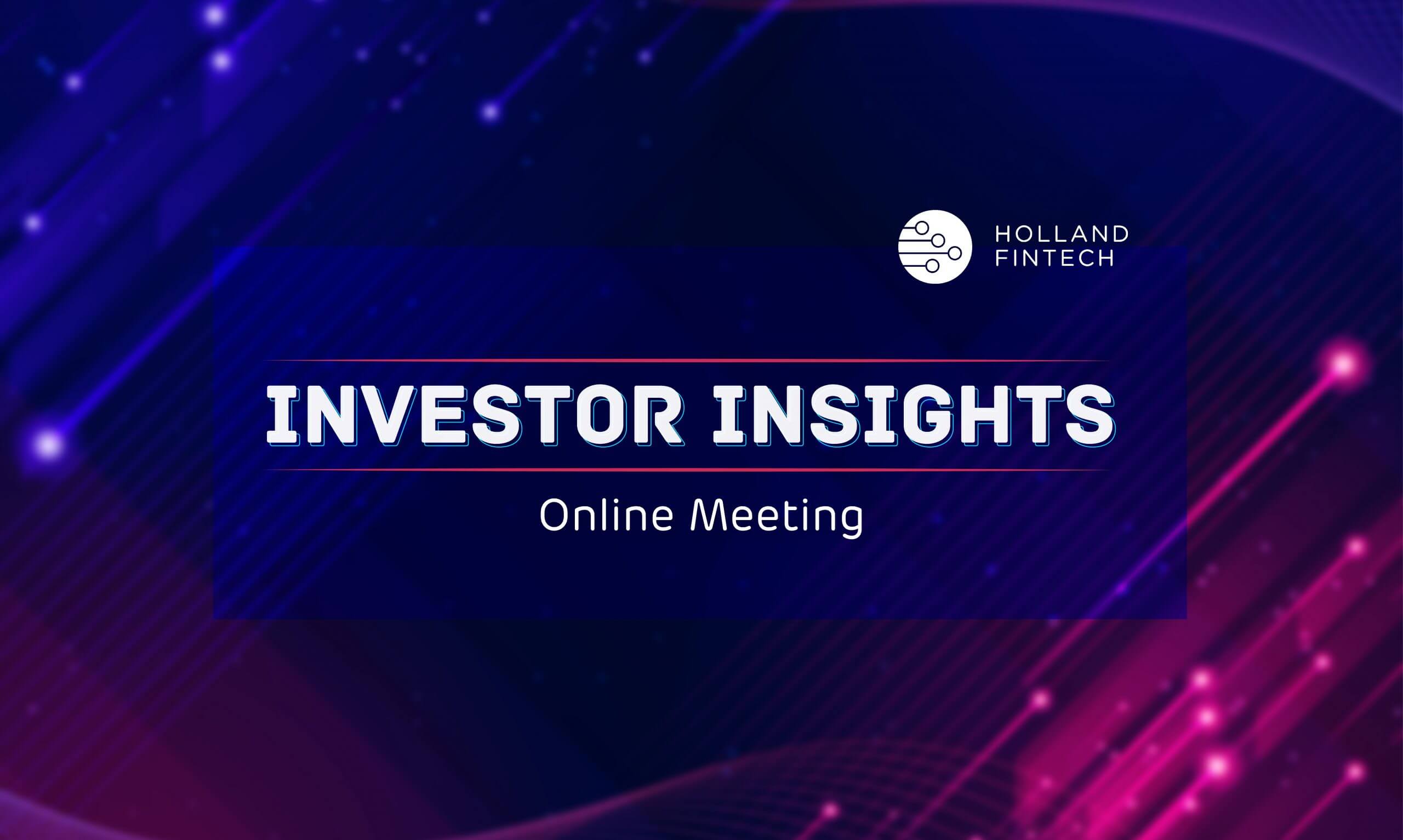 27 May
'How to innovate at speed in disruptive times' Holland FinTech Online Meeting
This session we will be studying and discussing the figures about fintech investments in the first quarter of this year, and see how we can use these insights to find direction for current portfolio and investment opportunities.
Speaker: Kempen & Co – CJ Welkzijn

27 May
Digital Sustainable Finance – how can digital finance support sustainability?
The European Commission is calling Digital Finance stakeholders across the EU to join us for an online roundtable on the topic of Digital Sustainable Finance – how can digital finance support sustainability?
Potential of digital tools for integrating sustainability into the financial sector
Accessibility and transparency of sustainability-relevant data
Use of digital tools for co-financing of public projects
Greening FinTech
Open discussion
This event will be chaired by Alexander Stevens, Policy Officer in DG FISMA's Digital Finance Unit.
Speakers:
Cecilia Repinski – Chairman @ Sotckholm Green Digital Finance
Marianne Haahr – Director @ Green Digital Finance Alliance
Eva Sadoun – CEO & Co-Founder @ Lita.co
Lucile Collin – Policy Officer @ DG FISMA
Simon Zadek – Sherpa @ UNSG's Task Force on Digital Financing of the SDGs
27 May
Industry Leaders and FinTech Founders on the Future of Banking
How will advances in FinTech affect Investment Banking and Wealth Management professionals? Hosted by 100 Women In Finance, Caroline Lamaud will share her insights among other leaders of the European FinTech scene such as Cecile Bartenieff, Chief Operating Officer of Global Banking & Investor Solutions, Société Générale, Virginie Lazes, Co-Head of European Technology IB, Rothschild & Co, Florence Vasilescu, Founder and CEO, FirmFunding, and moderator Mathilde Saliou, journalist, Mind Fintech.
About SDK.finance
SDK.finance is the core payment software with a strong API layer for banks and FinTechs.
The Platform consists of 5 main components: a back-end wrapped in 400+ API endpoints, 3 front-end frameworks, and a web for system management with capabilities in iOS and Android for our clients.