What's the best banking platform to modernize your finance business?
Competition in the banking industry is stronger. Challenger banks are winning market share by targeting new niches, making incumbent banks review their legacy platforms. 
The good news is that there are many tools to help banks modernize quickly and efficiently, next-generation banking platforms being a viable alternative with great potential. 
Mambu overview
As a relative newcomer, Mambu has established itself as a rapidly growing supplier of banking solutions. In the two years since its founding in 2011, Mambu's platform was adopted by 100 microfinance organizations in 26 countries around the world. 
Today, the Berlin-based start-up services over 150 banks, fintechs, and telecom companies with over 14 million end-users. Mambu helps prominent companies like Santander, N26, and Orange to rapidly design, launch, and scale their digital-first banking and lending services. 
With a platform built from the cloud upwards, Mambu's SaaS engine is a powerful alternative to costly and complex traditional core banking systems. Besides its cloud approach, Mambu provides its clients with tools to build, integrate, and launch any lending portfolio. 
White-label digital banking software
Check out an affordable Mambu and FLEXCUBE alternative
Learn more
Oracle FLEXCUBE Overview
10% of the World's banked population have an account powered by Oracle FLEXCUBE. 600+ financial institutions use the company's universal banking solution in 140+ countries across the globe.
The comprehensive, interoperable, and modular solution addresses core banking needs, enables knowledge workers, and reduces time-to-market for new products. FLEXCUBE's front-to-back digital capabilities help financial institutions to innovate and create next-generation digital customer experiences. 
With access to advanced automation tools that rely on Machine Learning, the company's clients can generate better insights and enhance straight-through processing. Oracle FLEXCUBE is ideally suited to help companies jumpstart their digital transformation. 
SDK.finance platform for neobanks
Choose a cloud delivery model or obtain a source code license - the quality remains the same
Learn more
Compare Mambu vs. Oracle FLEXCUBE vs. SDK.finance
Mambu
Oracle FLEXCUBE
SDK.finance
Founded
 2011
1997
2013
Headquarters
Berlin, Germany
Mumbai, India
Vilnius, Lithuania
Customer profile
Alternative lenders (p2p, marketplace personal and SME lenders), deposit-taking institutions, and mobile banking providers.
Universal, direct, private, and Islamic banks; financial and lending institutions.
Businesses with EMI or banking license looking to launch a digital bank, PSPs, payment-related businesses
Number of employees
200+
9,000
60
Solutions
Composable banking
Cloud banking platform
Mambu Process Orchestrator
Core banking software
Enterprise limits
Collateral management
Investor Servicing
Financial Services Lending and Leasing
Digital retail banking software
Digital wallet software
Marketplace payment solution
Payment acceptance software
Cloud ewallet solution
SDK.finance: an alternative to Mambu or Oracle FLEXCUBE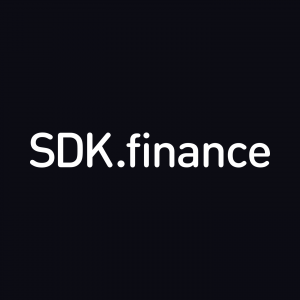 There are many worthy next-generation companies competing in the banking services market. SDK.finance and our white-label banking platform has been particularly successful at leveraging modern tools to help financial institutions modernize their services quickly and easily. 
SDK.finance is an API-driven fintech platform that serves as a foundation for building a payment product on top. Using its ledger layer allows SDK.finance customers to save at least 1 year of active development for building a neobank, digital wallet app, payment acceptance business, marketplace payment solution etc.
Available in both cloud SaaS and the source code license on-premise versions, the SDK.finance platform caters to businesses of all sizes – from startups seeking affordable low-cost software to SMBs and enterprises that require top customizability and independence from the software vendor.
Advantages of SDK.finance fintech software built using API-first architecture and hybrid cloud delivery model:
The speed of releasing new features and functionality is much faster

The cost of ownership is much lower

Fewer bugs and more stable products exist

Easier regulatory compliance thanks to the sensitive data being hosted by the customer company.
Contact us to learn whether SDK.finance fintech engine can be suitable for implementing your product ideas and get a gap analysis from our experts. 
Reach out to SDK.finance experts to discuss your banking software requirements
Contact Us
Reach out to SDK.finance experts to discuss your banking software requirements