In part 1 of our four-part series about the evolution of branchless titled "Back to the Past: The History of Branchless. Part 1 (1990-2010)", we explored why the branch is so valuable to banks, how the first branchless banks emerged in the 1990s, and what the top executives at the time thought of it. Learn more about the effect of the dotcom bubble and when we started to worry about our data being abused. 
The Economist, February 2007. Source: The Economist
2010s
In the new decade, the use of mobile and online banking skyrocketed. Improvements in mobile phones and the quality of internet connection dramatically expanded the number of banking use cases. The learning effects were beginning to exhaust, and that translated into cost savings. 
Bain retail banking report calculated that each digital banking interaction incurs a variable cost of about 10 cents, while a teller or call-agent interaction costs $4 or 40 times more! Banks started to become more aggressive and thoughtful about guiding customers to self-service through digital channels to optimize costs. 
Even though branches had many merits that generated additional revenue, they were becoming more and more expensive to build. The average cost per square foot increased by 25% from 2013 to 2016, with an average branch including land costing $2.4 million to build. Despite their cost, for most US banks, branches were essentially irreplaceable. US Bank noted that in 2016, 60% of their transactions were digital, but 80% of sales activity still occurred at the branch. 
The new generation of branchless banks began to capitalize on the latest trend of customers opting only for digital banking services and rarely visiting the branch. With significant funding from investors, Nubank, N26, Monzo, Revolut, and other neobanks began to emerge. 
The neobanks run on innovative and highly efficient technology that not only keeps the costs down but also allows them to roll out new features in a fraction of the time it takes their traditional competitors. Revolut, for example, has made it incredibly easy to join – anyone can open an account in less than 60 seconds. All you need is to do is download their app, input your information, and confirm your identity. 
It isn't just convenience that drove new customers to neobanks. The functionality of holding money in multiple currencies at no cost, currency exchange at market rates, instant transfers, and transparent fees made challengers an alluring alternative to traditional banks. 
However, not everyone is convinced that all neobanks are here to stay. ING's head of fintech Benoit Legrand had this to say about neobanks in 2016: "they're flourishing everywhere but we're still waiting for the business model to show up. Where is the money? Where is the return?" 
Traditional banks make most of their money through lending products like loans and mortgages, which the vast majority of neobanks do not currently offer. If the funding dries up as it did in the early 2000s, neobanks that have not turned a profit will have trouble surviving.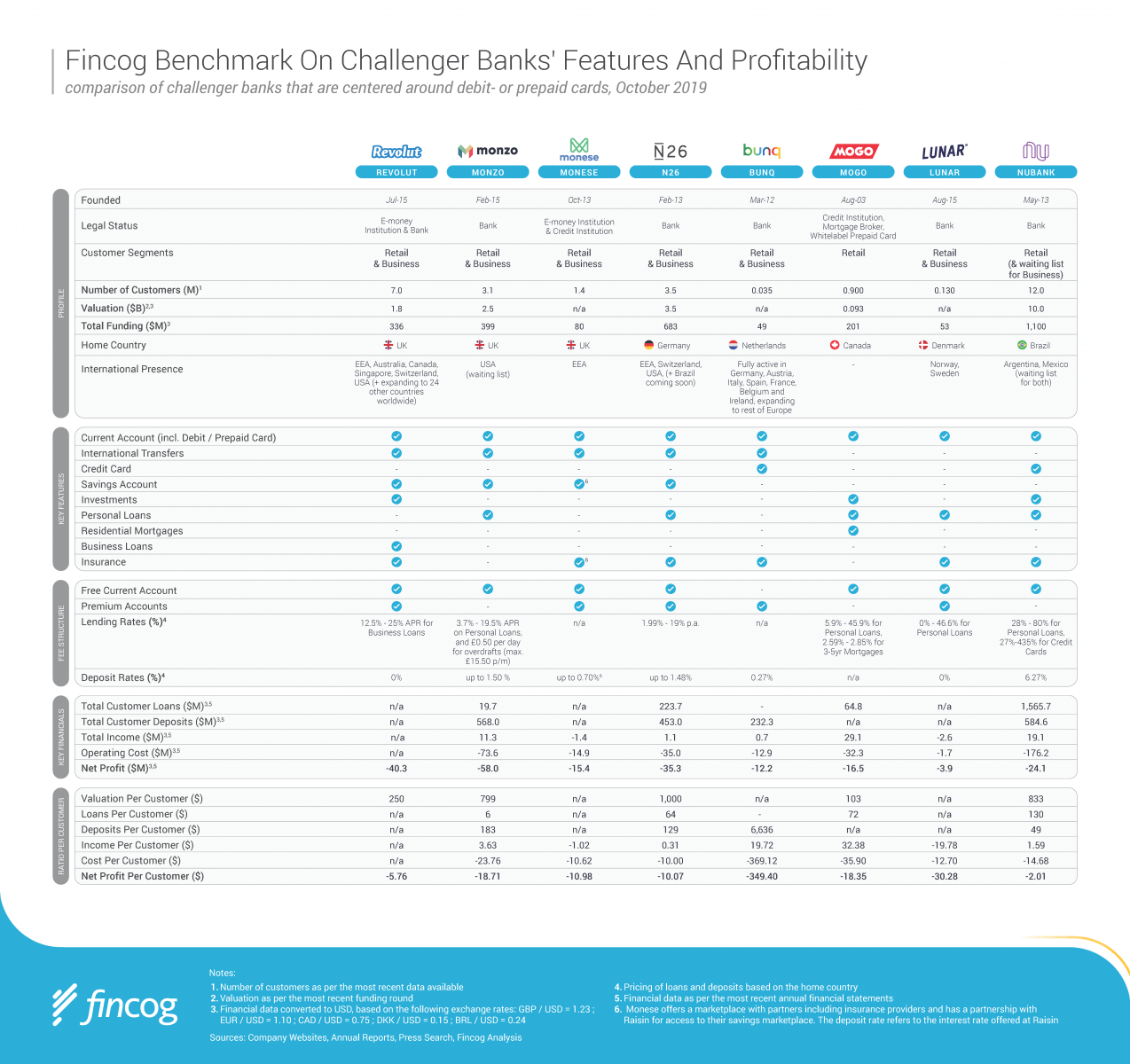 Profit comparison of challenger banks. Source: Fincog
Stay tuned for the third article 'The Biggest Danger to Branchless Banking. Part 3'. Discover why current OTP passwords and biometrics should not be relied on for remote authentication, what the banking industry can do about it, and how it can benefit everyone in the process.
Follow us on Twitter for the latest updates – SDK.finance.