Pavlo Sidelov, our CTO at SDK.finance, was one of the speakers on stage at FinTech North's Leeds Open Mic FinTech Showcase on September 28.
The event took place in Leeds, England, and gathered the leading minds in the FinTech industry, representing established financial services organizations, professional services firms, and more.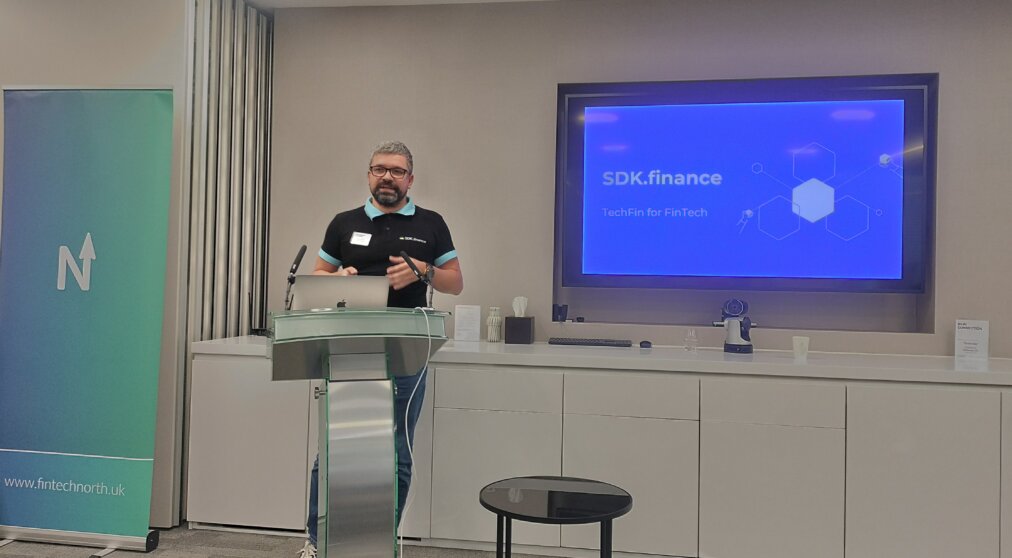 Pavlo Sidelov shared his expert insights on the toughest FinTech challenges, pointing out the main ones faced by companies willing to modernize or build new PayTech products.
Developing products and services from scratch
Building products from scratch is one of the most difficult challenges in the dynamic world of FinTech. The task can be daunting for teams lacking the technological background and understanding of the solution's architecture.

The caveat for expert development teams is the belief that they will be better off building the software from scratch. They believe that this approach offers full control over the process and helps take into account all the nuances of the prospective product. But in fact, it is a very time-consuming and lengthy process and the perfect product is at risk of not happening at all. 
Dedicated development team
Get a software development team to accelerate your FinTech launch
More details
Lack of resources for product design and architecture
As said above, when a company spends a lot of resources on development from scratch, it often lacks time and resources for proper design and architecture. 
This, in the FinTech industry, can lead to challenges in user experience, competitiveness, scalability, and integration difficulties. To succeed in this dynamic industry, FinTech companies must recognize the importance of robust design and architecture as essential components of their success.
Legacy code is a major challenge in the FinTech sector, as it is often a limiting factor for solutions innovation since it can be extremely complex, and difficult to maintain or modernize without disrupting the product's functioning.
How can SDK.finance help handle the FinTech challenges?
SDK.finance was created in 2013 as a response to the challenges of building FinTech products from scratch. The SDK.finance`s pre-developed FinTech Platform serves as a powerful foundation for developing and scaling any PayTech product. 
Instead of starting from the ground up, its customers receive a ready-made FinTech backend allowing them to develop a wide range of FinTech products. These include digital wallets, neobanking solutions, money transfer services, currency exchange offers, offline payment processing systems, payment gateways, and much more.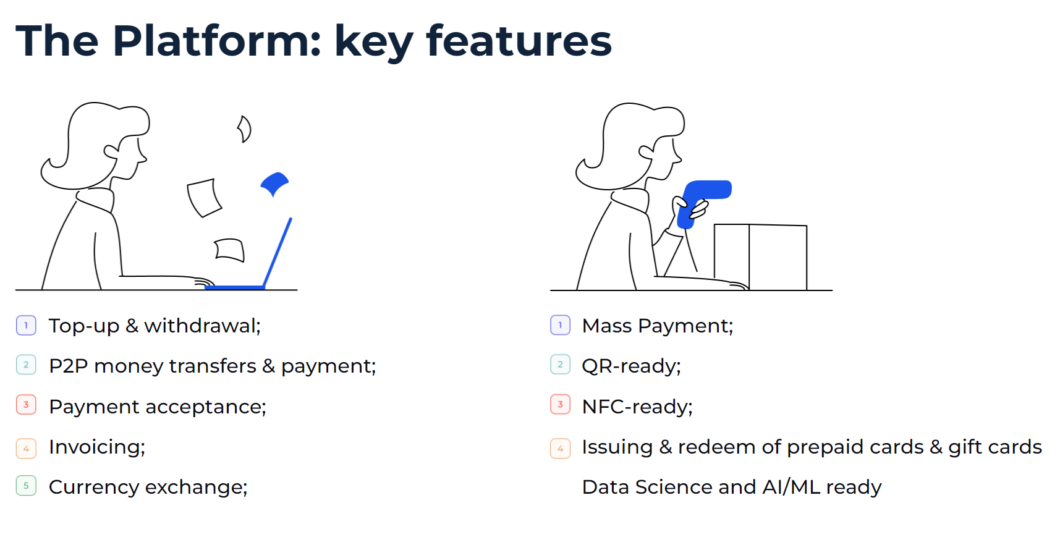 This is a time and resource saver that allows customers to focus on the UI UX, design, and integrations, accelerates the customers' time to market, and insures against legacy code issues thanks to being built using the latest technological stack.
Pre-developed FinTech Platform
Build your own financial
ecosystem on top of SDK.finance Platform
Learn more
Dedicated development team option
In addition to the ready-made Platform, SDK.finance also offers a dedicated development team of seasoned professionals to streamline the development process. With more than 10 years of experience in the FinTech industry, SDK.finance development team members deeply understand the financial landscape and are ready to turn the customer's product vision into reality.
Combine SDK.finance FinTech backend software with the expertise of the development team to develop your payment product faster and more efficiently.