The development of FinTech apps is gaining great popularity worldwide, as the widespread use of mobile devices is driving the financial sector forward to an unprecedented extent. 
According to research, around 6.92 billion people use smartphones in 2023, which corresponds to 86% of the world's population.
However, building a financial app can be a daunting task that requires deep technical knowledge and expertise. In this article, we'll highlight the best FinTech app development companies and explain how to choose the right financial software partner for cost- and time-efficient development.
Overview of FinTech apps development market
The global FinTech sector is experiencing progressive growth and can reach a market value of around $305 billion by 2025. 
This growth is driven by several factors. 
Firstly, it is the widespread adoption of smartphones and internet penetration. 
Secondly, advances in technology, such as AI and blockchain, have opened up new opportunities for fintech innovation and further driven the growth of the market. In addition, regulatory changes have enabled fintech companies to compete on a level playing field with traditional financial institutions.
Dedicated FinTech development team
Bring your financial product vision to life with SDK.finance team
More details
As a result, digital payments have increased significantly as consumers use mobile payment solutions for their daily financial transactions. According to Statista, in the digital payments market, the number of users is expected to amount to 5.48bn users by 2027.
Dynamics of digital transaction value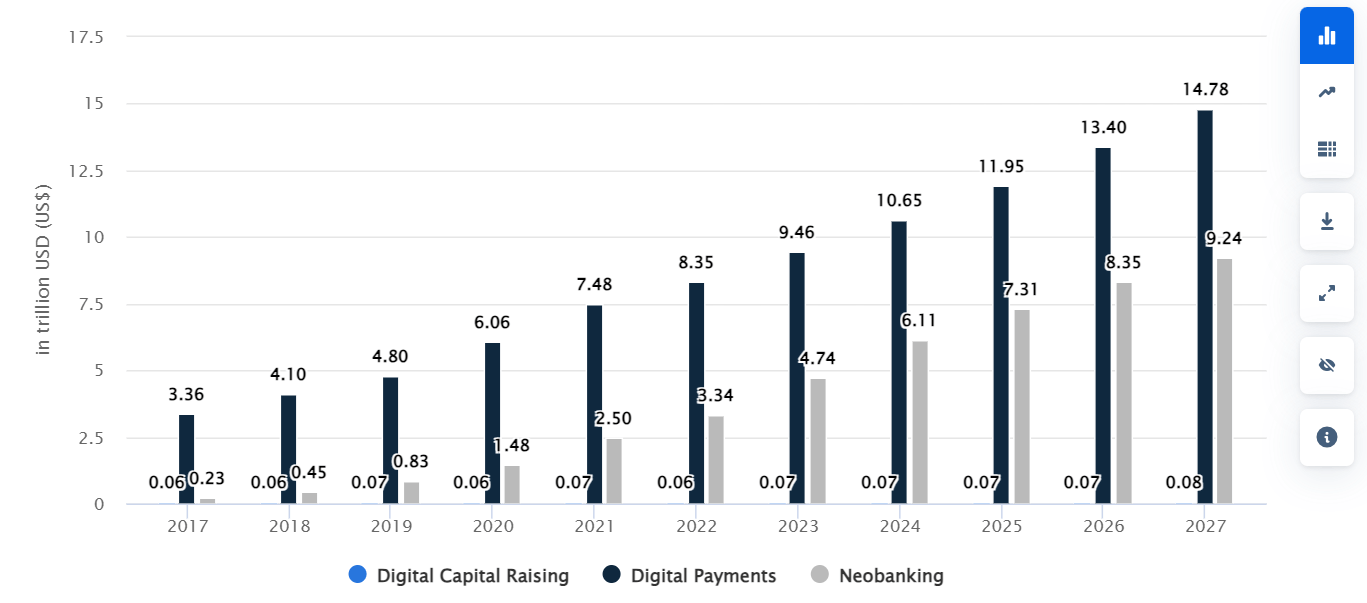 Source: Statista Market Insights
In the following sections, we'll introduce you to the key players in this space and give you tips on how to make an informed decision when choosing your financial software partner.
Top 10 FinTech app development company in 2024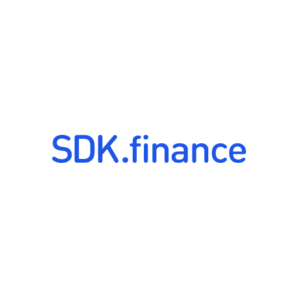 SDK.finance
SDK.finance is a leading FinTech app development company with a strong focus on providing PayTech solutions in the financial sector. With more than 10 years of experience in FinTech development, our dedicated development teams can bring your financial product vision to life with the SDK.finance FinTech Platform – quickly and seamlessly.
Founded in 2013, SDK.finance system serves as a shortcut for developing a wide range of payment solutions, including digital wallets, neobanks, money transfer systems, and currency exchange software. 
2. Appinventiv
Appinventiv began its journey in 2015 and today has over 1000 tech experts. The company is known for its expertise in developing innovative and user-centric mobile applications. 
With a strong track record in the industry, Appinventiv offers a wide range of mobile app development services, including iOS and Android app development, cross-platform app development, UI/UX design, and app strategy consulting.
3.KindGeek
KindGeek is a full-service fintech app development company with a product-centric approach. It offers a comprehensive one-stop store for customized fintech software development. 
Their services cover the entire development process, from idea to deployment and ongoing support. KindGeek brings together innovative technologies such as blockchain, bots, AI, AR/VR and NFT/WEB 3.0. 
4. Cleveroad
Cleveroad is a software development company, known for its expertise in providing customized software solutions, including web and mobile app development, for a wide range of industries such as FinTech, logistics, and healthcare. 
Cleveroad's core competencies span a wide range of software development areas including: native mobile and web development; AI/data science, machine learning; cross-platform solutions.
5. Itexus
Itexus is a software development company with a strong focus on the financial services industry, serving clients in 23 countries and offering a wide range of services from mobile app development to enterprise-ready, AI-powered digital banking and investment management systems. 
The company offers a wide range of software development services for the financial sector, including custom financial software development, financial product development, mobile financial app development, fintech consulting and UI/UX design.
6. Miquido 
Miquido is a full-service tech partner that solves business challenges with cutting-edge technology and offers a comprehensive range of services, including ideation and strategy, product design, web app development, mobile app development, and artificial intelligence solutions. 
Miquido prides itself on delivering tangible results within set deadlines. The company is able to create prototypes within two weeks and MVPs within three months.
7. Dataart
Founded in 1997, DataArt is a globally recognized software engineering company with 20 years of experience in the industry. Its expertise extends to digital transformation and legacy system modernization, enabling financial institutions to effectively adapt to changing customer behavior. Their services include digital transformation, legacy re-engineering, data management and analytics, insurance software development and cyber security services.
Hybrid-cloud FinTech Platform
Develop your payment product faster, using the SDK.finance software
About the product
8. Inoxoft
Inoxoft is a trusted custom app development company with focus on financial services. Since its foundation in 2014, the company has expanded considerably and is represented in several important locations, including Philadelphia, Tallinn, Lviv and Tel Aviv.
Inoxoft's certified teams specialize in a range of cutting-edge software technologies, including Flutter, React Native, Python, .Net, React and Node.js. The company offers big data analytics and machine learning services to enable data-driven solutions and the effective use of AI.
9. Netguru 
Netguru is a financial app development company with almost 15 years of experience and over 700 employees. The company specializes in fintech and supports companies in developing personalized, customer-centric products that meet the needs of modern customers. 
Netguru's expertise includes banking platforms, fintech startup support, investment platforms, digital wealth solutions and banking-as-a-service. Netguru offers a range of services, from developing financial products to improving security and digital banking tools.
10. Praxent
Praxent was founded in the USA in 2000 with a pirated copy of Photoshop, a website and the aim of helping local companies to win at digital innovation. After two decades of growth and development, marked by 4 office relocations, and involvement in more than 300 projects, the company is keeping pace with the digital revolution and continues to grow.
With the focus on FinTech, real estate and insurance, the company has a track record of delivering innovative and impactful software solutions for its clients, enabling organizations to achieve their goals through user-centric digital experiences.
Logo
Name
Founded
Country
Team size 
Services

SDK.finance

2013

Lithuania

50+

FinTech software development services and a pre-developed Platform

KindGeek

2015

Ukraine 

50+

Mobile app and web development

Appinventiv

2014

India

250+

Mobile app development, FinTech

Cleveroad

 

2011

Estonia

100+

Custom software development, consulting

Itexus

2013

USA

100+

FinTech Software Development

Miquido

2011

Poland

200+

Mobile app design and development

Dataart

1997

USA

3000+

Custom software development

Inoxoft

2014

USA

50+

Custom software development

Netguru

2008

Poland 

700+

Web and mobile app development

Praxent

2000

USA

50+

Digital consulting and development 
With so many fintech app development companies to choose from, it might be difficult to find the best solution for your business needs. In the following section, we give you valuable tips to focus on to find the right financial app development partner.
Tips & tricks on choosing the right finance app development company 
The following tips will help you to choose a software company that can deliver exceptional results in financial app development.
Agile development approach
Companies that develop financial apps can use various models such as Agile, Waterfall and Scrum for the building of digital products. The FinTech industry is known for its rapid pace of change and innovation, so it's essential for payment businesses to embrace innovation in order to remain competitive.
The Agile methodology allows companies to adapt quickly to changes in the market,  thanks to its flexibility, and efficiency. 
The most important principles of Agile software development:
Focus on people instead of processes

Involve customers and their feedback in order to continuously improve

Break work down into small segments (typically called sprints)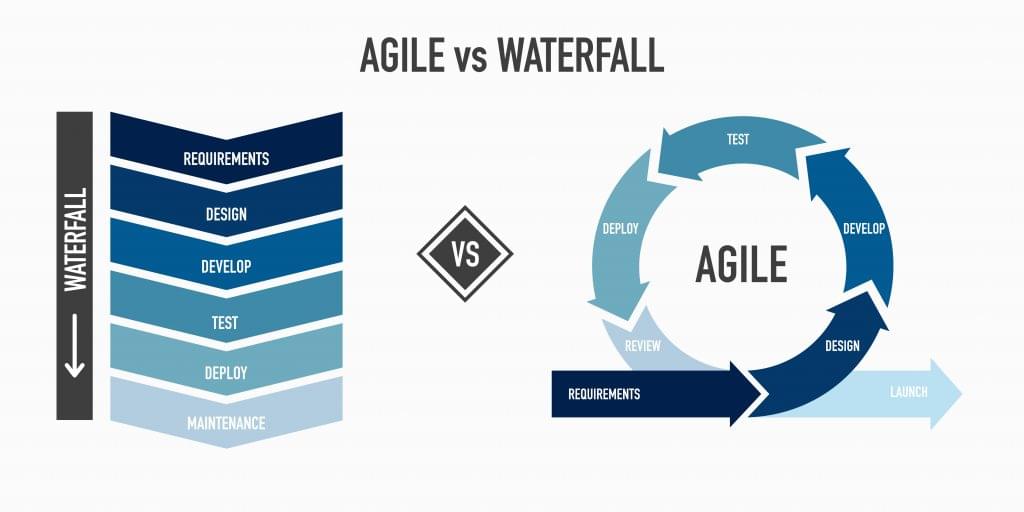 Source: TechnologyAdvice
According to Ambysoft's 2013 Project Success Rates Survey, the success rate of the agile approach is 64%, which is higher than the 49% success rate of the waterfall model.
Technology experience
Just as you would entrust your life to a highly skilled pilot, you want to put your project in the capable hands of a software provider with extensive FinTech app development expertise. The technology partner that knows the ins and outs of financial technology can navigate the complex regulatory landscape, integrate state-of-the-art security measures and provide a user-friendly interface tailored to the specific needs of the industry.
FinTech development services
Build your PayTech product faster with SDK.finance development servides
Learn more
From the perspective of financial applications, effective use of cloud computing can increase infrastructure cost efficiency by 29% and reduce downtime of migrated applications by 57%, which can reduce costs associated with technical breaches by 26%, according to a study by McKinsey. 
For this reason, companies developing financial applications should move with the times and use cutting-edge technologies to develop modern FinTech products.
Watch this video to get information about what is cloud computing in a nutshell: 
Domain expertise
Fintech apps must incorporate industry-specific best practices and standards. A development partner with expertise is familiar with the latest trends and innovations in the financial sector and ensures that your app remains competitive and relevant.
This expertise goes beyond technical skills; it includes a deep understanding of the unique challenges and opportunities in the financial sector. Regulatory compliance and security are paramount in the financial industry, and a development partner with expertise in this area must be well-versed in navigating regulations and implementing robust security measures.
With more than 10 years in FinTech software developemnt, SDK.finance team can bring your financial product vision to life faster. Our dedicated development team knows the complex FinTech landscape inside out, anticipate challenges and develop innovations.
User-oriented app development
User-centered design is a design approach that puts the user at the center of the design process and goes beyond aesthetics to focus on usability, accessibility and overall user satisfaction.
App development agencies often prioritize the technical development process over business goals and end-user needs. However, the main goal of an app development project is to solve users' problems. Therefore, it is essential to choose an app development partner that focuses on developing solutions that meet the end users' needs rather than focusing only on the client's wishes.
A great example of the success of user-centered design is Airbnb. The platform's app is developed towards the needs of the user and makes it easier to browse listings, communicate with hosts and make bookings.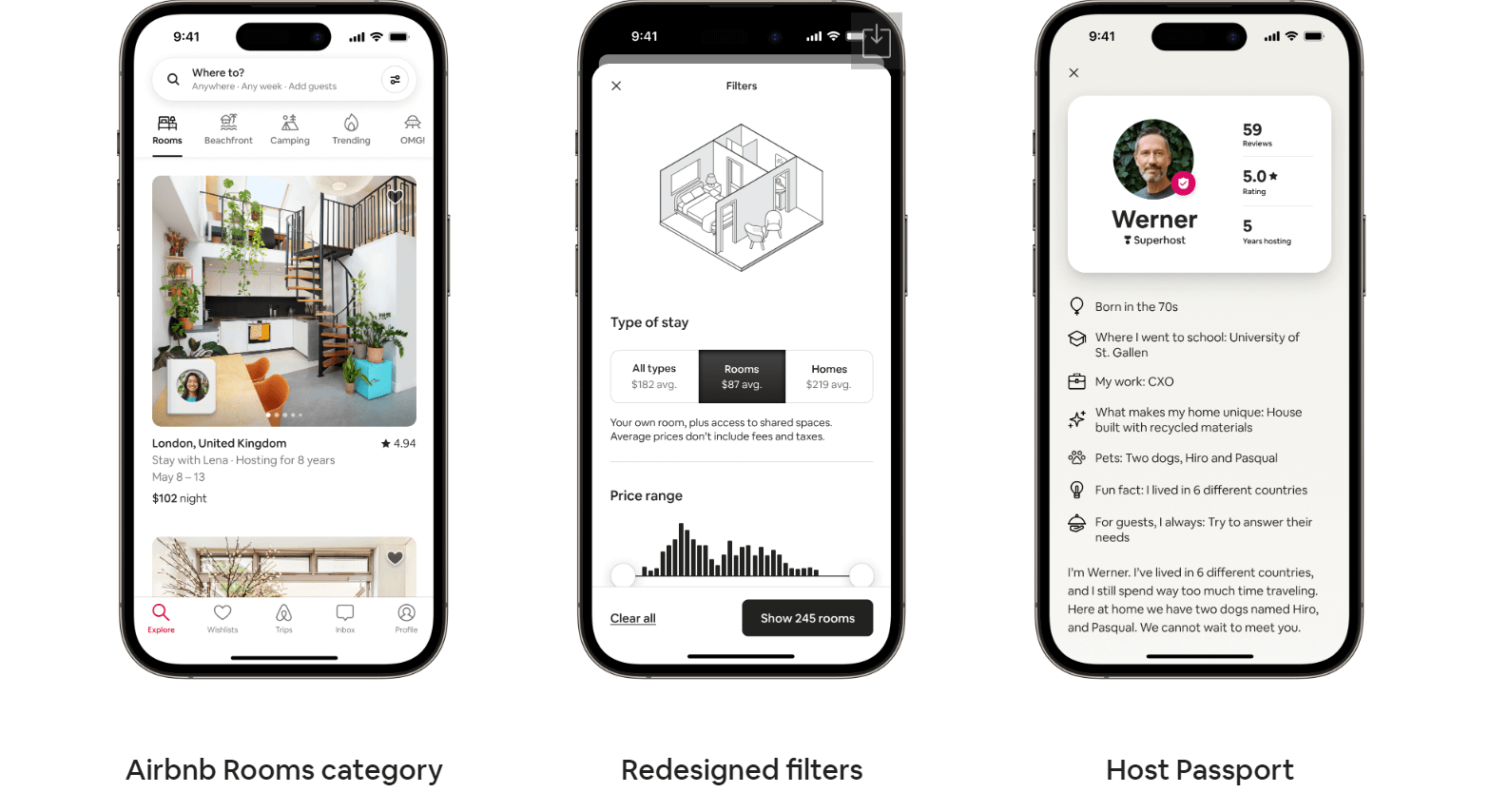 Source: Airbnb summer 2023 release
Portfolio and case studies
A review of previous projects and case studies can provide valuable insights into the company's expertise and capabilities. Look for a diversified portfolio that shows a range of financial applications such as mobile apps, transaction platforms or banking solutions to ensure that the company has experience in your particular niche.
For example, SDK.finance, a FinTech app development company, has partnered with an EMEA digital payment solutions provider Paywell to facilitate mobile money payments, leverage telecom wallets and improve financial inclusion for the unbanked. By using SDK.finance's software and fintech development expertise, the provider successfully collaborated with mobile network operators and created a transformative solution that expands access to financial services.
Telecom wallet and loyalty system by Paywell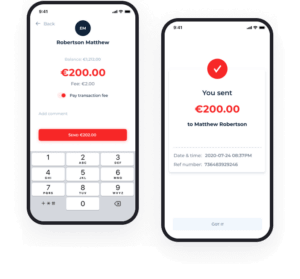 Conclusion
As the market for FinTech app development continues to grow and evolve, choosing the right development partner is becoming increasingly important. When making your decision, you should focus on key factors such as the development approach, technological experience, expertise, and commitment to user-centered design.
With over a decade of experience in FinTech development, SDK.finance specializes in providing FinTech app software development. With our PayTech Platform serves as a powerful backend software and end-to-end financial development services you can accelerate your product launch. 
FAQ
How much does it cost to develop a fintech app?
The cost of hiring a fintech app development company depends on various factors: project complexity, team size, location of development team, tech-stack and type of fintech application.
To speed up the development time and save time and resources, you can choose a pre-developed software. SDK.finance offers a ready-made Platform that serves as a foundation for building PayTech products.
What are the challenges of developing Fintech apps?
FinTech apps need to comply with strict financial regulations and data security standards. Different countries and regions may have their own specific rules, making regulatory compliance a complex and evolving challenge in the FinTech industry.
How to hire the right Fintech development company?
When choosing the right fintech development company, prioritize technological experience and look for a partner that understands the fintech market. Make sure they have expertise and are familiar with the trends, regulations and security in the financial industry. Finally, check the company's portfolio and case studies to see their experience in your niche.