Voice interaction is already speeding up daily banking tasks, from logging in and activating cards to making transfers and paying bills. Voice technology has the potential to improve financial services in more ways than just convenience and accessibility. New opportunities and cost savings that come from integrating the voice interaction with digital touchpoints will be among the factors that separate leaders from followers in the decade to come. 
Powered by advances in Machine Learning (ML),  Artificial Intelligence (AI), and neural language processing (NLP), voice assistants have become commonplace in cars, homes, and workplaces. Juniper Research estimates that over 4.2 billion digital voice assistants are in use on devices worldwide – a number that is projected to double by 2024. The rapidly growing market is an addressable opportunity for banks, payment providers, and other financial institutions. 
Voice assistants are booming
The voice space is expected to become the next big platform for consumers and businesses to engage. Amazon, Google, Facebook, Microsoft, and Apple are aggressively competing to capture and retain consumers within their ecosystems. The latest battleground centers around the smart speaker segment.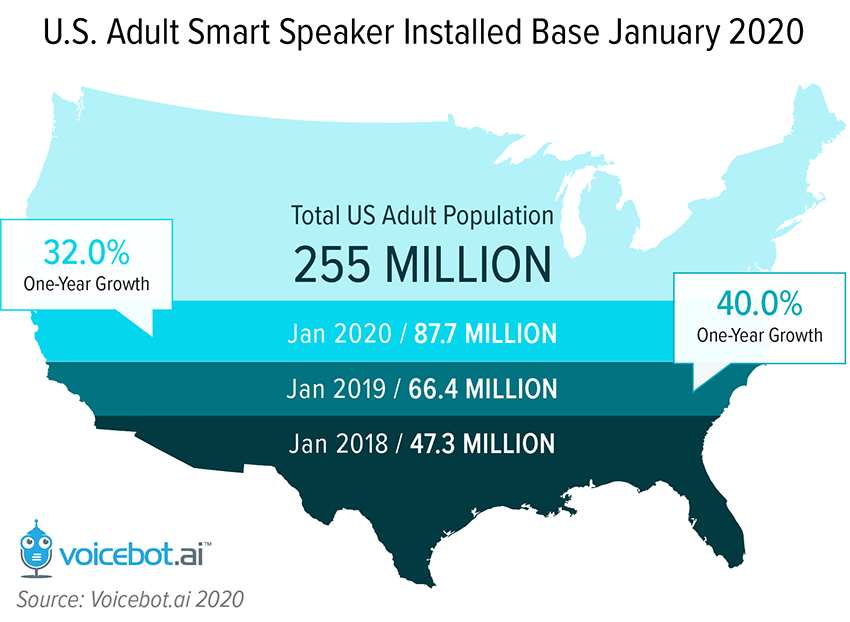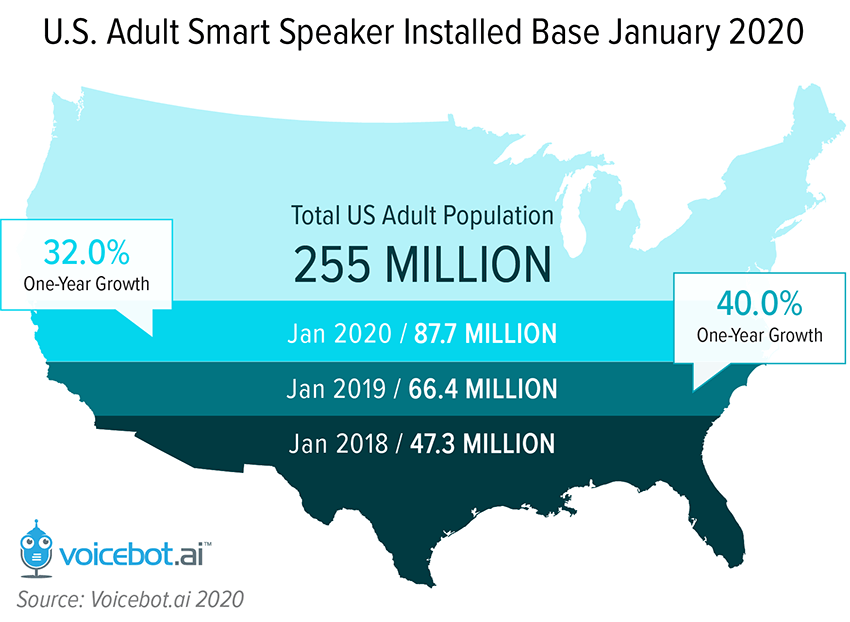 By early 2020, more than a third of U.S. adults owned a speaker with a voice assistant. The lockdown caused by the global pandemic has inadvertently caused a global boom in smart speaker purchases. According to experts, the coronavirus has accelerated the adoption of voice assistants by three to four years. 
Mobile devices still form a significant part of the market. Out of consumers who use voice assistants, 81% do so via smartphones. 63% of owners of 2.5 billion active Android devices have used a virtual assistant, slightly behind the 75% of iPhone owners who have used Siri.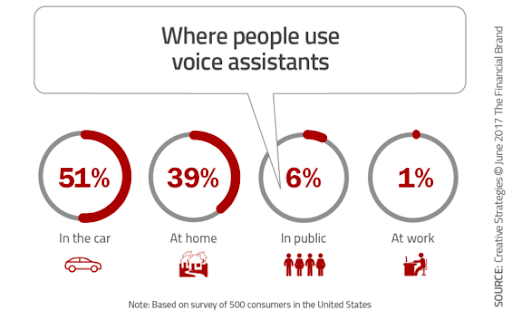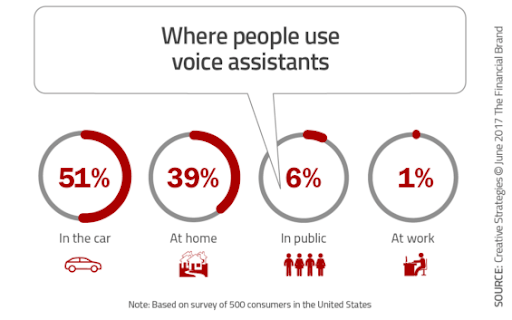 According to research, voice assistants are most commonly used in cars. More than half of the U.S. adult population spends 51 minutes in their cars every day. Similarly, European workers spent 84 minutes on average commuting in their car in 2018. Voice interaction is much safer and more convenient than typing, a strong argument for embracing the hands-free technology. 
The majority of people rely on voice assistants to seek information and play music. The interesting part is that 28% of users have already made voice payments. 44% of questioned customers expressed interest in using voice assistants for routine bank operations, demonstrating an increase in interest towards voice banking.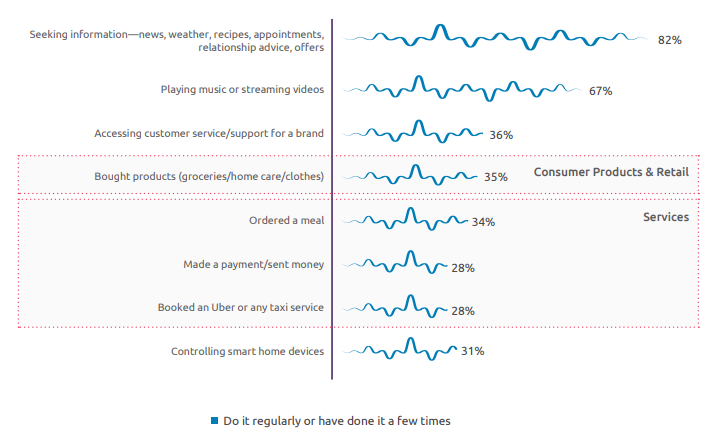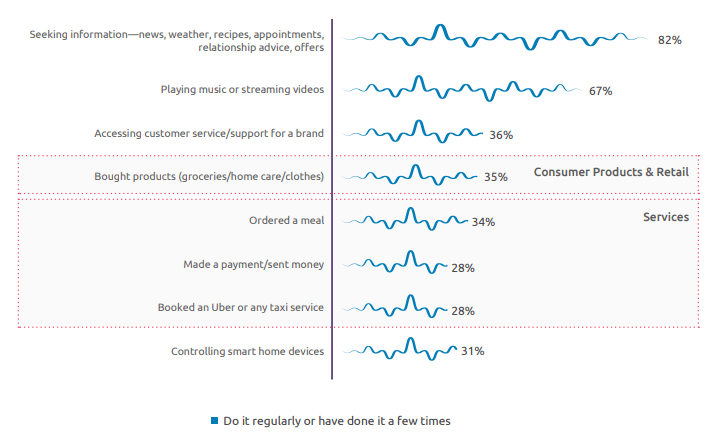 Level of usage across a variety of functions
Source: Capgemini Digital Transformation Institute, Conversational Commerce Survey
Banks and financial institutions have responded to the demand by introducing voice payment functionality. The number of people who have tried paying by voice is expected to hit 45 million by the end of 2020, enabling customers to use their voice for balance checkup, transfers, credit, and bills payments. 
Once the technology is adopted, the potential for voice payments will be enormous. Roughly 80% of consumers already report satisfaction with the voice shopping experience.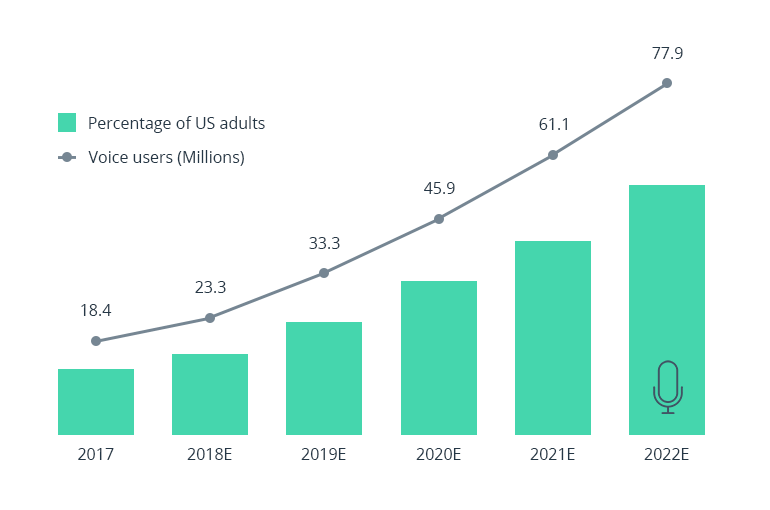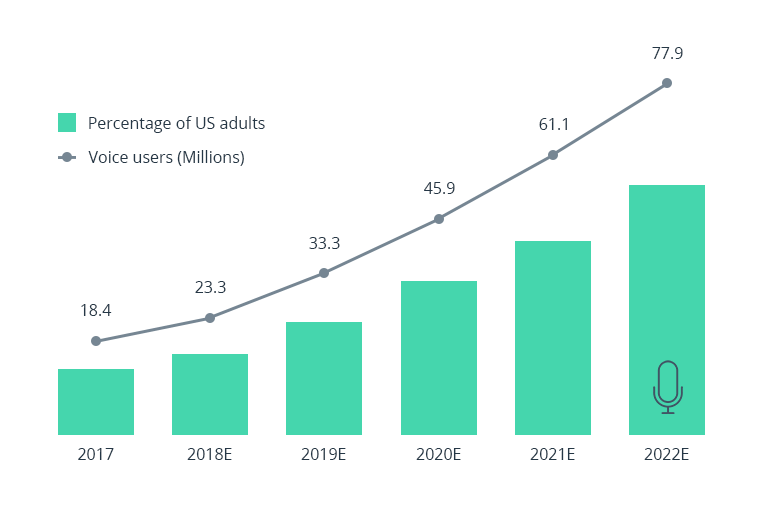 Voice payments adoption in the USA. Source: Business Insider – The Voice Payments Report 2017
The main barrier to implementing voice payments lies in outdated core banking platforms that cannot facilitate new features. Smart assistants are increasingly becoming the differentiating feature that is helping challengers get a foothold in the market. Voice payment technology is transforming the FinTech industry and those that remain undecided risk falling behind.