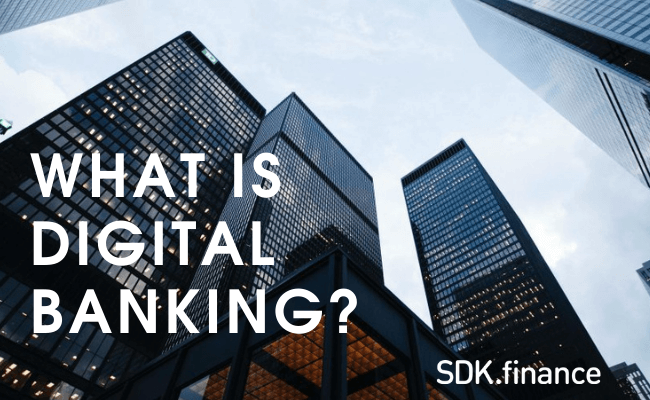 Digital banking involves the digitalization of all traditional banking products, processes, and activities to service customers using online channels. With digital banking, any bank branch services are available and accessible 24/7 on mobiles, computers, and compatible smart devices. 
From account management and applying for financial products to loan management and bill payments, digital banking software makes all traditional services more accessible, easier to understand, and quicker to manage. 
Revolut, Fidor, Simple, N26, and Monzo are some of the better-known digital banks out there today using which customers can open an account in minutes on their phone, whenever and wherever they want. But digital banking is not limited only to online banks. In the past decade, banks that created internal digital bank spin-offs optimized revenue and reduced operating costs by up to 70%. 
This approach allows banks to test concepts at lower risk before moving parts of the legacy business to the new system. Notable examples include Goldman Sachs' Marcus, Bó by RBS, and State Bank of India's YONO that acquired more than 26 million customers and broke even within 18 months. 
Digital banking transformation will be a top priority for banks in 2021. 
Source: Digital Banking Report, The Financial Brand
Digital banking vs. online banking
Although the two terms may seem interchangeable, there are fundamental differences between digital and online banking. 
Online banking involves only some transactional capabilities of its underlying core banking system. Typically accessible over the web, online banking offers basic banking functionality like account management and statement access. An online banking system's capabilities are limited and cannot be quickly expanded to provide other banking services to consumers. 
Digital banking software is much more flexible and allows banks to add and expand functionality much faster than traditional systems. Digital banking relies on high-level process automation, web-based services, and APIs to deliver a high level of cost-efficiency, security, and flexibility to banks and customers. Modern banking solutions enable completely digital customer journeys that generate real-time data flows and speed up critical analytics. 
Digital banking benefits
As more digital banks enter the market, it is important to understand how modern digital banking solutions allow them to provide better and cheaper services than the traditional competition. 
Cost savings
Traditional banks spend a lot of time and resources on verification and accounting. By eliminating redundant back-office operations, digital banking significantly reduces operating costs. Digital banking software removes heavy workload for banks by automating processes associated with everyday transactions. Digitization reduces the number of steps and people involved in transactions, decreasing the chance of costly financial errors. 
Greater usability
Integrated KYC and AML protocols allow digital banks and customers to open accounts in minutes from any internet-connected device. ID verification systems and risk assessments allow banks to onboard clients quickly and easily, enabling the unbanked population to access financial services. Digital banking is available 24/7, meaning that customers can complete any transaction and access a full range of services from anywhere. 
Personalization
Digital banking software enables sophisticated personalization strategies powered by artificial intelligence (AI) and machine learning (ML). Banks can deliver the most relevant financial opportunities, interactive tools, and educational resources to customers at the right time. Automated budgeting, expenditure analytics, savings reminders, and many more tools help keep customers informed and engaged. 
Wow-features
Digital banks already have many features incumbents simply can't provide, from buying cryptocurrencies and gold to investing in stock markets from the banking app. Customers can instantly change their security settings, transaction limits, and even whether they want NFC or magstripe payments enabled or not.
Digital banking solution providers
According to McKinsey, more than 65% of surveyed banks are exploring the potential of next-generation core banking platforms. Feature-full digital banking experiences offered by challenger banks are forcing established banks to review the legacy technology at their cores.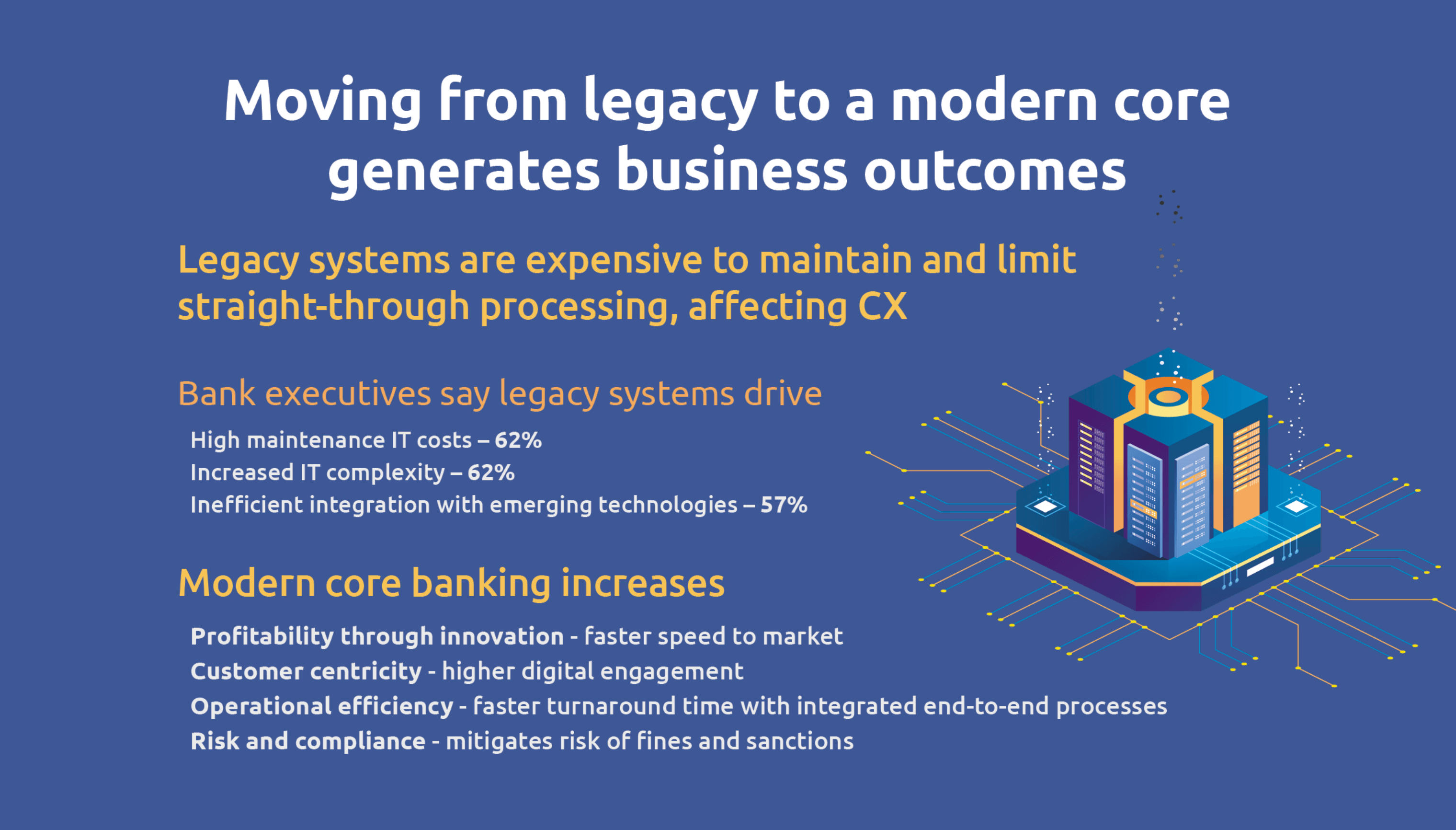 Source: Capgemini and Efma
White-label digital banking software helps banks to radically modernize and benefit from lower costs, accelerated time-to-market, quick scaling, and personalized consumer propositions. Companies aspiring to launch a digital bank can get to market in a fraction of the time by partnering with SDK.finance, a core banking software vendor, and choosing a product that suits them the best: on-premise or cloud digital banking platform. 
Companies with a dedicated on-site IT team and hardware capabilities can implement the SDK.finance white-label digital banking solution on-premise (source code with a license) and become completely independent from the technology vendor. With a banking software license, the solution can be customized with new modules, integrations, and capabilities. 
For the quickest start, companies can use the SDK.finance cloud digital banking platform (SaaS banking solution) that does not require a traditional banking software suite's hardware infrastructure. The cloud banking platform runs on a subscription model that does not require a substantial investment into a dedicated on-site IT team and hardware capabilities. 
Contact the SDK.finance team directly to learn more about what type of banking software will be perfect for your business needs.
The list of SDK.finance solutions includes Digital Retail Bank, Microsoft Power BI payment dashboards, Voice Banking, Money Transfer, Currency exchange.