Robust software to build a currency exchange business
Get a powerful foundation for your foreign exchange business by building it on top of SDK.finance currency exchange software. Cut down on the time and cost of bringing your product to market, efficiently manage your operations, and stay ahead in a competitive market.
Whether you are a small startup or a large enterprise, our feature-rich currency exchange system can be adapted to cater to your specific needs.
Contact us
Key features of SDK.finance currency
exchange software
Real-time exchange rates
Access accurate and up-to-date exchange rates in real-time using the ready integration with Currency Cloud.

Provide your customers with the most current rates, giving them confidence in their transactions.

If necessary, create custom integrations with reliable data sources to fetch exchange rate information and update rates automatically.
Transaction management
Seamlessly handle currency transactions from start to finish, streamlining your operations and reducing manual effort.

View the history of multiple types of transactions, including buy, sell, and exchange, with ease and precision.
Compliance and security
Collect the necessary data through a convenient onboarding process.

Stay compliant with regulatory requirements and industry standards (integration with third-party providers needed).

Implement robust identity verification processes to prevent fraud and ensure secure transactions.
Effective transaction accounting
Track currency levels within the system

Automate the accounting of fees collected and the money circulating in the system

Record all transactions as they occur thanks to the SDK.finance real-time accounting model
Customer relationship management (CRM) tools
Build strong customer relationships by capturing and managing customer data effectively.

Create personalized customer profiles, track transaction history, and analyze customer preferences for targeted marketing campaigns.

Provide exceptional customer service by accessing customer information quickly and efficiently.
Reporting and analytics capabilities (integration)
Have all the necessary data at hand and receive insights into your currency exchange business through integrating with third-party analytics tools.

Track key performance indicators (KPIs), monitor transaction volumes, and analyze profitability trends.
Why choose SDK.finance for foreign exchange products?
Modern tech stack
SDK.finance is built on a cutting-edge tech stack, using the latest advancements in financial technology. It is scalable, flexible, and future-proof, ensuring that your currency exchange business stays ahead in a rapidly evolving industry.
API-first design
Embrace the power of APIs with our API-first design, enabling seamless integration with third-party systems and opening doors to unlimited possibilities.
Industry expertise
With years of experience in the financial technology industry, SDK.finance brings unparalleled expertise and a deep understanding of the unique challenges faced by currency exchange businesses.
In-depth knowledge
Our team of experts possesses extensive domain knowledge and understanding of the intricacies of the industry.
Robust transactional core
At the heart of SDK.finance currency exchange software lies a robust transactional core that powers seamless and secure currency transactions.
High performance
Our software is optimized for handling large transaction volumes, ensuring fast and reliable processing of currency exchange operations even during peak times.
Reliability and scalability
With SDK.finance, you can trust a software solution that is stable, scalable, and capable of supporting your business growth. Whether you handle a small number of transactions or operate on a global scale, our software can scale to meet your needs.
Continuous innovation
We are committed to staying at the forefront of financial technology innovation and constantly enhancing our software to meet the evolving needs of the currency exchange industry.
Choose your Development approach
SDK.finance will help you from the idea to its implementation in code and interface.
Dedicated development team
Optimize your currency exchange product development with SDK.finance specialists
Leverage the expertise of SDK.finance team with more than 15 years of experience to streamline the product launch
Streamlined currency exchange system deployment.
Ready payment Platform.
Expert team without hiring headaches
Saved in-house team's resources
Contact us
Self-service development
Provide your team with SDK.finance Platform for more efficient development
Empower your tech team with a ready foundation for faster currency exchange system development on top of the SDK.finance Platform.
Pre-developed backend Platfrom to build on
No starting from scratch
Efficient development for in-house tech team
SaaS and Source Code software mode available
More info
SDK.finance currency exchange software: case studies
Leading PSP (MENA): Revitalized payment lifecycle, improved scalability, enhanced accounting
The SDK.finance Platform has empowered our enterprise customer (NDA) to optimize their accounting processes, deliver exceptional user experiences, expand their market reach, and unlock new growth potential in the fintech landscape.
Explore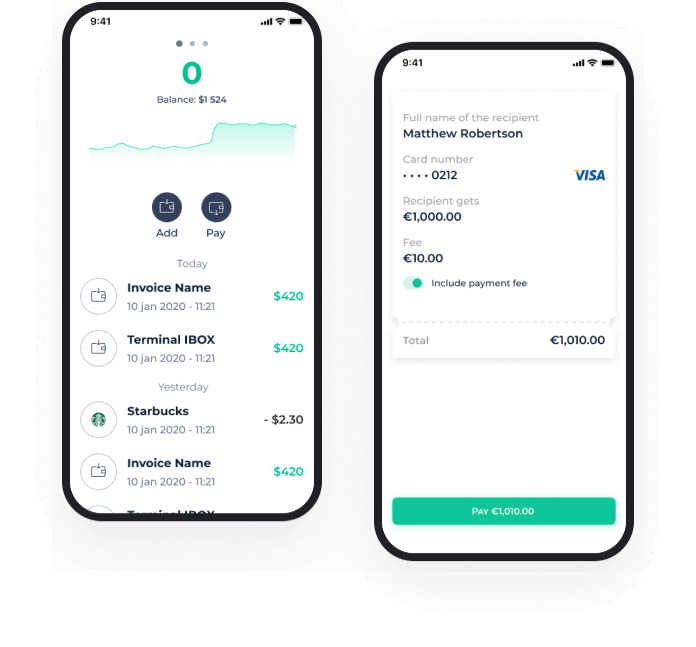 MPAY: An intuitive payment app on top of SDK.finance backend
Learn how MPAY successfully converted their network of cash-in payment kiosks into a comprehensive payment app by seamlessly integrating with the SDK.finance FinTech Platform and leveraging its robust foundation.
Explore