P2P Payment App Development Services
Lead the digital payments business with SDK.finance money transfer app development services. Save money and time by having your mobile payment solution built by a team of dedicated fintech software engineers on a pre-developed fintech platform.
Contact us
Developing all types of payment products
We provide customized mobile payment and remittance solutions that make use of cutting-edge technology. Employ our skills to get completely protected, user-friendly p2p payment software with outstanding UI/UX design.
P2P payment apps
Facilitate seamless peer-to-peer transactions and enable users to send and receive money directly from their bank accounts, making splitting bills or reimbursing friends a breeze.
Money transfer apps
Enable quick and secure fund transfers between users and businesses. Enhance the app with added features like payment tracking and notifications.
International remittance
Cater to the growing global economy, allowing users to send money across borders efficiently and cost-effectively, empowering families and businesses worldwide.
Mobile payment software
Turn smartphones into digital wallets, empowering users with contactless payments at stores, restaurants, and online retailers, eliminating the need to carry cash or credit cards.
Accelerate the release by using a pre-built payment platform
SDK.finance can save you at least a year of development time via its tried-and-true combination: cost-effective remittance app development on top of a white-label core transaction engine.
Have a team of seasoned specialists with more than 15 years of experience in fintech and payment solutions development to work on your mobile payment app utilizing the SDK.finance fintech software as a shortcut. 
Why do customers entrust mobile payment software development to SDK.finance?
Faster development
We use our powerful transaction engine to build a customized solution for you. So you gain the advantage of the speed of adopting off-the-shelf software and have it adjusted, scaled, and expanded to match your payment app requirements at a much more affordable cost than designing the same customised solution from scratch.
Seamless integrations
Our platform includes 400+ API endpoints, allowing for easy integration with virtually any third-party service provider or solution. This increases the time and money savings potential of our p2p transfer software while relieving developers of numerous integration-related hassles.
Your data is yours only
Your data is yours regardless of the delivery method you choose. Our software just handles transactions and does not store any data. Furthermore, your primary database is totally under your control, whether hosted on-premises or in a private cloud, with no third-party access jeopardizing its security.
Money transfer app development: out of the box back-end features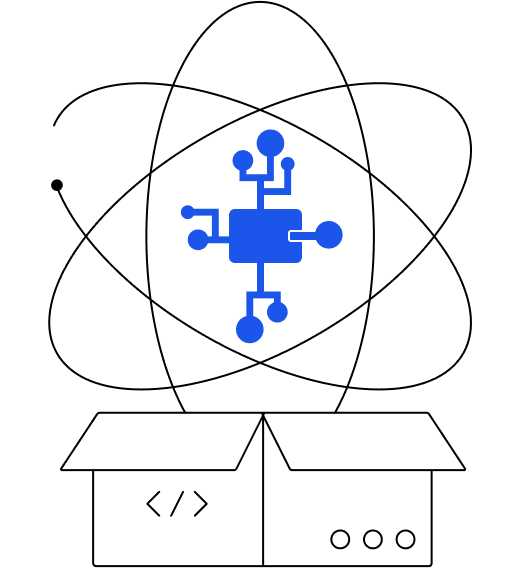 E-wallets
Multiple wallets in different currencies can be created
Bill payments
Available through integrations with the vendors via API
International remittance
APIs for integration available
Currency exchange
Available between the user's own accounts
Transaction notifications
Email notifications APIs
SMS notifications APIs
Multilingual interface
APIs for integration available
Currencies management
Currency and issuer creation and status management

Currency exchange rates input – manual or automated (from external feed)
Online ID check (KYC)
APIs for manual approval and for integration with third-party KYC services are available
Transaction fees and limits management
Setting comission types: flat fee, %-based, combined (flat fee & %-based)
+-% (for currency exchange)

Transfer commission payer: sender / recipient / shared

Comission ranges: different commissions for operations amounts within a specific range

Limits types:

by turnover during a specific period

by the number of operations during a specific period

by transaction amount
Contracts (pricing plans) management
grouping fees and limits in a "contract";

creation of a set of tariffs for customers to choose from
Roles and permissions management
user creation, role and

status management

default roles


back-office user log history viewing
CRM & customer support
Customer profile information and status management

Default KYC-management

Customer accounts status management


Default log of customer activity in the system
Select your Development mode
From the conception of the idea through its execution, our company will help you.
Dedicated development team
Accelarate your P2P app development with SDK.finance experts
Cooperate with SDK.finance team of FinTech professionals with 10+ years of experience bring your product to life using our Platform.
Speed up Product deployment.
Pre-developed FinTech software.
Expert team without the hassle of hiring
Saved in-house team's resources
Self-service development
Equip your team with SDK.finance Platform for streamlined development
Give your team the tools they need to develop a P2P payment app on the SDK.finance Platform more quickly and effectively.
Ready Fintech backend software to build on
No starting from scratch
Efficient development for in-house tech team
SaaS and Source Code software mode available
Contact us
Choose the suitable delivery and modifications level
The combination of pre-developed software and payment app development services gives our clients the option of having their solutions delivered and maintained in the way that is most convenient for them. They may choose between the high customizability and vendor independence of a source code license and a more cost-effective SaaS option, managed by our in-house staff.
Full controlBest for enterprise level businesses

Top efficiencyBest fit for startups and SMBs

Delivery
On-premise
Hybrid cloud
License
Source code
SaaS
Customizability
Unlimited
UI/UX, third party services integrations
App maintenance
A responsibility of the customer's team
On the SDK.finance team*
Main database maintenance
A responsibility of the customer's team
A responsibility of the customer's team
Payment
One-time source-code license payment
Monthly payments
P2P payment app development case studies
A MENA PSP revamps transaction accounting system
Examine how a MENA nation's big payment service provider (NDA) in a MENA nation optimizes its main transaction accounting system by merging SDK.finance core software with its existing POS software.
Explore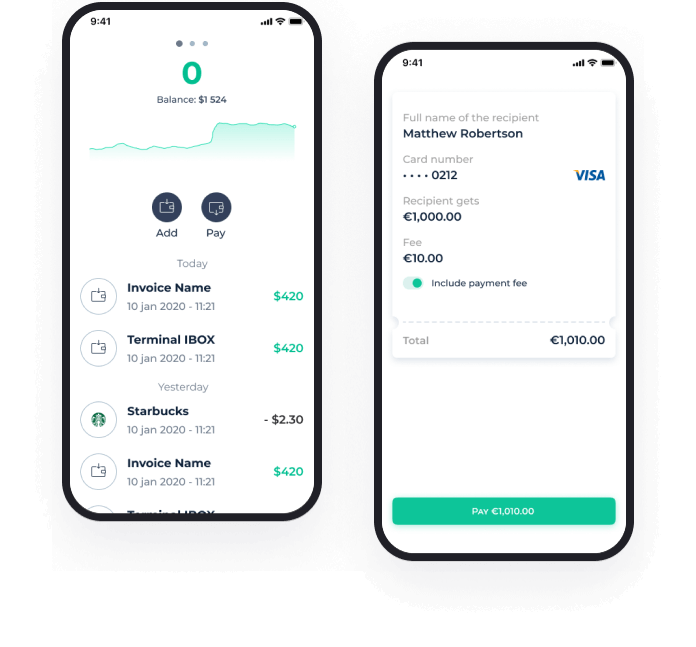 MPAY - a payment app with ewallet
Learn how MPAY used SDK.finance payment software to turn a network of cash-in payment kiosks into a full-scale payment app.
Explore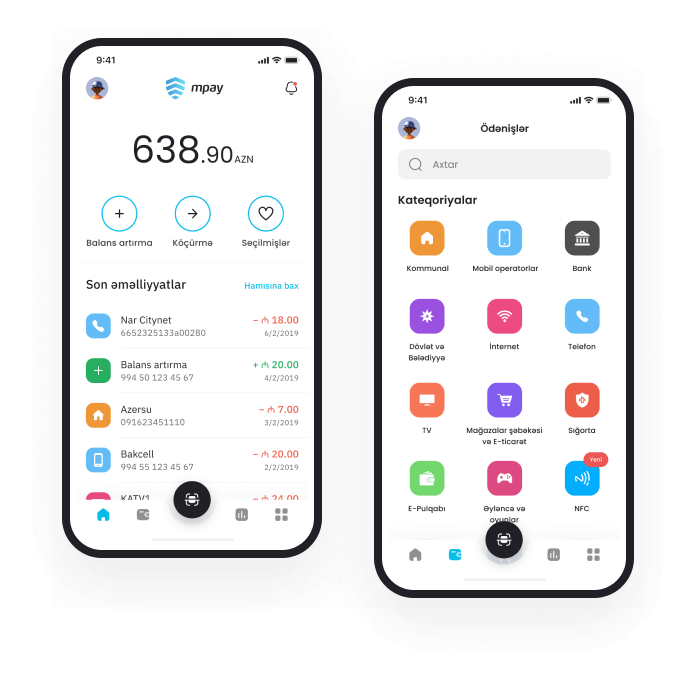 Reach out and get your P2P payment app built by experts
P2P Payment App Development FAQs
How long does it take to develop a payment app?
The time required to develop a payment app can vary depending on the complexity of the app, the number of features required, and the development process used. In general, the development of a simple payment app can take anywhere from a few weeks to several months.
SDK.finance offers pre-developed software that serves as a solid foundation for developing your payment app and helps save time in the development process.
How much does payment app development cost?
The cost of developing paid apps depends on a number of factors, including the complexity of the app, the number of features required, the expertise and experience of the development team, and the location of the development team. Typically, costs range from a few thousand dollars to hundreds of thousands of dollars or more for a more complex system.
SDK.finance offers two options for purchasing the digital wallet platform: an affordable cloud version with a subscription-based pricing model and an on-premise version that includes a source code license and is available for a one-time flat fee.
What is the process for developing a payment app?
The process for developing a payment application typically involves several phases, including requirements gathering, design, development, testing, and deployment. The development team works closely with the client to ensure that the app meets their specific needs, is user-friendly, and complies with relevant regulations and security standards.
With SDK.finance, you can skip the most time-consuming and resource-intensive part of your product development and focus on UI /UX, the necessary integrations and monetization of your payment app.
How do I integrate a payment app with my existing systems?
Integrating a payment app with existing systems can be a complex process and depends on the systems in question. It may require the use of APIs, data mapping and other integration tools.
SDK.finance platform includes more than 400 API endpoints that provide easy integration with any third-party solution. It helps to increase the time and money-saving potential of our p2p transfer software and relieves developers from numerous integration-related issues.
What are the different types of payment apps available in the market?
There are several types of payment apps on the market, including peer-to-peer (P2P) payment apps, mobile wallets, point-of-sale (POS) apps, and bill payment apps. P2P payment apps allow users to send and receive money from their friends or family members, mobile wallets allow users to store multiple payment methods and make online purchases, POS apps are used to process payments at physical retail stores, and bill payment apps allow users to pay their bills from their mobile devices.
SDK.finance provides customized mobile payment and remittance solutions like P2P payment apps, money transfer apps, international remittance apps and mobile payment software.