Fintech development services
Looking for expert fintech software developers to work on your FinTech or PayTech project? With SDK.finance, you get even more.
Our Platform provides complete backend software for financial products like digital wallets, banking, and payment apps, payment processing systems, etc.
In the hands of our experienced financial software developers, it accelerates your product launch or powers digital transformation.
Contact us
More than fintech development
Skip the most time-and resource resource-consuming part of your financial product development and seriously accelerate the launch.
Dedicated development team + pre-developed software
Have SDK.finance team of PayTech professionals with 10+ years of experience bring your product to life using our Platform.
Accelerated product delivery
Ready-made financial backend Platform
An expert team without hiring headaches
Saved resources of the internal team
We specialize in various financial products
SDK.finance Platform serves as a reliable foundation for a range of payment, banking, and payment processing products.
Available as a hybrid-cloud SaaS or as an on-premise solution with a source code license, it empowers a fintech developer team with unparalleled flexibility and scalability.
Neobanking and online banking service
Disrupt the traditional banking landscape with a fully digital and customer-centric neobank. Create a modern and user-friendly platform that provides banking services, such as account management, payments, transfers, budgeting tools, and more.
Digital wallet products
Empower your customers with seamless and secure digital wallet solutions, enabling users to manage funds, make payments, and conduct financial transactions with ease.
Money transfer services
Enable hassle-free remittance with a customized money transfer solution. Whether domestic or international transfers, we can help develop a service that ensures speed, security, and convenience.
Payment processing systems
Simplify and streamline payment operations with a custom-built payment processing system. From online payments to POS and QR payments and recurring billing, create a robust product that ensures secure and efficient transactions.
Mobile banking apps
Tap into the growing mobile market with a dedicated mobile wallet app. Enable users to store payment credentials, make mobile payments, track transaction history, and enjoy other value-added features.
Currency exchange
Facilitate currency exchange for your customers using our fintech software solution. Integrate real-time exchange rates, offer secure transactions, and provide users with transparent and competitive rates for currency conversions.
Benefit from the developer-centric technology...
Get a reliable foundation to boost the fintech development team's operational efficiency
A backend app with an API layer (cloud-hosted or on-premise)
Customizable customer front-office UI package
Customizable team back-office UI package
API-first approach (400+ RESTful APIs)
Cutting-edge technology stack
Scalable infrastructure
Security by design
Flexible CI/CD
Fault-tolerancе
More on technology
…and end-to-end development services
Get a reliable partner to entrust the entire software development process to and focus on what you're good at while we do the tech stuff.
Share your product vision.
Share all functional, non-functional, and technical requirements to create a solution that aligns with your business needs.
Gap analysis
Our BA team identifies the gaps and functionalities that require custom development. Leverage their decade-long expertise in fintech development to assist you every step of the way.
Choose the delivery mode.
Select a hybrid-cloud or on-premise version of our Platform. The difference lies in the delivery, business process customizations, and the volume of third-party integrations.
Start your way towards launch.
Our development team will focus on creating the product as per your roadmap, keeping you abreast of the progress, and taking care of all the complexities.
Reach out for a dedicated fintech development team
Contact us
Why choose SDK.finance financial software development services?
Expert team of financial software developers
Our full-time seasoned fintech development team has been developings robust financial services industry solutions for over 15 years, recognized by a number of fintech awards.
In-depth discovery phase
Expert Business Analysts will assist you throughout the fintech product development process to guarantee that the final solution is tailored to meet your requirements for the next ten years, at a minimum.
Streamlined integrations
SDK.finance software platform has 400+ API endpoints and is designed for easy integrations with payment gateways, and other necessary third-party service vendors.
Advanced tech stack
We use the most progressive technology standards for the current solution: Java 17 LTS, PostgreSQL 13, MongoDB 6.
Financial companies' case studies
A MENA PSP revamps transaction accounting system
Examine how a payment service provider (NDA) in the MENA region enhances its primary transaction accounting system by integrating SDK.finance's on-premise core software with its current POS software.
Explore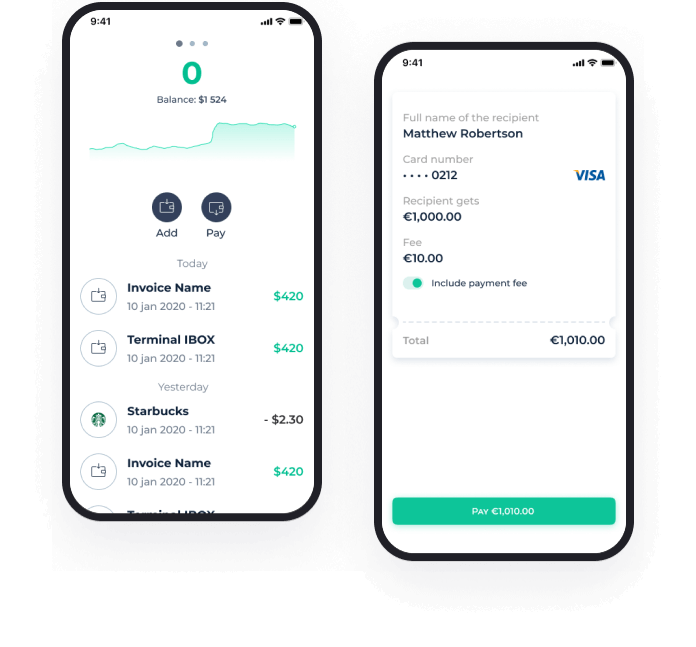 MPAY - cash-in payment kiosks transformed into a payment app
MPAY successfully transformed their network of cash-in payment kiosks into a comprehensive mobile payment app by utilizing SDK.finance's FinTech software and building on top of it.
Explore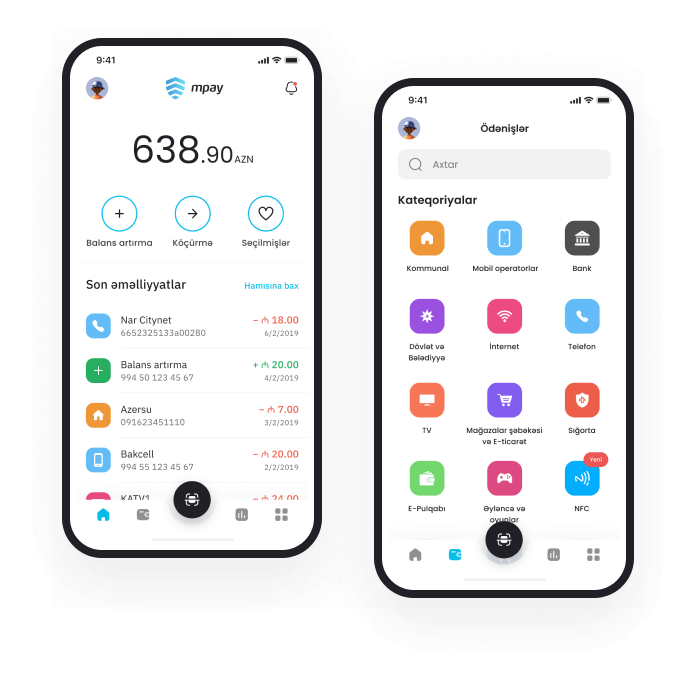 Get in touch to discuss your custom fintech software development needs
Fintech software development FAQs
How long does it take to develop a fintech software solution using SDK.finance?
The time it takes to develop a fintech software solution can vary widely depending on the complexity of the project, the size of the development team engaged, and the development process used. However, the fintech app development will take a few months at least.
How much does fintech software development cost?
The cost of fintech software development varies depending on the size and complexity of the project, the features required, and the size of the development team.
When using SDK.finance to accelerate the launch, the cost will depend on the delivery mode – SaaS or Source code, with monthly payments or a one-time license fee accordingly, plus the rates of the development team and infrastructure costs.
What is the process for developing a financial software solution on top of SDK.finance Platform?
The development process for fintech software solutions is no different from any other and typically involves several stages, including requirements gathering, design, development, testing, and deployment. The development team works closely with the customer to ensure that the solution meets their specific needs, is user-friendly, and complies with relevant regulations and security standards.
How do I integrate SDK.finance fintech software with my existing systems?
The process and complexity will vary depending on the specific systems involved, but in case of SDK.finance Platform, it has 400+ API endpoints and exhaustive API documentation that facilitate integrations with third-party providers or existing systems.