White-label money transfer software to build a P2P payment or remittance app
Respond to increased market demand for speedy and affordable money transfers with a progressive p2p transfer system, developed on top of SDK.finance payment Platform and deployed on-premise or in the cloud.
Request a quote
Cloud-based remittance platform
Cloud SaaS model
Affordable monthly subscription fee for the backend money transfer app hosted and maintained by us. No hefty upfront infrastructure investments, no commitment.
Easier compliance
We host your money transfer software application on the cloud, while you host your database on your own server. Fewer security risks, no third-party access to the customers' sensitive details and easier to ensure regulatory compliance. A win-win.
API-driven platform
400+ APIs let you integrate your instance of the remittance software with virtually any third-party provider or service, quickly and cost-effectively.
Implement your money transfer app vision with SDK.finance
In fintech, there's no one-size fits all solution. Use our fintech ledger platform as a powerful and reliable basis to build the remittance system that will meet YOUR customers' financial needs and will comply with your target money transfer business location regulations.
Fully digital onboarding
Provide easy remote signup and authorization, plus the ability to upload documents for KYC procedure if necessary.
Accounts in ANY currency
Let your customers deal with any currency (fiat or not) you configure within the system. No limits as to asset type or the number of accounts per user.
Borderless remittance services
Offer P2P transfers between users of the app out of the box. Integrate with payment or service providers to enable transfers between cards, wallets and mobile.
Bank&card payments
Integrate with a banking network to provide bank payments like IBAN, SWIFT, or with card vendors for card payment functionality.
Bill payments
Integrate with local service providers to offer utility bill payments, mobile top-ups, or any other popular payments that bring value to your users.
Expense tracking
Help your customers control their spending via expense categorization. Add up to the convenience by displaying a map of transactions based on the location they were completed.
Currency exchange
Allow customers to create accounts in multiple currencies and conduct currency exchange between their accounts. Manage currency exchange rates manually or configure automated rates updates, powered by CurrencyCloud.
Drive improved performance for your payment business
Shorter time to market
Our money transfer platform offers a kind of payment SDK to tailor it to your business needs and cuts down the development time in half at least. You don't have to start from scratch, and can seriously speed up the release date, gaining a competitive advantage.
Enhanced scalability
Focus on innovating and growing your money transfer services, being sure your software foundation can grow with you and sustain the increased transaction volume without a hiccup.
State-of-the-art fees and limits management
Leverage super flexible configuration possibilities for service commission fees and limits to maximise your revenue and monetize your product in an ultimate way.
Multilingual system
Translate the interface in as many languages as needed so that customers from any location feel at home.
Take your Development mode
From the idea to the launch of the money transfer system, SDK.finance helps you with your FinTech product.
Dedicated development team
Turbocharge your money transfer system with SDK.finance experts
With the SDK.finance team of FinTech experts with more than 10 years of experience, you can bring your money transfer software to life faster.
Accelerated Product deployment.
Ready PayTech money transfer Platform.
Expert team without hiring headaches
Save resources of internal team
Contact us
Self-service development
Streamline the money transfer product development with pre-developed SDK.finance Platform
Empower your technical team with a scalable core for faster and more efficient money transfer development on top of the SDK.finance Platform.
Ready PayTech backend software to build on
No need to start from scratch
Efficient development for in-house tech team
SaaS and Source Code software mode available
More info
Case studies: money transfer solution in action
Leading MENA Payment Service Provider
Learn about how a leading payment service provider (NDA) in the MENA region has improved its transaction accounting system by incorporating SDK.finance software into its existing point-of-sale network.
Explore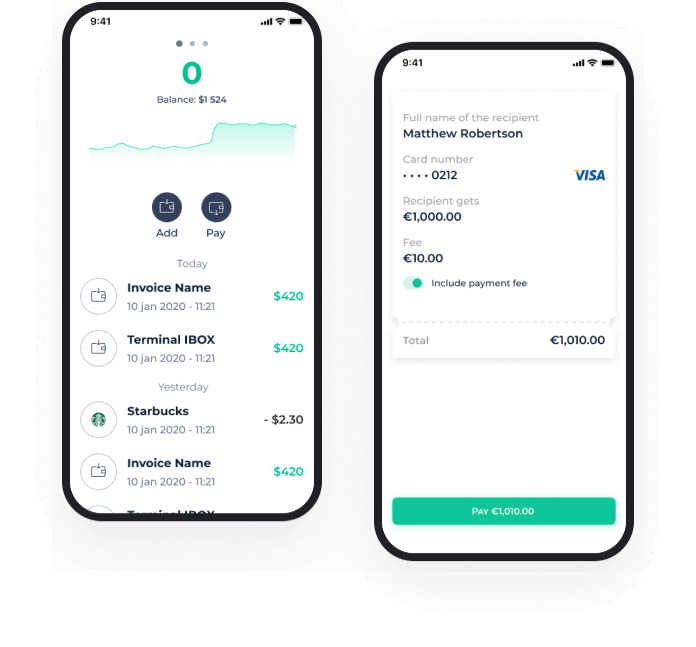 MPAY: A user-friendly payment app
Discover how MPAY successfully utilized the SDK.finance Platform to revolutionize their cash-in payment kiosk network, resulting in a comprehensive application that caters to all of their customers' payment needs.
Explore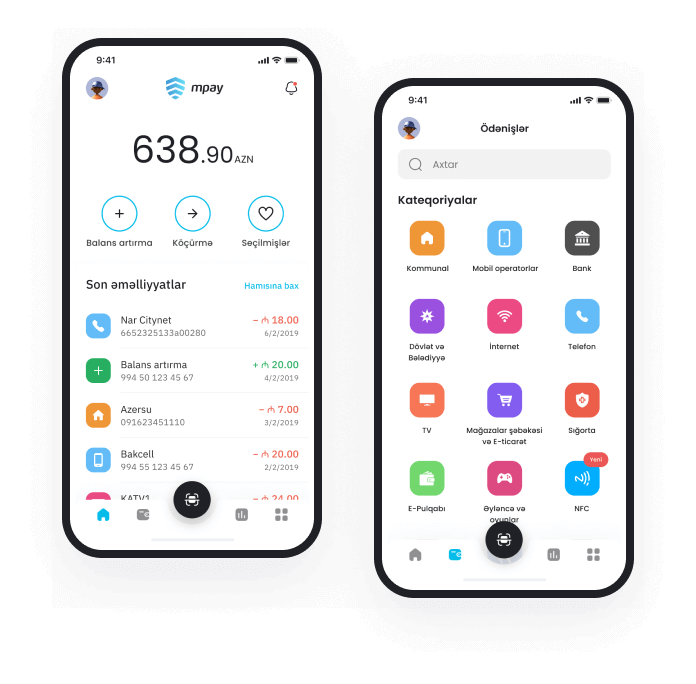 Talk to our experts about your vision of a remittance software product
SDK.finance Money Transfer Software FAQs
How to start up a money remittance business?
To start a money remittance business with SDK.finance you need to follow these 5 steps:
Clarify the product requirements.
Cooperate with a software partner, like SDK.finance.
Choose between a hybrid cloud or on-premise version of the software.
Create a money transfer application.
Launch your money remittance business.
How do money remittance businesses work?
Money remittance businesses provide money transfer services, collecting money from the sender and delivering it to the beneficiary. It can be a local service within one country or an international service between two or more countries.
The process of money transfer takes 3 steps:
The amount of money must be accessible in the sender's bank account before a wire transfer may be carried out.
When a transaction is issued, money is sent to the recipient's bank.
Once the funds are in the bank, a bank fee and an exchange rate are applied.
How do remittance businesses make money?
Remittance businesses make money by charging a fee or commission for the service. The fee is variable and depends on the amount of money being sent. Remittance businesses can also earn by purchasing the currency in advance and selling it while transferring at the current rate.
How to set up an online money transfer business?
Follow these 6 steps to set up an online money transfer business:
Consult legal experts in the field.
Create your business model.
Find a software partner, like SDK.finance company.
Get a license.
Build a money transfer software.
Launch your money remittance business.