White-label banking platform to boost your time-to-market
SDK.finance offers white-label banking software to create branchless banking solutions and deliver top-notch financial services to make customers choose your bank and stay, for life.
Request a quote
White-label software for all types of banks
Whether you're planning to serve individual or commercial customers, the SDK.finance banking platform will make a decent foundation.
Build a neobanking product, launch it faster and at a much lower cost with with our white label neobank software.
A fully-fledged solution for Electonic Money Institutions and Payment Institutions. Create a product like Paypal®, Alipay®, or PayTM®.
Base your bank for commercial clients on the SDK.finance banking platform and cut your time to market in half at least.
Affordable and cost-efficient banking platform
API-first architecture
400+ RESTful APIs to integrate the software into your product and connect third-party services.
Hybrid-cloud deployment
Get the SDK.finance app deployed and maintained in the cloud by our team, while yours fully controls and hosts the main databases.
Source code license available
Get complete control over your banking solution by acquiring the source code license for maximum flexibility and no subscription fees.
Deep dive in the pre-built functionality
The white-label bank software from SDK.finance provides a solid base for your digital-only banking product to succeed and become your clients' go-to choice for fulfilling their financial needs.
Customer management
Merchant and individual accounts
Two-factor authorization (2FA)
KYC documents upload
Digital customer onboarding
Accounts
Account creation
Account balance display
Transaction history
Account management: block/unblock, close
Any currency accounts
Transactions
P2P transfers
Payments
Invoicing (issuing and payments)
Top-ups/ Withdrawals
Currency exchange
Voucher generation and redemption
Admin features
Customers management
Transactions history
Activity log tracking
User management
Currency management
Fees and limits management
KYC management
Build the digital bank your customers will fall in love with
SDK.finance white label banking app delivers everything required for your digital-only bank success and ensures frictionless experience for your customers.
Choose your Development mode
Our company will help you from the idea to its implementation in code and interface.
Dedicated development team
Turbocharge your FinTech project with SDK.finance experts
Have SDK.finance team of FinTech professionals with 10+ years of experience bring your product to life using our Platform.
Accelerated Product deployment.
Ready Fintech backend Platform.
Expert team without hiring headaches
Saved in-house team's resources
Self-service development
Equip your team with SDK.finance Platform for streamlined development
Empower your tech team with a ready foundation for faster and more efficient Product development on top of the SDK.finance Platform.
Ready Fintech backend software to build on
No starting from scratch
Efficient development for in-house tech team
SaaS and Source Code software mode available
Let's discuss your digital banking product needs
Contact us
Digital bank platform to drive growth
Launch faster
by using the reliable banking software as a foundation for your bank, and avoid the stage of development from the ground up.
Integrate easily
with third-party service providers thanks to the API-first architecture of the SDK.finance white label digital banking platform.
Scale smoothly
with our highly adaptable technological stack, handpicked to help businesses achieve three things: growth, flexibility, and security. All of our products are developed using only the best tools for the job. More on technology.
Customize without restrictions
starting from web interfaces for staff and end customers to additional features to roles and access levels.
White-label digital bank solution committed to your business success
Case studies: digital banking solution in action
Our white-label banking software backs businesses that handle large volumes of payments and enables them to create digital payment solutions using our white-label platform.
Leading MENA Payment Service Provider
Explore how a leading payment service provider (NDA) from one of MENA countries transformed its core transaction accounting by integrating SDK.finance software with its existing POS network.
Explore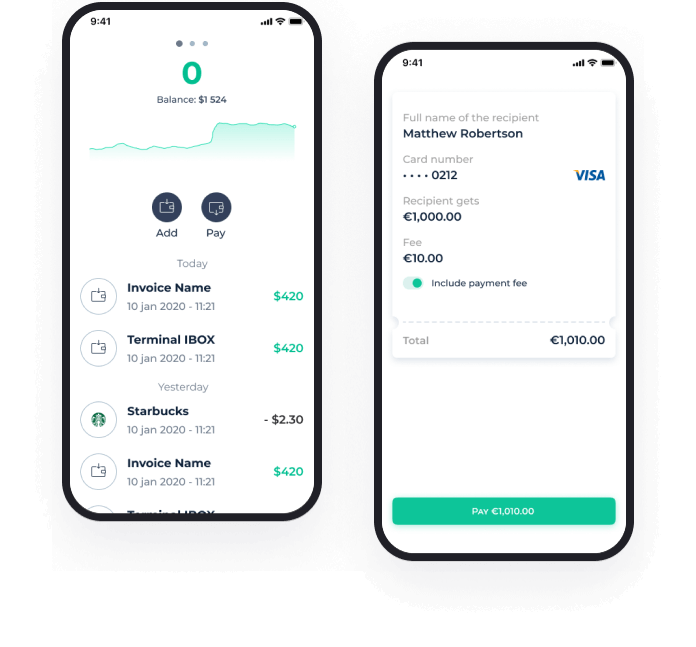 MPAY: A user-friendly payment app
Learn how MPAY was able to turn a group of cash-in payment kiosks into a complete payment application by using the SDK.finance software.
Explore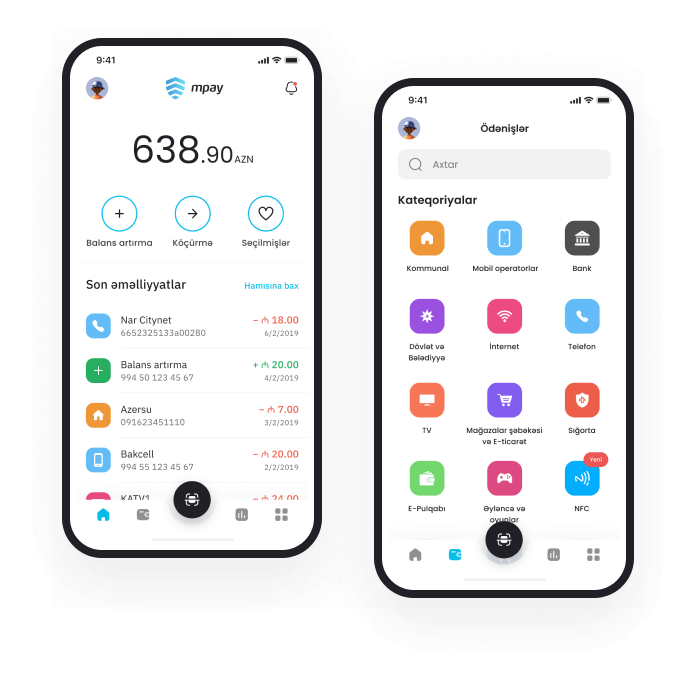 Contact us and let's discuss building your product on our banking software
SDK.finance White label Banking Platform FAQs
Can I audit the software before purchasing?
Can I request your digital bank white label product Demo?
Sure, you don't even need to request the demo, simply head to our Demo page and play with the Sandbox Demo instance without waiting.
Is SDK.finance banking platform secure?
What integrations does SDK.finance white label bank platform support?
SDK.finance API-first business architecture allows integrating 3rd party tools at any stage of the customer onboarding or transaction flow. Whether it's new features or better security measures, our API set makes it easy to connect the right tools to your product as required by regulations or for the customers' convenience. More info.
Is SDK.finance banking platform cloud-based or on-premise?
Our banking software is available in two variants:
1. The hybrid-cloud version is hosted on major cloud providers' marketplaces like AWS or Azure, with a subscription-based payment model. You get the app deployed on the cloud, while the database is hosted on your own server for the sake of regulatory compliance.
2. Also, you can choose an on-premise version that comes with the source code license, available for a one-time flat fee. Learn more about the details of the source code purchase.
Are there any location-related restrictions for using your bank software?
Our solution isn't limited geographically because it's fully customizable thanks to the white label format. Unlike the cloud-based banking software that's often limited by regulations, our on-premise banking solution with source code as well as its hybrid cloud SaaS version can be used in any location and made to meet any regulator's demands.
You can ensure data localization compliance by maintaining complete control of your main database and hosting it as per regulatory requirements. So, if you're worried about using our white-label digital bank for the USA, Middle East, MENA, LATAM, or other regions – no need to.