Core Banking Software Demo for Neobanks
Find out how our neobank software solution will help your business to be attractive for your clients and effective for your team.
Watch the Demo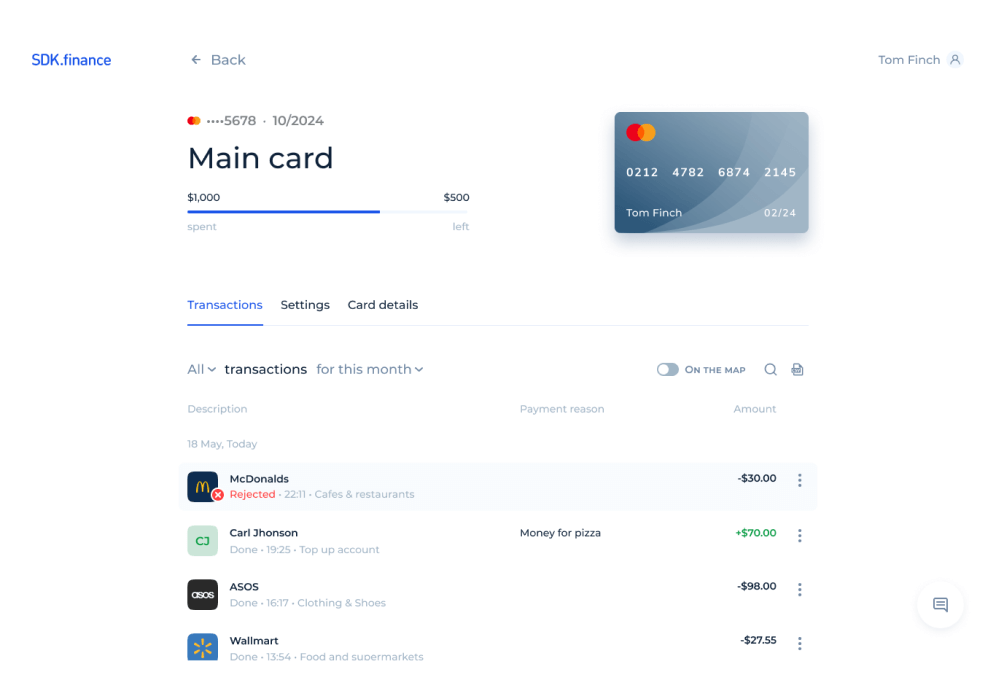 Core banking solution is more about the money remittance system. It is a working place for your team, built-in analytics around key banking metrics, CRM, and contact center with manual KYC functionality. The banking software demonstration shows you a preset of the product, its basic features. Watch the presentation to get an idea of the product and where it may take your business.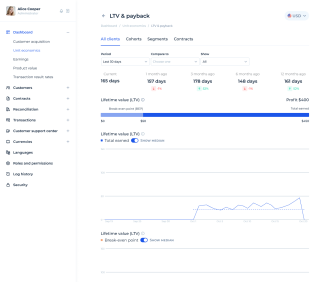 Roles and Permissions
Clients Section
Dashboard
Contracts and Pricing
Contact us to discuss your new banking product from SDK.finance
Online banking software demo gives just a portion of what we offer
What is the core banking software demo for neobanks?
SDK.finance develops complex white-label solutions for neobanks. To show all the functions we can offer in our banking core, we create comprehensive demonstrations of the product. These may be the videos or instances of the program with key functional parts of the neobank.
 It will be useful for you to get an idea of what banking software solutions are trending now and what is the expertise of the company that develops such products.
Will my piece of banking core have all the features from the demo?
Yes. SDK.finance provides a product with all the features you see in this online banking demo. Manageable access to the sections of the neobank is predesigned in the product as well as money remittance software, build-in analytics, and client management system. Ask us more about the banking core we provide to our clients.
Will these neobank features be available on-premise or subscription?
We provide the white-label banking software on-premise as a company. All the features in the demo are available in the on-premise version that you may set up on your servers. SDK.finance does not offer a subscription model for its banking core. However, if you need the capacity to run your neobanks' data analysis, we can offer our data warehouse on a subscription basis.