As competition in the banking industry is intensifying, neobanks are winning market share by targeting lucrative niches in the value chain, forcing incumbent banks to review their legacy platforms. 
The good news is that there are many tools to help banks modernize quickly and efficiently. In fact, more than 65% of banks are exploring the potential of next-generation core banking platforms.
White-label digital banking software
Check out an affordable Avaloq and FLEXCUBE alternative
Contact us
Avaloq vs. Flexcube: an overview

Avaloq
Avaloq's core banking platform, used by LGT, Deutsche Bank, and Barclays, among others, offers optimized efficiency and future-proof software. With over 70 modules and digital solutions, the highly modular platform seamlessly integrates and scales to best meet a client's needs.
Avaloq's system delivers out of the box and offers the flexibility to operate it as is. The company's proven process enables many banks and asset managers to have the system up and running in as little as 90 days. The platform excels at reducing redundancies and streamlining back-office operations, allowing staff to focus on high-value tasks while clients receive superior digital service.
Oracle FLEXCUBE
10% of the world's banked population has an account powered by Oracle FLEXCUBE. More than 600 financial institutions use the company's universal banking solution in 140 countries around the world.
The comprehensive, interoperable and modular solution addresses core banking needs, enables knowledge workers and reduces time to market for new products. FLEXCUBE's front-to-back digital capabilities help financial institutions innovate and create next-generation digital customer experiences. 
With access to advanced automation tools based on machine learning, the company's customers can gain better insights and improve end-to-end processing. Oracle FLEXCUBE is ideally suited to help companies drive their digital transformation. 
A white label
alternative to A
valoq and FLEXCUBE core banking solutions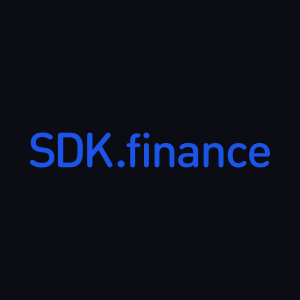 SDK.finance is a core banking and payment software provider with a strong API layer for banks and FinTechs. Founded in 2013 and based in Vilnius, Lithuania, we offer a range of white label core banking and payment solutions to streamline fintech product development and help our customers take the lead in the banking world:
SDK.finance provides source code license for the software, ensuring endless flexibility and vendor independence for the customers.
Our software makes a robust starting point that cuts the banking product time-to-market by half at the very least.

SDK.finance software for neobanks
Choose cloud solution or obtain a source code license
Learn more
Compare Avaloq vs FLEXCUBE vs SDK.finance
See how Avaloq and FLEXCUBE compare to each other (and to SDK.finance) to help you decide on the right platform for you.
Avaloq
Oracle FLEXCUBE
SDK.finance
Founded
1985
1997
2013
Headquarters
Zurich, Switzerland
Mumbai, India
Vilnius, Lithuania
Customer profile
Wealth managers, retail banks
Universal, direct, private, and Islamic banks; financial and lending institutions.
Businesses with EMI or banking license looking to launch a digital bank, PSPs, payment-related businesses
Number of employees
2,000
9,000
60
Solutions
Avaloq Core
Avaloq Wealth
Avaloq Engage
Avaloq Insight
Core banking software
Enterprise limits
Collateral management
Investor Servicing
Financial Services Lending and Leasing
Digital retail banking software
Core banking software
Ewallet software
Reach out to discuss your core banking software requirements
Contact Us
Reach out to discuss your core banking software requirements