In an effort to stay ahead of the curve in an increasingly digital landscape, the use of digital wallets has become a strategic imperative, opening up new opportunities for revenue growth, improved customer experiences and operational efficiencies. In this article, we highlight the main digital wallet use cases and explore the opportunities for integrating e-wallet software into payment businesses.
The popularity of digital wallets worldwide
The widespread adoption of digital wallets has changed the way people manage their finances and conduct transactions. As more and more consumers take advantage of the convenience and security of digital wallets, their popularity is rapidly increasing in various countries and regions.
Digital wallets, commonly known as mobile wallets, continue to be trendy. As contactless transactions become more common, more consumers are choosing to use their smartphones instead of traditional debit or credit cards.
Global growth of mobile wallets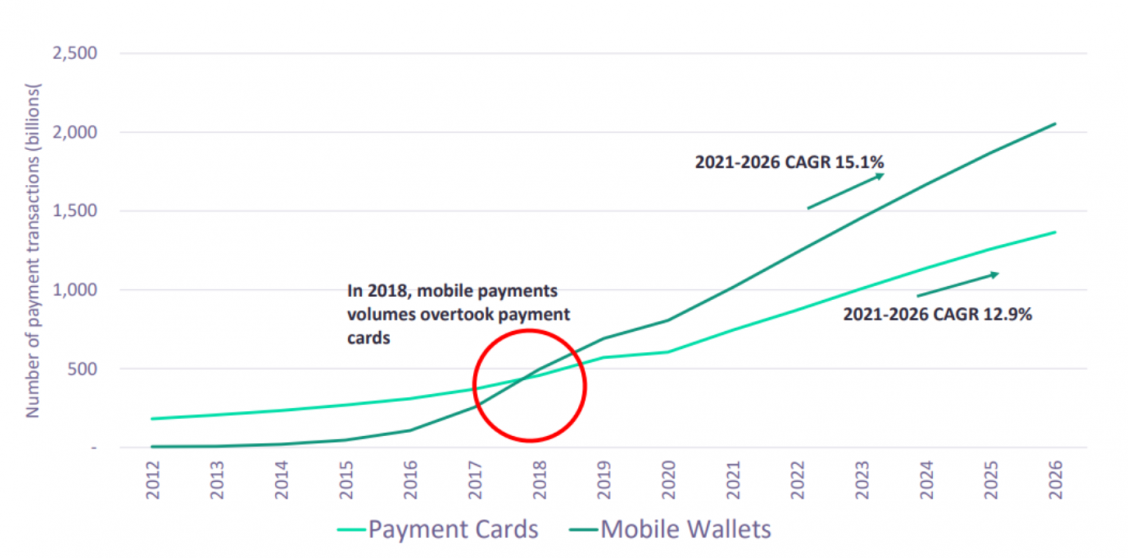 Source: GlobalData
GlobalData forecasts that mobile wallet payments are projected to reach $120 trillion by 2025, experiencing a robust compound annual growth rate of 19.9%.
Looking for a digital wallet software?
SDK.finance provides basic and advanced ewallet software for your business.
Learn more
Digital wallet use cases
In today's world, there are a number of use cases for digital wallets tailored to different industries and their specific needs. These payment solutions have become indispensable and are revolutionizing the way businesses operate and consumers interact with different sectors.
Whether it's the seamless integration of digital wallets into e-commerce platforms, the convenience they offer in banking, or their transformative impact on sectors like gaming, telecommunications, and more, digital wallets have proven their value in many areas.
E-commerce (retail marketplaces) wallet
The e-commerce industry, like any other sector, is experiencing significant growth. Thus, an e-commerce growth strategy led to the development of online stores, which nowadays have even turned into mobile commerce.
One of the most popular digital wallet use cases is utilized for the e-commerce industry. E-wallets are the world's leading payment method for both e-commerce and POS. According to the FIS Global Payments Report, digital wallets will account for just over half (52.5%) of the value of global e-commerce transactions by 2025.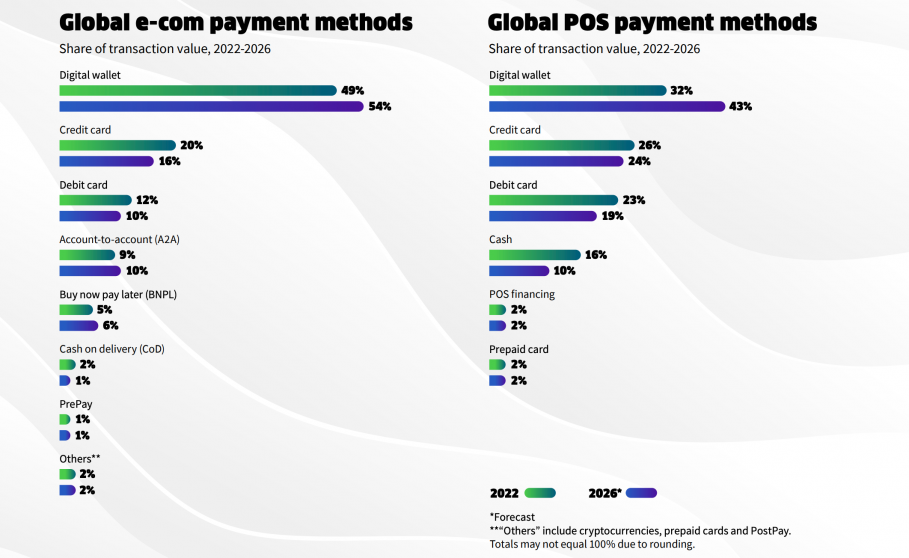 Source: FIS
There are a few examples of popular online marketplaces where buyers and sellers interact with each other. OLX is a global online marketplace that allows individuals to buy and sell a wide range of products and services. It provides users with a platform to connect directly with each other, negotiate prices, and transact on the spot.
AliExpress is an international marketplace operated by Alibaba Group. It connects buyers from around the world with sellers, most of whom are based in China, and offers a wide range of products at competitive prices, so buyers and sellers can communicate with each other.
eBay is a well-known online marketplace where individuals and businesses can buy and sell various new and used goods. Buyers can bid on auction items or buy items at fixed prices. Sellers on eBay can communicate with potential buyers through messages, negotiate prices and manage their listings.
You can facilitate direct transactions between sellers and buyers across various currencies by enabling peer-to-peer transfers. Establish an intermediary role similar to an escrow service to securely hold the funds after payment until the buyer is fully satisfied with their purchase. 
API-driven neobank software
Flexible platform to build a digital retail bank on top
More info
Digital wallet software plays a pivotal role in facilitating secure and low-risk settlements between numerous buyers and sellers. By incorporating features similar to an escrow service, these wallets provide a reliable platform for transactions. With the assistance of digital wallets, participants can engage in financial exchanges within a virtual ecosystem with heightened confidence and reduced risks.
This escrow-like intermediary role ensures the protection of funds and acts as a trusted third party, guaranteeing a secure and reliable transaction experience for both parties involved. By connecting sellers and buyers through peer-to-peer transfers and incorporating an escrow-like intermediary, the system ensures the safety and integrity of transactions while fostering trust and confidence among participants.
Loyalty program
According to Forbes, existing customers are 50% more likely to try new products and spend 31% more, on average, compared to new customers.
Loyalty programs and rewards serve as positive triggers that turn your services and products into a new buying habit. Users earn rewards through actions such as making additional purchases, referring friends, or sharing posts through their mobile apps.
According to a report released by Forrester Research, loyalty program members on average spend $42.33 more with traditional retailers than shoppers not in a loyalty program.
The International Journal of Research in Marketing conducted a study, which encompassed the analysis of 358 retail brands spanning across 27 diverse countries.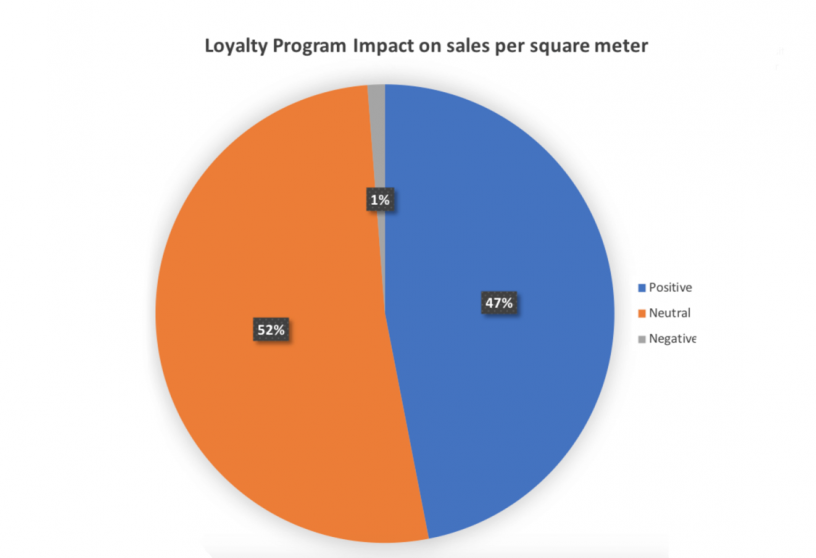 A notable finding of the study is that half of the companies observed reported a positive impact on their sales. In addition, the researchers discovered an even more positive impact from basic variations of loyalty programs, particularly those that offer immediate and direct rewards.
For example, through the Starbucks Rewards program, customers receive a designated amount of loyalty points with every purchase they make. As customers accumulate more loyalty stars, they move closer to earning complimentary drinks, food items, and merchandise.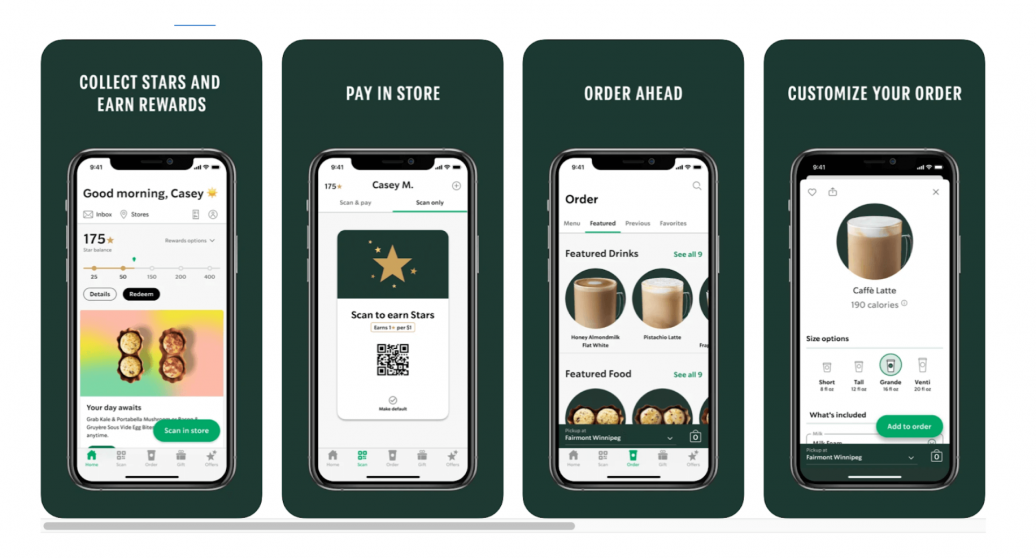 Source: Reteno
However, the main requirement is that customers need to make their orders through a mobile device. This not only motivates a greater number of people to use the app but also enables Starbucks to gather valuable behavioral analytics on each individual customer, including their preferred beverages and habits.
Therefore, implementing a rewards program into your payment software can be a lucrative field for modern businesses. You can develop a loyalty program around a closed wallet system. This payment software allows you to introduce prepaid, gift or reward cards that keep records of every transaction and update account balances in real time, adding value for your customers or employees.
Digital wallet solution
Develop your FinTech product on top
More info
Telecom wallet
A telecom wallet, also known as a mobile wallet or digital wallet, is a technology that allows users to make financial transactions using their mobile devices. It is a virtual container that securely stores payment information, such as credit or debit card details, and enables users to make purchases or transfer money electronically.
According to Statista, there are approximately 4.66 billion Internet users worldwide. According to the International Telecommunication Union (ITU) estimates, around 97% of the world's population have access to the mobile network.
Number of internet and social media users worldwide in 2023 (in billions)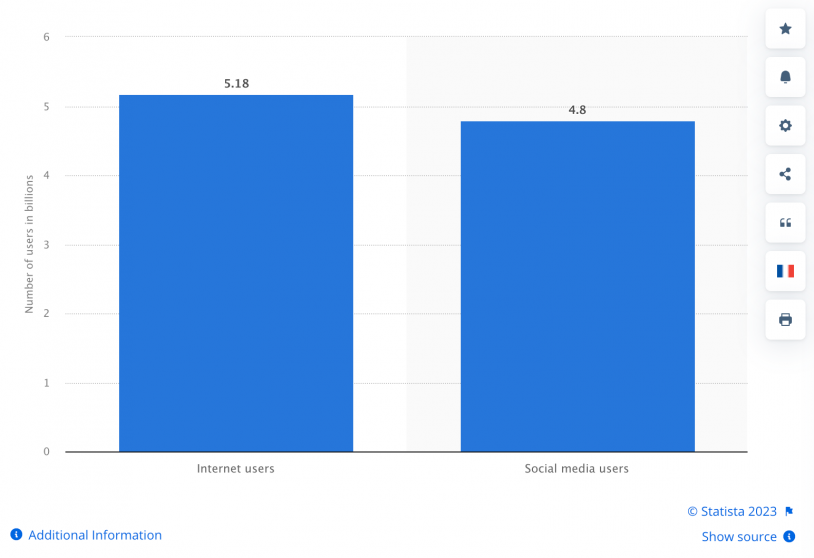 Source: Statista
The data presented is compelling evidence of the extensive global presence of the telecommunications industry. However, they also suggest that the sector is approaching a state of saturation due to the emergence of new telecommunications companies in various regions of the world.
Although this industry is now on the verge of saturation, with new telecommunications companies emerging in various parts of the world, it also faces two significant issues. 
First, there is a decline in revenues stemming from traditional voice calls. Additionally, the industry confronts the formidable presence of Over-the-Top (OTT) services, which pose a robust competition.
Looking for a digital wallet software?
SDK.finance provides basic and advanced ewallet software for your business.
Learn more
How mobile wallet solutions can help the telecoms industry to win the competition?
There are a lot of digital wallet use cases for telecommunications companies that offer consumers numerous advantages. With just a few clicks, users can set up their user accounts and no longer need a physical card. These mobile wallets offer the highest level of security through a multi-level authentication system that ensures the safety of user transactions. Moreover, users can conveniently make all their payments directly through a single mobile wallet app.
Additionally, mobile wallet apps can offer additional features that enhance their functionality. These include integrated tools for hotel and flight bookings, integration with loyalty programs, and the ability to make peer-to-peer transfers. These additional features contribute to a comprehensive and seamless user experience within the mobile wallets app.
This can also be a boon to those who do not have access to banks or do not want to deal with complex banking procedures.
Thanks to the use of the SDK.finance platform, Paywell, a digital payment solutions provider has expanded its offering to include a range of services besides payment acceptance, such as e-invoicing, digital wallets, P2P money transfer, POS payment, bulk payments, QR code payment services, etc. You can find more information about the Paywell use case here.
Bank wallet
The integration of digital wallets with banking services not only enhances convenience for customers but also opens up new opportunities for financial institutions to streamline operations, reduce costs, and deepen customer engagement.
Digital wallets offer a rich portfolio of digital financial services, including cardless transactions, P2P payments, contactless payments such as NFC and QR encoding, rewards, cashback, vouchers, budgeting and planning. 
To remain competitive, the bank can introduce digital wallets that offer its customers the convenience of digital payments and wealth management anytime, anywhere. This introduction not only helps retain existing customers, but also offers the bank the opportunity to generate additional revenue by offering premium features such as enhanced security measures or additional financial management tools for a fee. 
Maintain your competitiveness and generate additional revenue by offering 24/7 mobile wallet services to your customers who are always on the go.
Read our article on The Essential Things to Know Before Starting a Digital Wallet to find more information about payment software development.

Gaming industry
Gaming wallets are specialized digital wallets designed specifically for the gaming industry. These wallets enable gamers to operate within the virtual economy of a game by facilitating transactions with the game's currency. With a gaming wallet, players can send and receive in-game currency to and from other participants, exchange it for different currencies within the game's economy, and even withdraw the virtual currency as real-world funds to a bank account or payment card.
By utilizing gaming wallets, players can enjoy enhanced convenience and flexibility when it comes to managing their in-game finances. They provide a centralized platform for players to store and track their virtual currency holdings, allowing for seamless transactions and transfers between individuals or in-game marketplaces. Additionally, these wallets often offer secure authentication methods and encryption to protect the user's funds and personal information.
As per the Gitnux, 53% of consumers have made a payment through a gaming app (purchases within the mobile gaming app.) 
The ability to exchange in-game currency for real-world funds through a gaming wallet further enhances the gaming experience. It provides an avenue for players to monetize their virtual achievements or in-game assets, creating new opportunities for both casual and professional gamers. Whether it's selling rare items, trading virtual currencies, or participating in player-to-player marketplaces, gaming wallets empower players to engage in economic activities within the gaming ecosystem with ease and security.
Mobile wallet solution
Build your payment app on top faster and cheaper
More details
Mobile payments provide gamers with a seamless and efficient way to acquire in-game items, including upgrades and new characters, with speed and convenience. By eliminating the necessity for gamers to repeatedly input credit card details for each purchase, this payment method streamlines the buying process, offering enhanced ease and convenience when acquiring in-game items.
For example, Paytm, a popular digital payments platform in India, has expanded its services to include gaming eWallet features. It enables users to earn and transfer money earned from playing mobile games. Paytm's gaming eWallet allows gamers to store their earnings and use them for various purposes, such as purchasing in-game items or transferring funds to other Paytm users.
Digital wallets also make it easier for gaming platforms to offer loyalty programs and discounts. The entertainment companies can use digital wallets to track their customers' purchases and reward them with discounts and special offers. It can help gaming businesses to build customer loyalty and encourage repeat visits.
These are just a few examples of the digital wallet use cases. As technology continues to evolve, digital wallets are poised to revolutionize even more industries, offering enhanced convenience, security, and financial empowerment to individuals and businesses alike.
Wrapping up
There are a number of digital wallet use cases available nowadays. In the e-commerce sector, digital wallets are becoming the preferred payment method, enabling secure and convenient transactions for online shoppers. Loyalty programs integrated into digital wallets foster customer engagement and increase spending, while telecom companies can leverage mobile wallet solutions to enhance convenience and expand their services. 
In the banking industry, digital wallets offer customers the ease of digital payments and asset management, while gaming platforms benefit from streamlined in-game purchases and loyalty programs. With their widespread adoption and innovative features, digital wallets are revolutionizing revenue generation and transforming the way businesses interact with customers.
SDK.finance provides a digital wallet software to build a standalone digital wallet on top. Get in touch, to choose the delivery option that's right for your business.
FAQ
How do digital wallets facilitate secure transactions in e-commerce?
Digital wallets facilitate secure transactions in e-commerce by encrypting and protecting users' payment information. They utilize various security measures, such as tokenization and multi-level authentication, to ensure the safety of transactions.
Users can make purchases without sharing their sensitive payment details directly with the merchant, reducing the risk of fraud and unauthorized access.
How can digital wallets be used for loyalty programs?
Digital wallets can be used for loyalty programs by integrating rewards and incentives directly into the wallet's functionality. Users earn rewards through specific actions, such as making purchases, referring friends, or sharing posts.
The wallet keeps track of accumulated rewards, allowing users to redeem them for discounts, free products, or other benefits.
How can digital wallets benefit the telecom industry?
Digital wallets benefit the telecom industry by providing mobile payment solutions and enhancing convenience for customers.
Users can make payments for telecom services directly through their mobile wallets, eliminating the need for physical cards or cash. This streamlines the payment process and improves the overall customer experience.