Competition in the banking industry is intensifying. Next-generation banks are winning market share by targeting lucrative niches in the value chain, forcing incumbent banks to review their legacy platforms.
The good news is that there are many tools to help reduce risk and adaptability for other next-generation core banking platforms."
Oracle FLEXCUBE
10% of the World's banked population have an account powered by Oracle FLEXCUBE. 600+ financial institutions use the company's universal banking solution in 140+ countries across the globe.
The comprehensive, interoperable, and modular solution addresses core banking needs, enables knowledge workers, and reduces time-to-market for new products. FLEXCUBE's front-to-back digital capabilities help financial institutions to innovate and create next-generation digital customer experiences. 
With access to advanced automation tools that rely on Machine Learning, the company's clients can generate better insights and enhance straight-through processing. Oracle FLEXCUBE is ideally suited to help companies jumpstart their digital transformation. 
White-label digital banking software
Check out an affordable Finacle and FLEXCUBE alternative
Learn more
Finacle
Finacle, developed by Infosys, is a cloud-based banking solution that helps financial institutions modernize their core banking capabilities. The platform is used by banks in 100+ countries and serves 1 billion end-customers worldwide. 
With open APIs, embedded customer insights, and a real-time processing engine, Finacle offers a comprehensive set of products that are sure to accelerate innovation-led growth. The highly modular solution was designed to speed up the production of new products and accelerate digital adoption. 
A trusted partner to over 1,300 clients, Finacle delivers faster, safer, and fully personalized core banking services.
SDK.finance – an affordable alternative to
Finacle and
Oracle FLEXCUBE banking solutions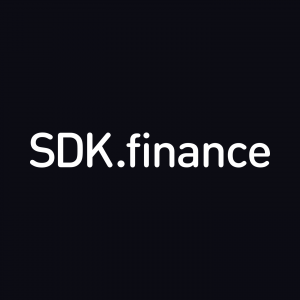 There are many worthy next-generation companies competing in the banking services market. SDK.finance and our white-label banking platform has been particularly successful at leveraging modern tools to help financial institutions modernize their services quickly and easily. 
SDK.finance, founded in 2013 and based in Vilnius, Lithuania, offers a cloud API-driven platform to build a range of fintech products on top and take the lead in the banking world. 
Benefits of the SDK.finance cloud SaaS fintech platform
Focus on growing your business while we take care of the technology

Create a customer-centric bank on top of a powerful payment platform 

Get more than technology, tap into over 15+ years of our experience in fintech development
Why choose SDK.finance?
Leverage our cloud-hosted backend app for a quick start of your project, without hefty investments.
Build your product on top of the reliable foundation that saves you at least 1 year of development
Start from an affordable SaaS subsription model with an option to obtain the source code license anytime.
Easily integrate SDK.finance platform with the needed vendors and providers via 400+ RESTful APIs
Overcome the potential cloud compliance issues via a hybrid cloud model – while the backend app hosting is taken care of by our team, you host the database on your server, to comply with the data storage regulations.
SDK.finance neobanking software
Choose a cloud delivery model or obtain a source code license
Learn more
Compare Finacle vs. Oracle FLEXCUBE vs. SDK.finance
Finacle
Oracle FLEXCUBE
SDK.finance
Founded
1999
1997
2013
Headquarters
Bangalore, India
Mumbai, India
Vilnius, Lithuania
Customer profile
Retail, corporate, universal, community, and Islamic banks; lending and payment providers
Universal, direct, private, and Islamic banks; financial and lending institutions.
Businesses with EMI or banking license looking to launch a digital bank, PSPs, payment-related businesses
Number of employees
1 billion
9,000
60
Solutions
Corporate, Retail, Universal, Community Banking Suites
Payments Connect
Digital Engagement Hub
Core banking software
Enterprise limits
Collateral management
Investor Servicing
Financial Services Lending and Leasing
Digital retail banking software
Digital wallet software
Marketplace payment solution
Payment acceptance software
Cloud ewallet solution
Reach out to discuss your banking software vision with our experts
Contact Us
Reach out to discuss your banking software vision with our experts