Make the most of this week with the list of insightful FinTech webinars and online events. Online events and webinars are at the peak of popularity due to the COVID-19 pandemic. 
There is no need to spend time and money to move from one to another place to visit the event. Online events are a great possibility to be in trend and up to date with all the latest industry news. As well as expand the network.
Many FinTech companies have taken the initiative to support their community. Some are extending free and discounted deployment offers (like SDK.finance 1-year for free for FinTech software special discount) to help financial institutions support their customers, while others are offering their knowledge in the form of online webinars and virtual events. 
We have prepared this list to help you navigate the growing amount of helpful content created by the FinTech community this week (11th April – 17th May).
Open Banking World Congress 2020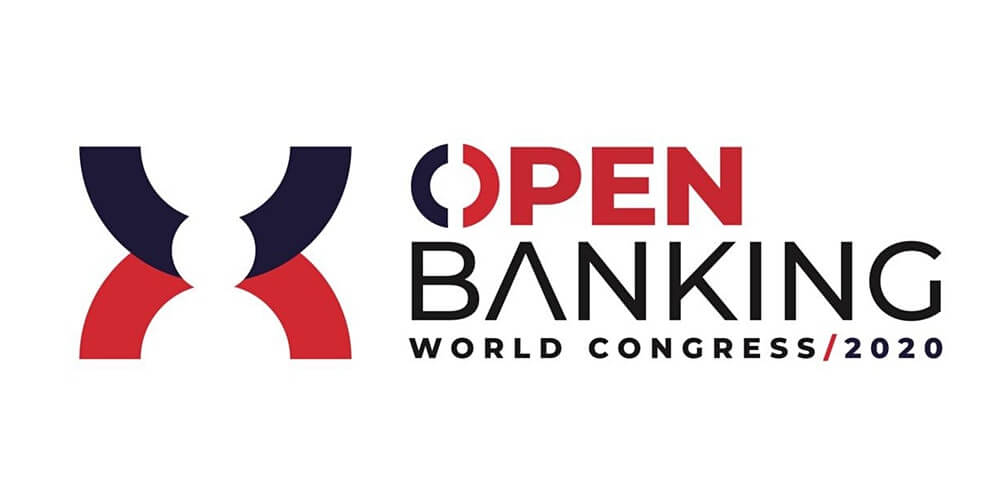 May 12 2020
Open Banking is the dawn of a transition from traditional banking and financial services as a vertical, to becoming the essential enabler of an emerging lifestyle horizontal.
Early signs, around the world, of emerging non-linear business models, and potential revenue streams for Banking and other B2C organisations, are both exciting and revolutionary.
Join senior finance innovators taking the next steps in the Open Banking journey.
Enabling an EU framework for markets in crypto-assets

13 May 2020
The European Commission is calling on all relevant stakeholders in the crypto-asset ecosystem across the EU to join them for an online roundtable discussion. As part of the wider digitalization agenda, the Commission is working to present a proposal on crypto-assets in Q3 2020, to ensure that Europe can make the most of the opportunities they create and address the new risks they may pose.
The webinar and discussion will revolve around the following high-level questions:
 What are the main issues that a potential crypto-asset framework should address?
 Beyond issuance, trading and safekeeping are there other activities or services offered in relation to crypto-assets that should be covered in a potential crypto-asset framework?
 What are the obstacles to the scaling up of crypto-asset firms in the EU?
 Do so-called 'global stablecoins' – a subset of crypto-assets – require a specific framework?
 To the extent you have experience of crypto-assets falling in scope of existing EU financial services legislation (e.g. MiFID II), have you encountered any specific regulatory obstacles?
This event will be chaired by Florian Denis and Jon Isaksen, Policy Officers in DG FISMA's Digital Finance Unit.
Digital Finance Outreach – Ireland
14 May 2020
The Digital Finance Outreach 2020 ("DFO") is a series of events organised in collaboration with Member States in February-May 2020 on fintech and digital innovation in the financial sector to prepare the new EU Digital Finance Strategy.
This will be an occasion to:
Gather together the key stakeholders in digital finance from across the EU and encourage them to exchange their experiences;
Create awareness around the Commission's ongoing and forthcoming work on digital finance;
Generating publicity to stimulate responses on the European Commission's public consultations;
Create more collaboration between the various EU fintech hubs in line with the Commission's priority in creating a Single Market for Digital Finance.
Fintech UX For B2B
15th May 2020
As we have seen in the recent years there are a lot of changes and innovations on the Fintech field. New superstars are coming like Revolut, Bunq or Monzo but the B2B Fintech field have been silent so far. There were always Fintechs who were focusing on SMEs and Corporates but their UX was never revolutionary, rather average. Not even mentioning the poor UX of the Corporate departments of banks. But the focus is shifting as companies are getting more digital they demand better services. And UX is a key component of better customer experience.
On the 15th of May, the teams of TreasurUp by Rabobank and Ergomania (new member of Holland Fintech) will share their knowledge about building design systems and how this Fintech revolution is happening on the B2B field.
'Disrupt business banking with UX', Dr Rung András – Founder, CEO at Ergománia
'Why you need a design system – a Dutch Fintech case study', Eward Bartlema – Growth UX, Maria Amidi Nouri – Senior UX Architect
THE FUTURE OF BANKING WEEK

This groundbreaking online FinTech event which can be attended from home. It is scheduled on May 26-29, 2020. Therefore, you are able to listen today Episode 1 of The Future of Banking Podcast. In this episode, we will be discussing how FinTechs can help SMEs through times of crisis and uncertainty. Joining the podcast are:
Fabrizio Zanollo, ACIB from FORM3
Ray Brash from PPS
Karen Rudich from ELEMENTARY
Andrew Garvey from Countingup
Questions:
How has the perception on FinTech changed in recent years?
How do SMEs feel about working with FinTechs?
What do FinTechs have to offer (except the tech)
Do businesses see the benefit FinTechs are offering?
What can the FinTech industry do to step up to plate and take responsibility during these times of crisis?
How is the industry going to support SMEs getting back to work and opening and catering to changing consumer behavior?
The future of banking week is a 4-day, online, digital banking event. Every day of the event, we bring together industry leaders to discuss the future of banking in keynotes and panels on a virtual stage. Don't miss it!
About SDK.finance
SDK.finance is the core payment software with a strong API layer for banks and FinTechs.
The Platform consists of 5 main components: a back-end wrapped in 400+ API endpoints, 3 front-end frameworks, and a web for system management with capabilities in iOS and Android for our clients.