Books by the world's leading experts offer extensive insights not only about the best current practices but also about the future of the industry. Discover the driving forces behind ongoing innovation and trends that will impact FinTech for years to come. 
It is worth mentioning that with so many great FinTech books out there, it is tough to choose just ten. We relied on our experience working in the FinTech sector to highlight the most notable, recent, and best-reviewed publications.
By Steve Brown, former Futurist and Chief Evangelist at Intel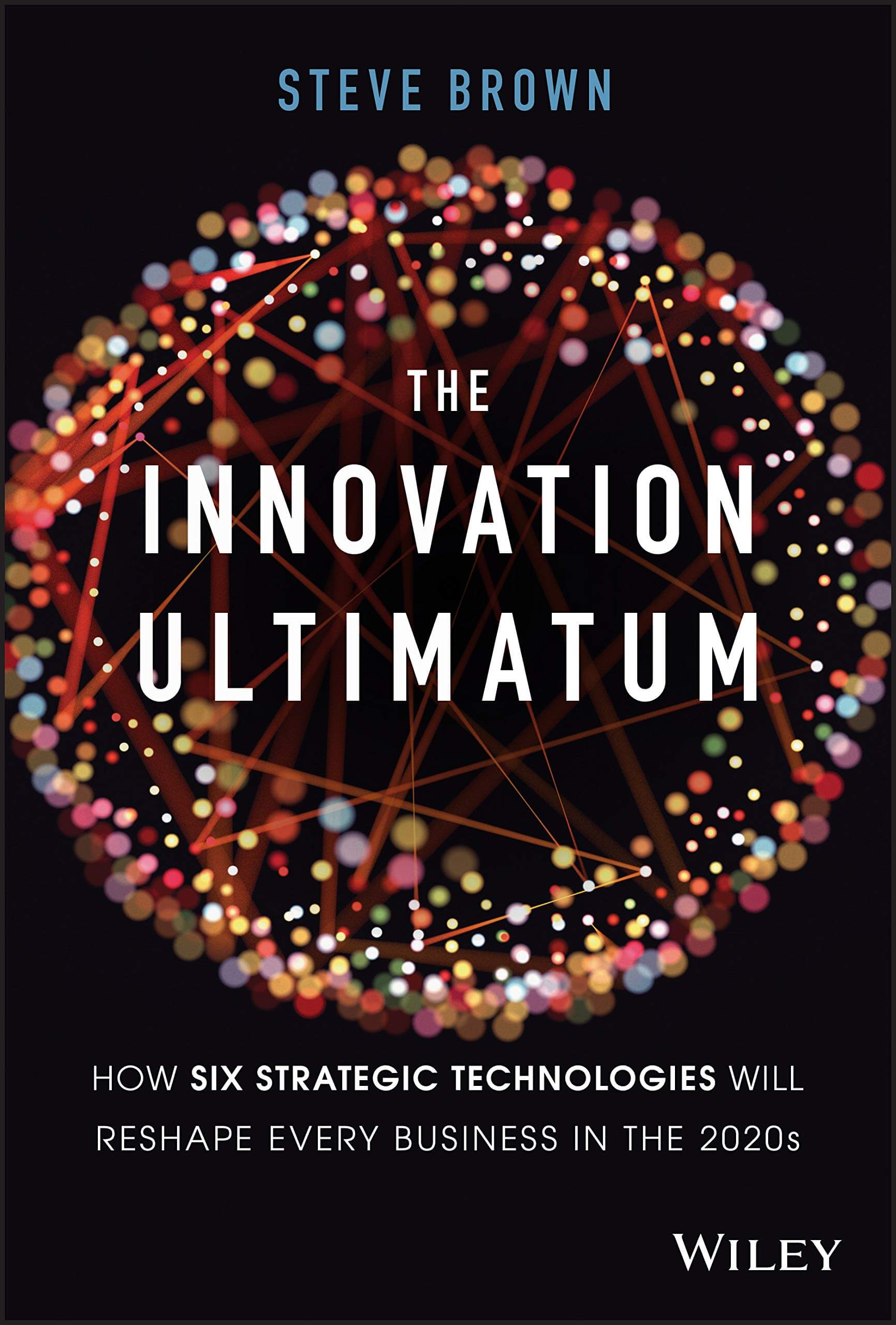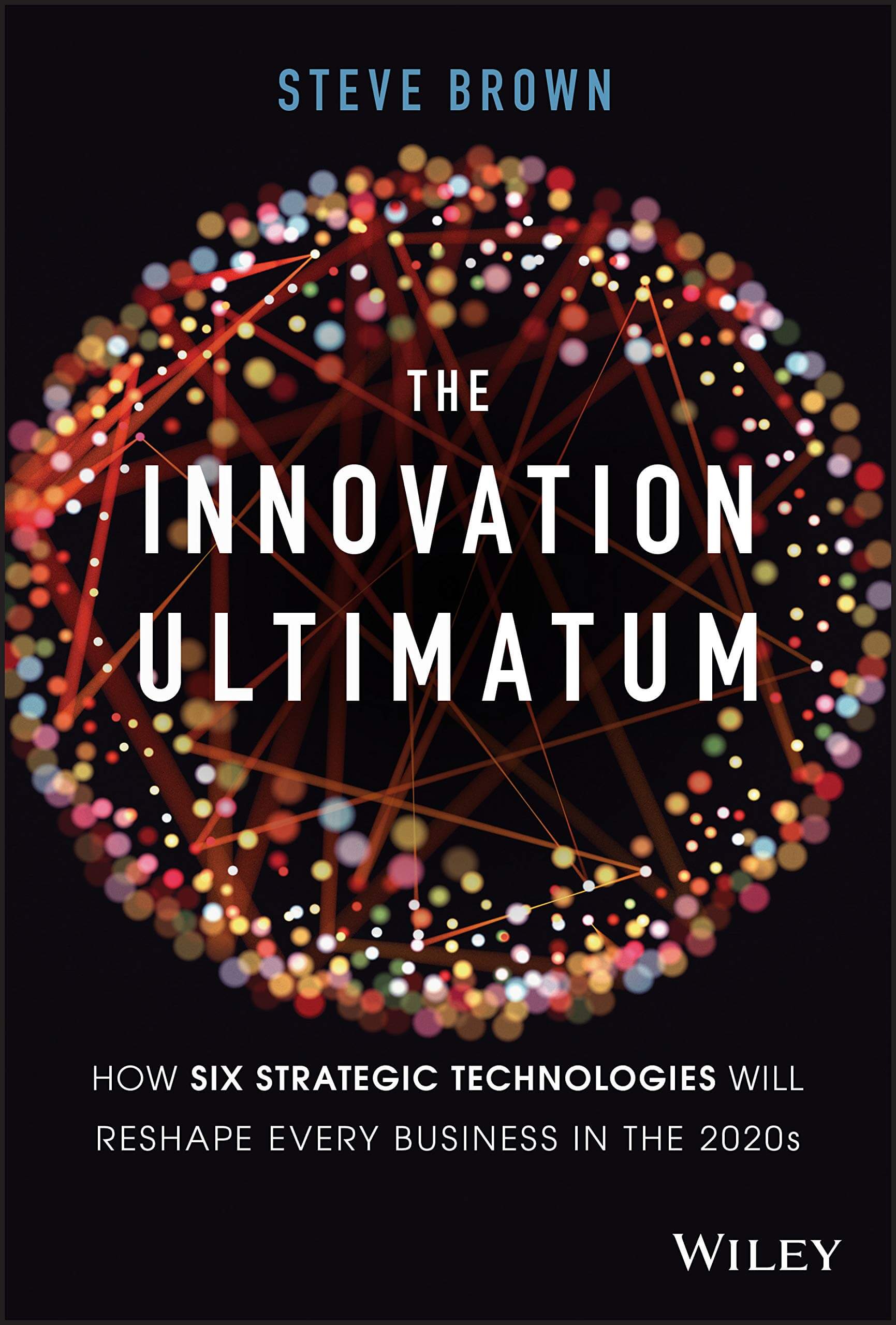 The Innovation Ultimatum is a comprehensive guide to technologies that will reshape the new decade. Artificial intelligence (AI), distributed ledgers and blockchain, the Internet of Things (IoT), autonomous machines, virtual and augmented reality, and 5G communication will bring significant opportunities for businesses in every industry. 
Steve Brown uses straightforward, jargon-free language to help leaders understand the importance of the key technologies. This resource provides a clear guide on how leaders can prepare their businesses to best embrace technology-led disruption. 
The world-renowned futurist shares compelling insights into how organizations can optimize operations, create value, and serve customers in new ways by embracing the next wave of digital transformation. 
The six technologies in this FinTech book will have a significant impact on the FinTech industry. Read more about them and other trends in our article about the top FinTech trends to watch. 
By Brett King, a world-renowned futurist, author, and speaker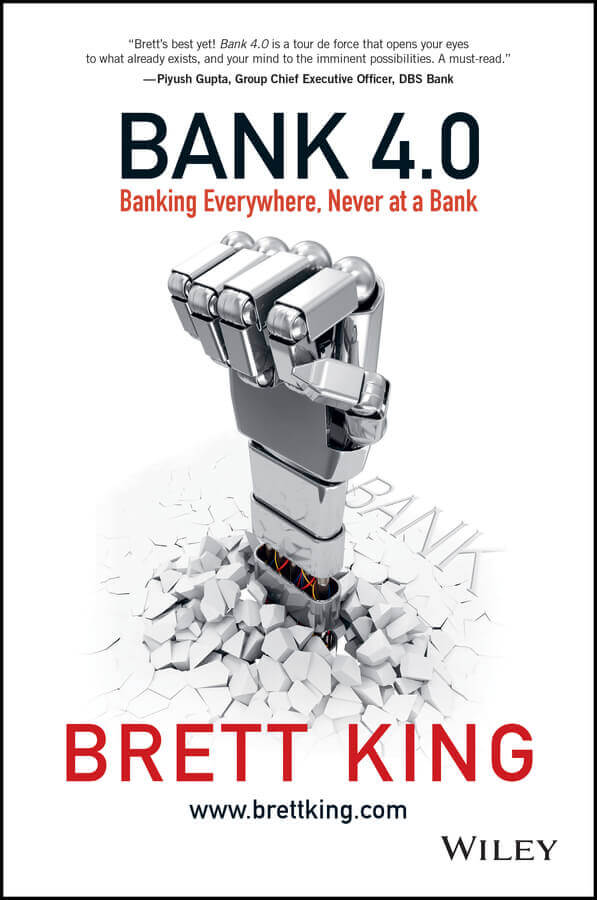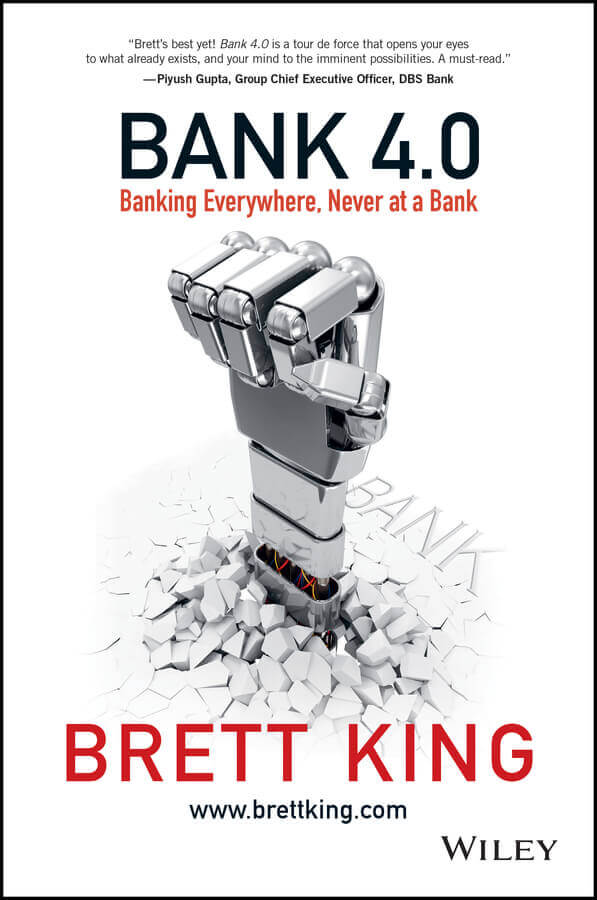 Bank 4.0 explores the reasons behind the radical transformation we see in banking today. Big Tech and innovative FinTechs have changed the way banking fits in the daily life of consumers. As a result, incumbent banks are now being forced to adapt to changing customer behavior or risk becoming irrelevant. 
The future of banking or the Bank 4.0 era is one where banks are either a part of the technology ecosystem, or they no longer exist. Blockchain, AI, and augmented reality will combine with consumer behavior and psychology to build a world where banking will be instant, smart, and universal. 
Brett King offers a comprehensive and well-researched outlook on technologies and concepts that will transform banking as we know it in this FinTech book.
By Pavlo Sidelov, an internationally recognized author, public speaker, and the CTO of SDK.finance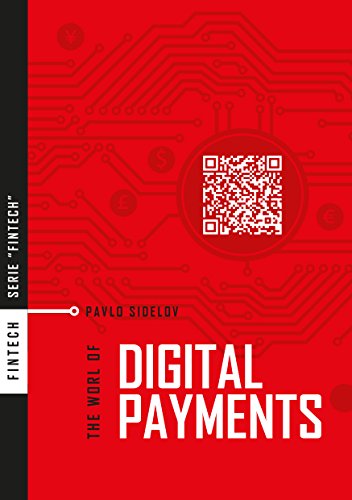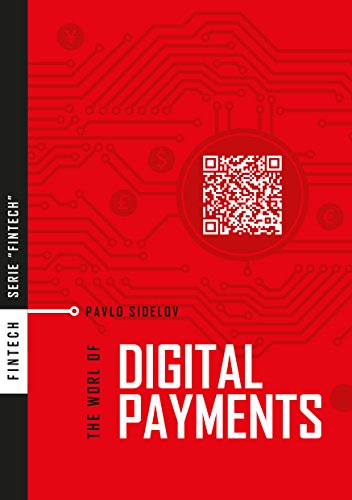 The book serves as a highly informative and compelling guide to the world of digital payments. Pavlo Sidelov distills his 15+ years of experience in the FinTech industry into this hands-on practical course to help foster innovation in the payments sector. 
The author provides an exhaustive description of the current payment instruments and explains how to integrate them with examples from different markets, currencies, and business sectors in this FinTech book. 
No matter if you are a developer learning the ABCs of digital payments or an entrepreneur looking for the right strategy to monetize your business, this book will point you in the right direction. 
Pavlo Sidelov's unique insights come from his real-life knowledge of the industry. The author has launched several successful startups, which culminated in the award-winning payment platform provider SDK.finance. 
FinTech book 'The World of Digital Payments' provides answers to such fundamental questions:
How to work with electronic sales channels?

How to develop an IT project that accepts payments?

How to improve customer service efficiency?

How to determine what prevents visitors from converting into customers?

And finally, how to choose a business monetization strategy?

Edited by a team of Susanne Chishti, the CEO of FinTech Circle; Tony Craddock, Director General at The Payments Association; Bhagvan Kommadi, the Founder of the First Quantum Computing Startup; Markos Zachariadis, Professor of Information Systems at Alliance Manchester Business School (AMBS)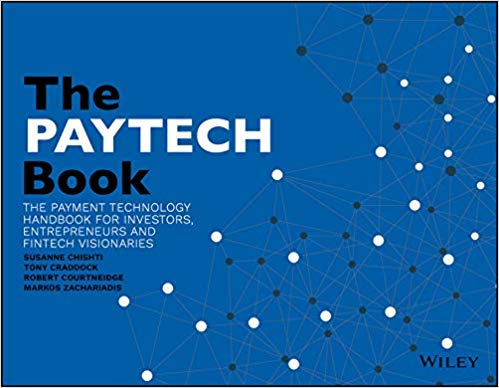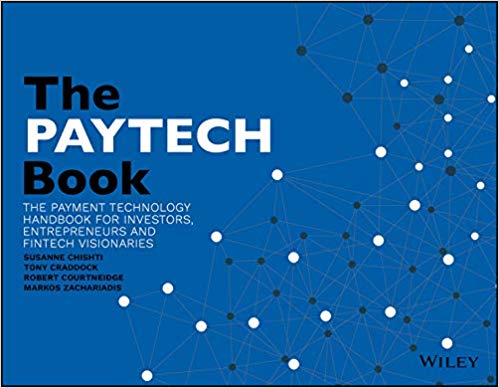 The PayTech Book is the result of a global crowdsourcing effort to create a comprehensive manual of the swiftly evolving payments industry at the center of global trade. Changing consumer behavior, new regulations, and technologies have completely transformed the tools, products, and use cases in the payments sector. 
FinTechs, banks, and startups have been increasingly relying on what PayTech innovation offers to provide better customer experience, increase revenues, and manage risks. The book compiles the latest thoughts, experiences, and ideas of a wide range of leaders in the global FinTech and payment sectors. 
This FinTech book is an opportunity for financial service professionals, entrepreneurs, and investors to uncover practical answers they need to capitalize on the rapidly growing payments market. 
By Dr. Peter H. Diamandis, the Chairman and CEO of the X PRIZE Foundation, and Steven Kotler, a New York Times bestselling author, award-winning journalist, founder and Executive Director of the Flow Research Collective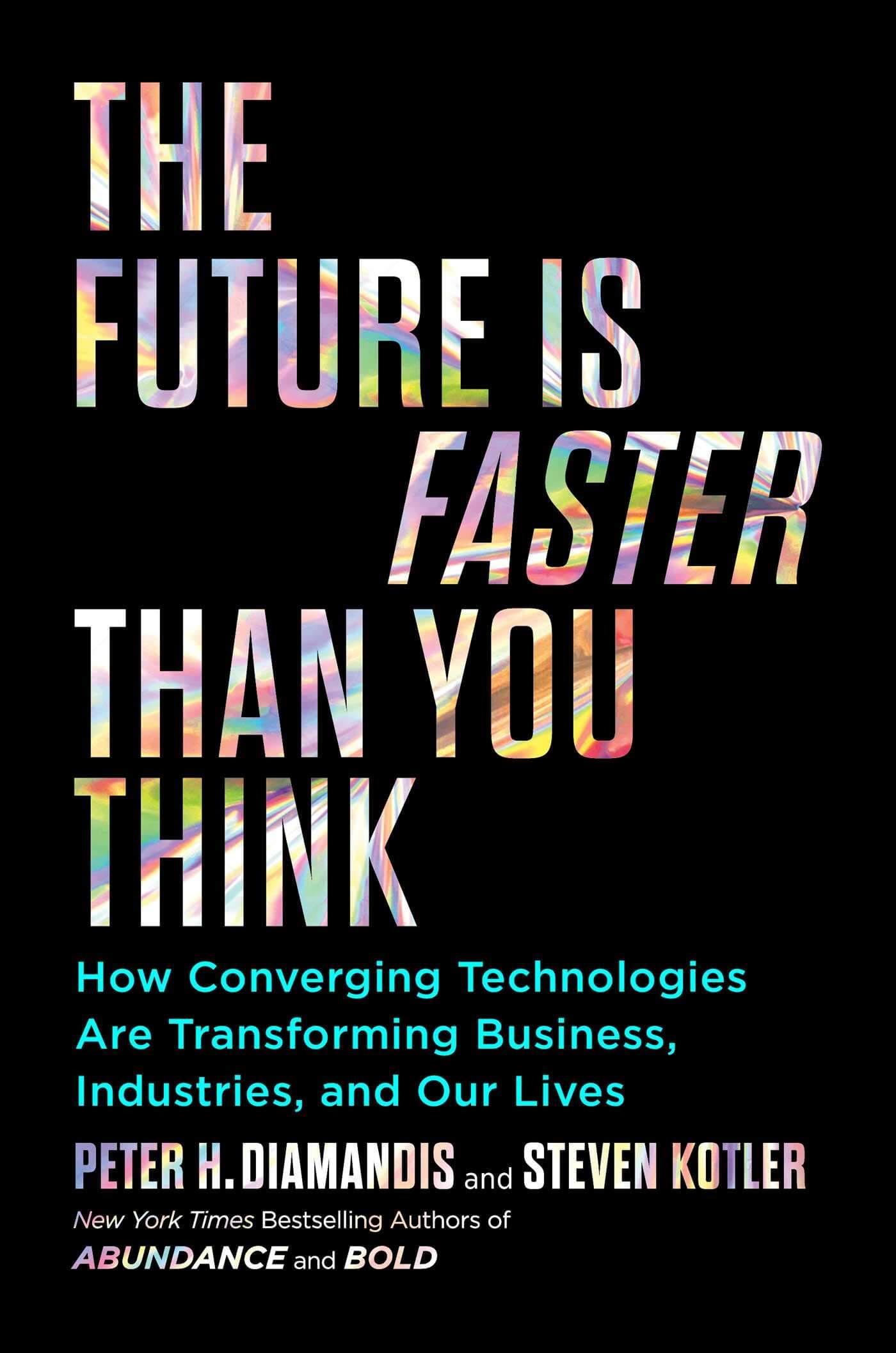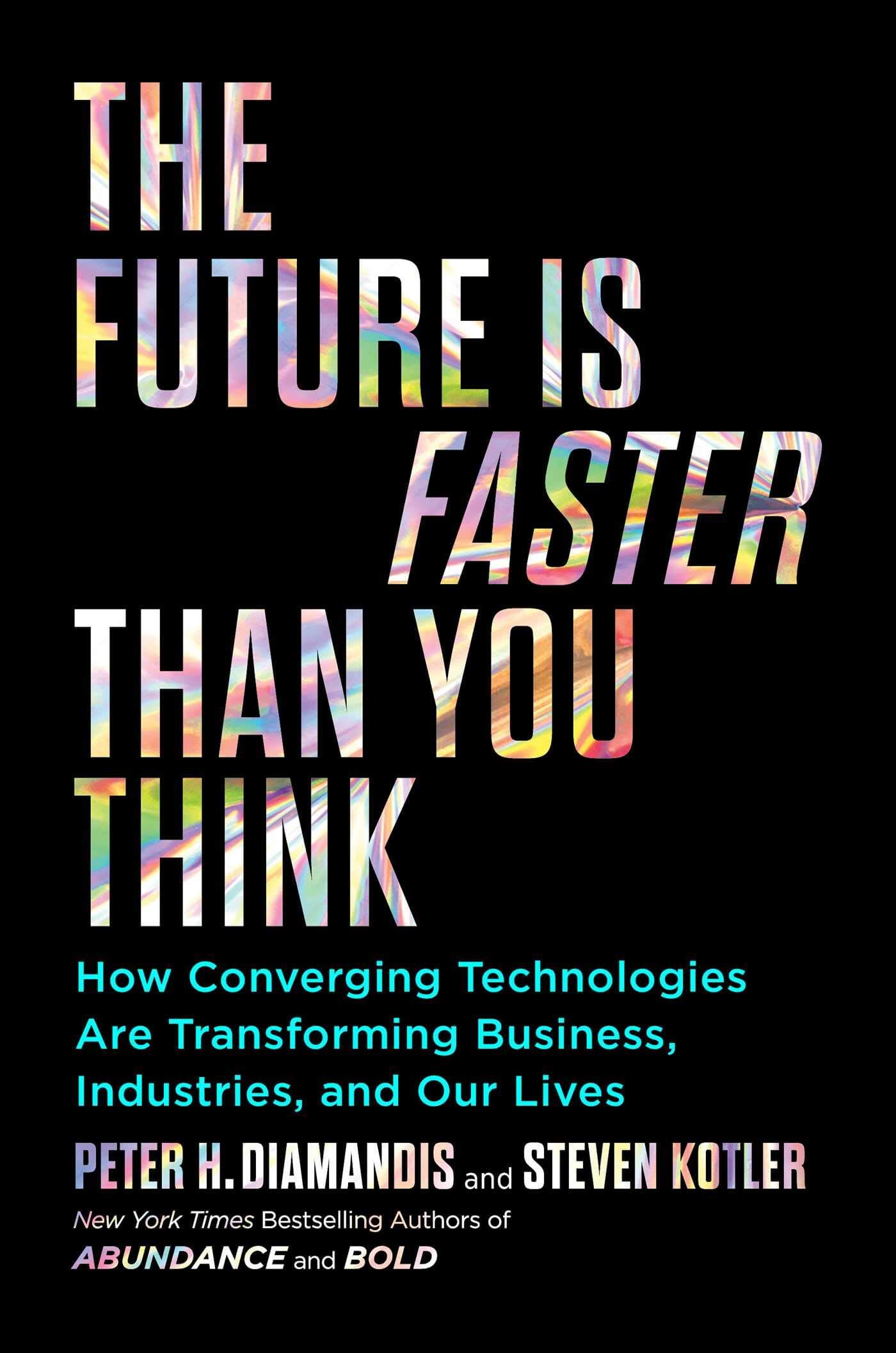 In The Future is Faster Than You Think, the bestselling authors Peter Diamandis and Steven Kotler describe how exponentially evolving technology is going to transform this decade, our daily lives, and society as a whole.   
The book explores what effect AI, robotics, Blockchain, virtual reality, global gigabit networks, and other new technologies are going to have on the legacy industries of today. This decade will see the reinvention of concepts and services we have gotten so used to – retail, advertising, finance, and payments. 
The futurist authors promise to take the readers into uncharted territories and help reimagine the world as we know it. We are sure you will get a lot of useful information from this top FinTech book.
By Marcos Lopez de Prado, Founder, and CIO at TPT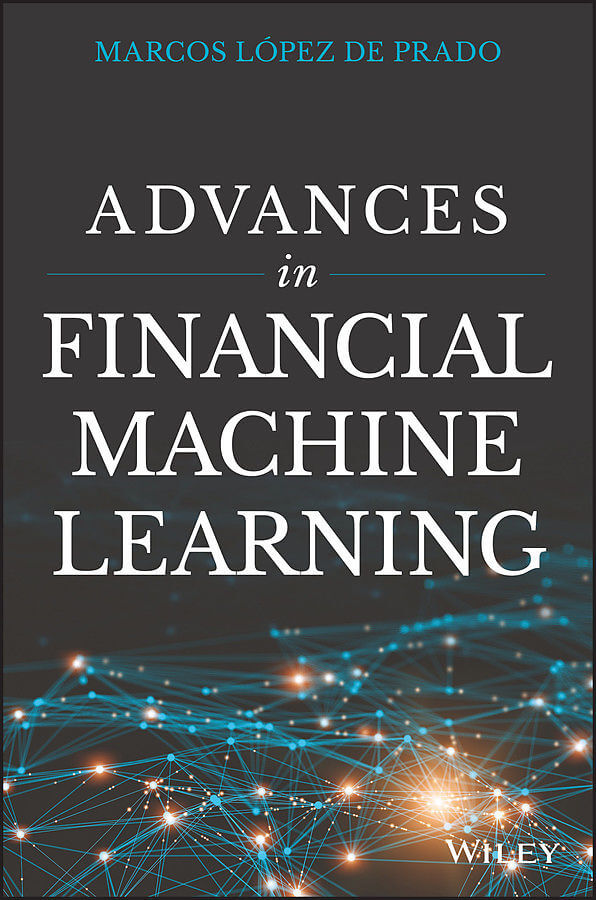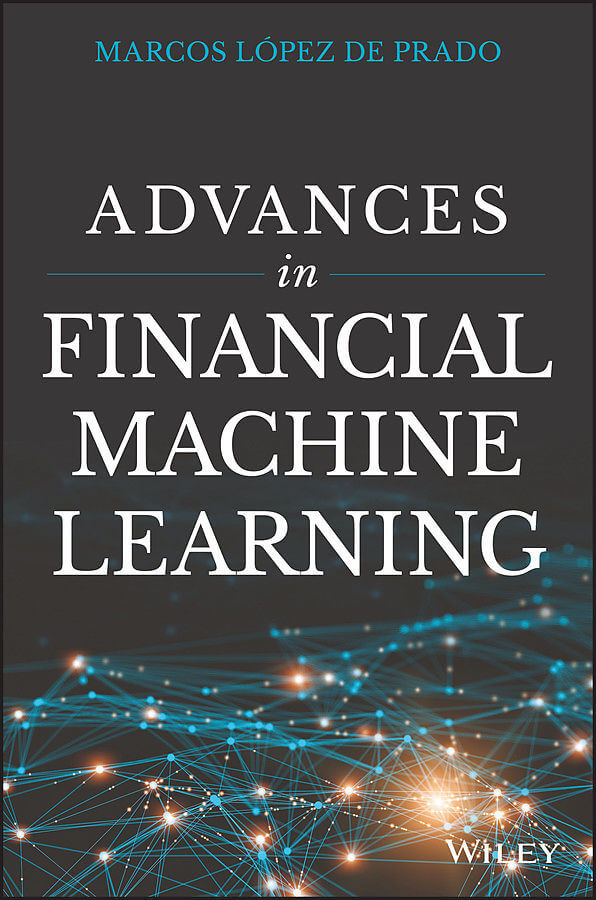 Advances in Financial Machine Learning explores the technical side of Machine Learning (ML) and its impact on the global financial industry. 
Today, ML algorithms are effortlessly accomplishing tasks only the most experienced professionals could perform, changing the way we do business and go about our lives. The book describes how this disruptive technology can be used to conduct research on Big Data, backtest discoveries, and avoid false positives. 
The author uses the most recent real-life problems faced by ML practitioners to explain how to solve them using math and code. Readers can work along and test the proposed solutions to learn cutting-edge solutions that will help them succeed in the current financial industry. 
By Alex Tapscott, a globally-recognized writer, speaker, investor and advisor focused on the impact of emerging technologies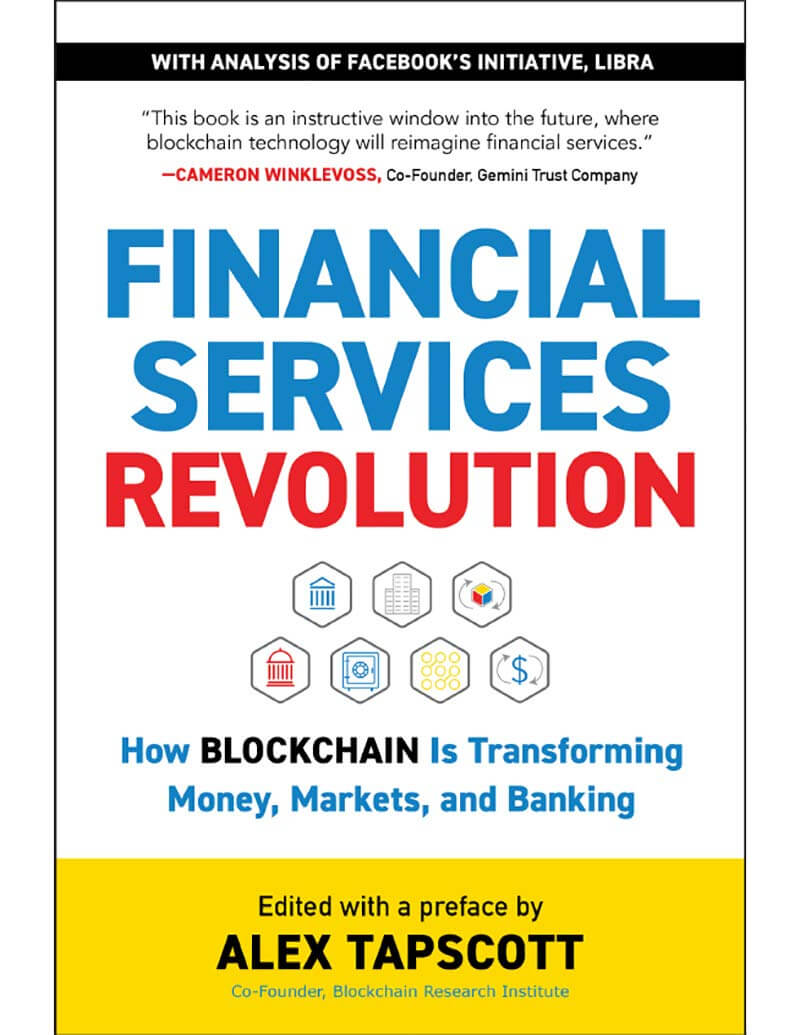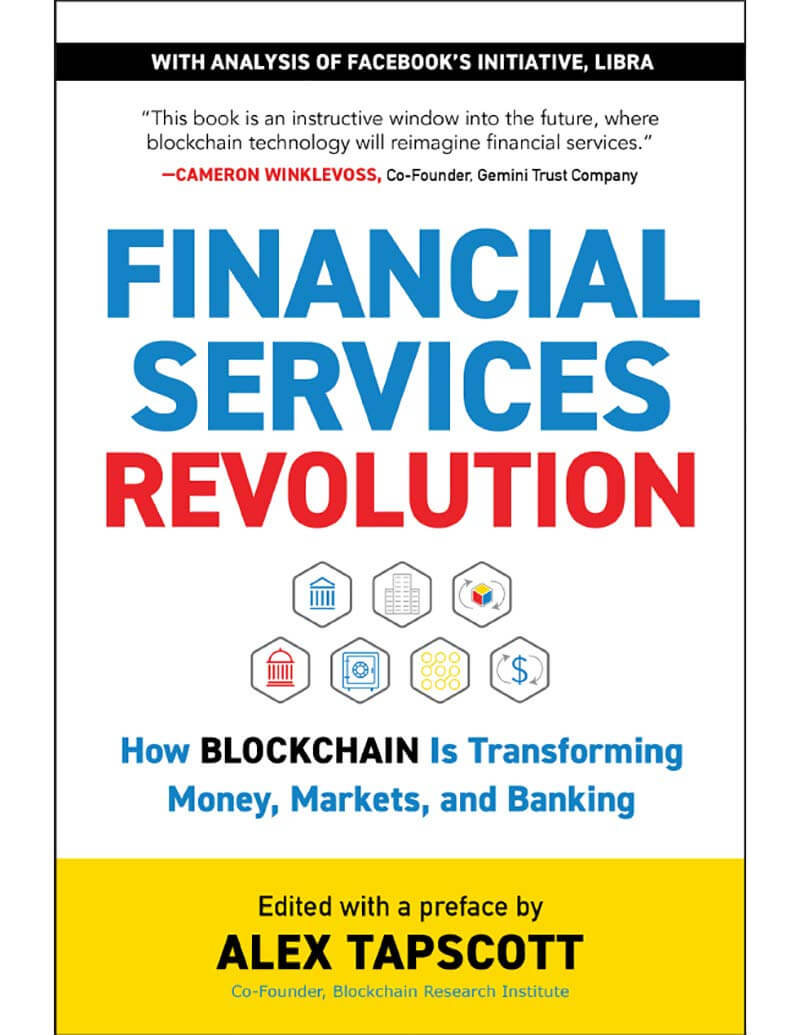 In Financial Services Revolution, Alex Tapscott explains his blueprint for how to prepare and thrive in the new era of digital disruption brought on by innovative technologies like Blockchain. 
The book reveals how a new token-based incentive system can level playing fields, favor collaboration over competition, and give individuals financial power equal to that of corporations. Yet, the author also explains the challenges associated with the neccessary financial, economic, social, and political transitions in great detail. 
With contributions from the world's leading Blockchain experts, this thoroughly researched publication offers a well-rounded overview of what the natively digital global economy may look like in the coming years.  
By Alex Nascimento MA, MBA, an author, faculty member, and co-founder of Blockchain at UCLA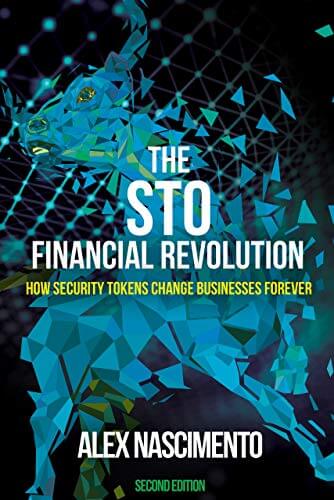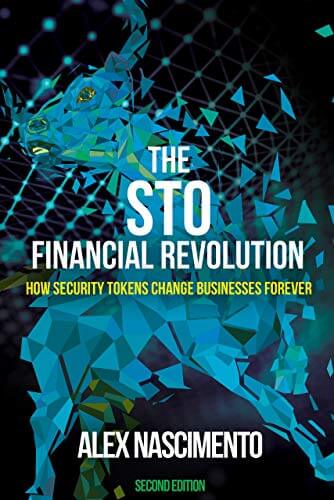 The STO Financial Revolution is a well-reviewed publication that helps readers understand the key concepts behind Blockchain, digital assets, decentralized ledgers, cryptography, and many more. The book explains how the evolution of the blockchain landscape led to the current state of the industry and what factors will determine its future in an easy to digest manner.
The author of this FinTech book explains how a better-regulated mechanism called Security Token Offering (STO) can be a more reliable and programmable alternative to investment contracts. Furthermore, the book covers the principles that govern the planning, organizing, and managing of security tokens on Blockchain. 
This insightful publication presents a realistic alternative to the way money is raised in capital markets worldwide.  
By Agustín Rubini, the founder of an award-winning FinTech consulting firm FSPal.com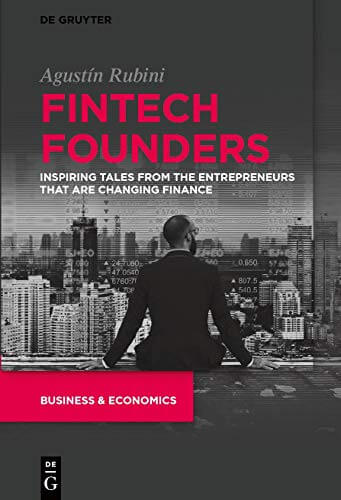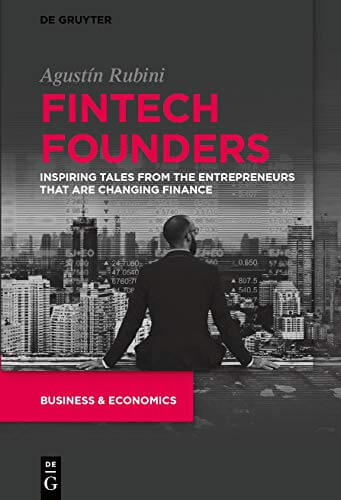 Agustin Rubini has compiled over 70 in-depth interviews with founders of FinTech companies that provide real-world insights and practical lessons about financial technology and its applications. This publication helps readers understand the most pressing challenges and opportunities that come with the disruption of the financial industry. 
On top of advice from founders of some of the most successful FinTech startups worldwide, the author adds his view on the future of financing, banking and savings, payments, SMEs, investment, insurance, and data and analytics. 
This book aims to help readers harness the insights of modern thought leaders and form a well-rounded view of the current state of FinTech.
By Shermin Voshmgir, the director of the Research Institute for Cryptoeconomics at the Vienna University of Economics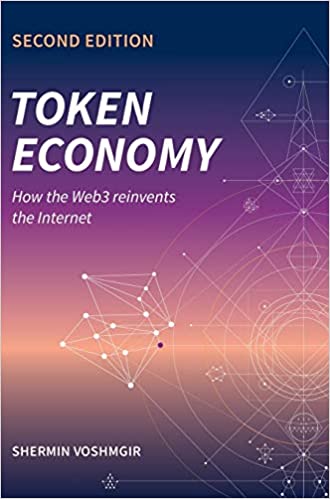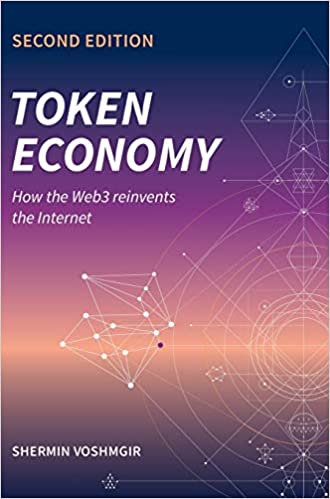 This is the second edition of the book Token Economy originally published in June 2019. The basic structure of this second edition is the same as the first edition, with slightly updated content of existing chapters and four additional chapters: "User-Centric Identities," "Privacy Tokens," "Lending Tokens," and How to Design a Token System and more focus on the Web3.

Part one outlines the fundamental building blocks of the Web3, including the role of cryptography and user-centric digital identities. Part two explains Web3 applications like smart contracts, DAOs & tokens. The last two parts of the book focus on tokens as the atomic unit of the Web3, explaining the properties and functions of money and outlining the emerging field of decentralized finance (DeFi) that might power a potential future digital barter economy.
Did we miss your favorite? Let us know on Twitter. We'd love to hear your recommendations! 
About us 
SDK.finance has a proven track record of providing financial services companies with the core banking functionality that they need, using its secure, robust, and configurable API platform as a one-stop-shop solution. 
Contact us to learn more about our banking solutions. We are open to talk about how SDK.finance can be useful for your business.
Cloud-based SaaS fintech solution for your payment product
More details