Competition in the banking industry is intensifying. Next-generation banks using core banking software are winning market share by targeting lucrative niches in the value chain, forcing incumbent banks to review their legacy platforms.
The good news is that there is a lot of core banking software to help banks modernize quickly and efficiently. The global core banking software market is expected to grow from $12.51 billion in 2022 to $40.67 billion by 2029, at a CAGR of 18.3% in forecast period, according to the research. Consequently, more core banking providers are working on their products. These banking software solutions companies choose various models of software delivery. Some of them work on a subscription model, while others provide white-label on-premise products.
What is core banking?
Core banking (centralized online real-time exchange) is a banking service provided by a group of networked bank branches where customers may access their bank account and perform basic transactions from any of the member branch offices. It includes basic banking activities such as deposit and withdrawal operations, account management, loan and credit processing, customer support and other related services.
In traditional banking systems, core banking was typically handled by a mainframe computer or central server that stored customer account information and processed transactions. However, with the advent of digital technologies, core banking has evolved to include online and mobile banking services.
What's the best core banking software in the world?
Core banking software is the most crucial part of every bank. Banking software is the engine behind the creation and management of accounts, balances, transactions, journal entries along with the storage of client data, receipts, and other reporting tools.
Good soft relies on composable architecture connected by APIs that allows decoupling distribution channels, products, and client data. This particularly agile architecture enables them to make quick changes in architecture while providing a continuous digital customer experience.
Build a neobank on top of SDK.finance platform
Speed up the software development
About the product
Onboarding, payments processing, card issuing, and KYC services have to be then integrated into the core banking software. Some core banking system providers offer integration with these tools' vendors or develop their own products you can integrate into your neobank software solutions. However, it is better not to rely on one vendor, but to prioritise digital retail banking solutions that work on balanced, ready-for-integration products, that do not limit you with features and functions you will integrate into it.
Developing a core banking systems in-house is a complicated and time-consuming process that can overwhelm teams and delay product launches. As such, very few banks have their own banking platforms.

Revolut, N26, Tandem, O2 Banking have outsourced their core banking software from FinTech providers. New cloud-based platforms with pre-integrated key features help to assemble best in class products and launch them at a much faster pace and lower capital expenditure.
We have prepared the Top Core Banking Software list to talk about the best products in the world. We did not want to create a core banking system ranking, as it is hard to find metrics for estimation. At the same time, we analysed the features of prime banking software solutions companies that operate now and highlighted details about their services, product features, and expertise.
Top Core Banking Solutions Software List
SDK.finance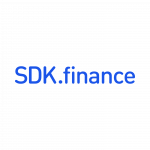 SDK.finance is core payment software company with a strong API layer for banks and FinTechs. Founded in 2013 by a team with 15+ years of experience in FinTech and based in Vilnius, Lithuania, online banking software company offers a highly secure and mobile-ready solution to delight customers and take the lead in the fintech world.
With SDK.finance, you can choose the development mode that best suits your product strategy. We offer a flexible FinTech Platform for self-service development or a dedicated product development team to build your product on SDK.finance software.
The payment Platform is available in two formats – a SaaS version for a quick and affordable start and a Source Code solution  that you can purchase at any time, giving you complete independence from the vendor.
A real-time processing engine of SDK.finance white label retail software solutions consists of a back-end wrapped in 400+ API endpoints. This payment software is flexible and scalable for fast-growing banks and financial companies.
Any payments-related products can be built on the SDK.finance platform:
Build neo-banking products and launch them with ready-made software at a much lower cost.
A ready-to-go solution for EMIs and PIs (including AISPs and PISPs). Create a product like Paypal®, Alipay®, or PayTM®.
Help migrants transfer money abroad as Transferwise® does. Currency exchange is a part of the product.
Cloud payment acceptance software platform for MSPs and PSPs. Start growing your revenue by providing a complete stack of online and offline payment acceptance services for merchants.
Build a money transfer app
Build a money transfer system on top of API-driven fintech platform by SDK.finance
Learn more
Temenos


Founded in 1993, Temenosis one of the world's top core banking software systems. After over 25 years of providing best-selling bank software for financial institutions, Temenos boasts unbeatable experience and a wide range of system integrations. 
The rich functionality of core banking software solutions and cutting-edge technology made Temenos the go-to for over 3,000 current clients and 41 of the world's top 50 banks, serving more than 500 million customers every day. The banking software platform is designed to help retail, corporate, and private banks manage transactions, risk, enterprise credit, and much more. It offers T24 banking software. Their expertise allows them to be in top 10 banking software companies.
Mambu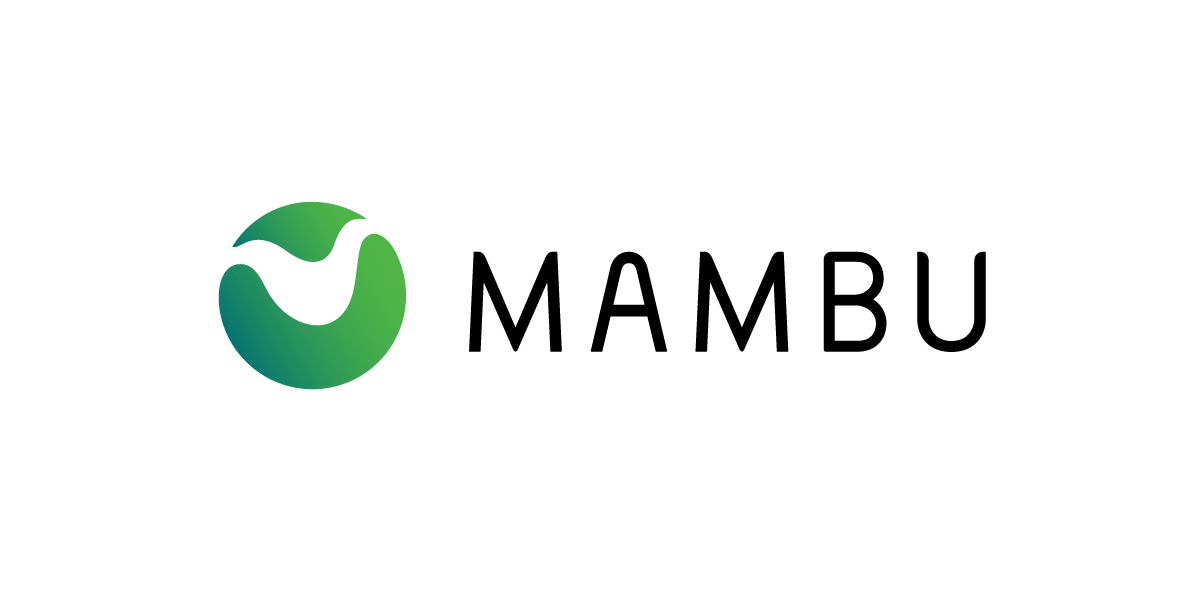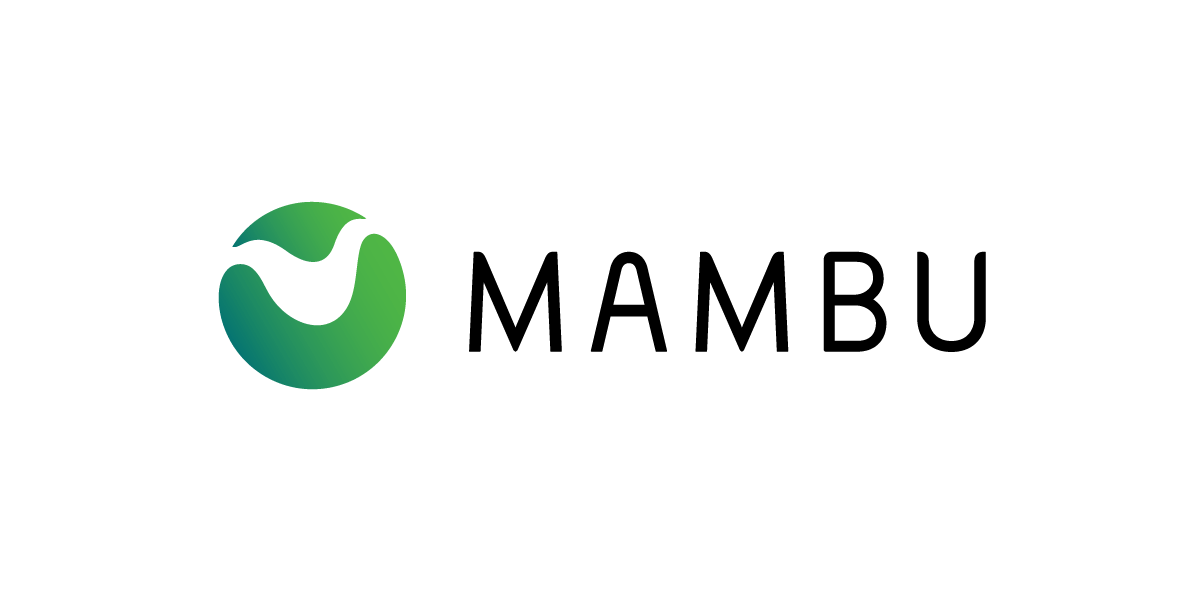 As a relative newcomer, core banking software vendor Mambu has established itself as a rapidly growing supplier of banking solutions. In the two years since its founding in 2011, Mambu's platform was adopted by 100 microfinance organizations in 26 countries around the world. 
Today, the Berlin-based start-up services over 150 banks, fintech, and telecom companies with over 14 million end-users being one of the active digital banking platform providers. Mambu helps top financial software companies like Santander, N26, and Orange to rapidly design, launch, and scale their digital-first banking and lending services.
With banking software built from the cloud upwards, Mambu's SaaS engine is a powerful alternative to costly and complex traditional core banking systems. Besides its cloud approach, Mambu banking software provides its clients with tools to build, integrate, and launch any lending portfolio. 
Backbase


The core banking software vendor of choice of 80+ banks around the world, Backbase empowers financial institutions to place digital at the core of their business models. The company's Omni-Channel Banking Platform is the preferred choice for banking technology oriented companies such as Barclays, Credit Suisse, Deutsche Bank, Fidelity, ING, and many more. 
Since its launch in 2003, Backbase has been helping banks develop a compelling experience on digital channels. Today, the company impacts over 90 million end customers daily. An in-depth focus on customer experience management and unparalleled speed of implementation place Backbase among highly rated digital banking vendors.
Oracle FLEXCUBE


10% of the World's banked population has an account powered by Oracle FLEXCUBE. 600+ retail banking software solutions use the company's universal banking products in 140+ countries across the globe.
The comprehensive, interoperable, and modular bank software addresses core banking needs, enables knowledge workers, and reduces time-to-market for new products. FLEXCUBE's front-to-back digital capabilities help financial institutions to innovate and create next-generation digital customer experiences. 
With access to advanced automation tools that rely on Machine Learning, the company's clients can generate better insights and enhance straight-through processing. Oracle FLEXCUBE is ideally suited to help financial service companies jumpstart retail banking software & solutions.
Finacle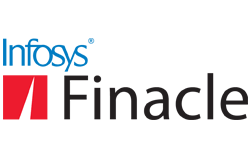 Finacle, developed by Infosys is one of the cloud-based core banking solutions that helps financial institutions modernize their cloud-based banking services. The platform is used by banks in 100+ countries and serves 1 billion end customers worldwide backing banking technology companies.
With open APIs, embedded customer insights, and a real-time processing engine, Finacle banking systems software offers a comprehensive set of features that are sure to accelerate innovation-led growth. The highly modular solution was designed to speed up the production of new products and accelerate digital adoption.
A trusted partner to over 1,300 clients, Finacle delivers faster, safer, and fully personalized core banking services being one of the prominent core banking solutions vendors.
Finastra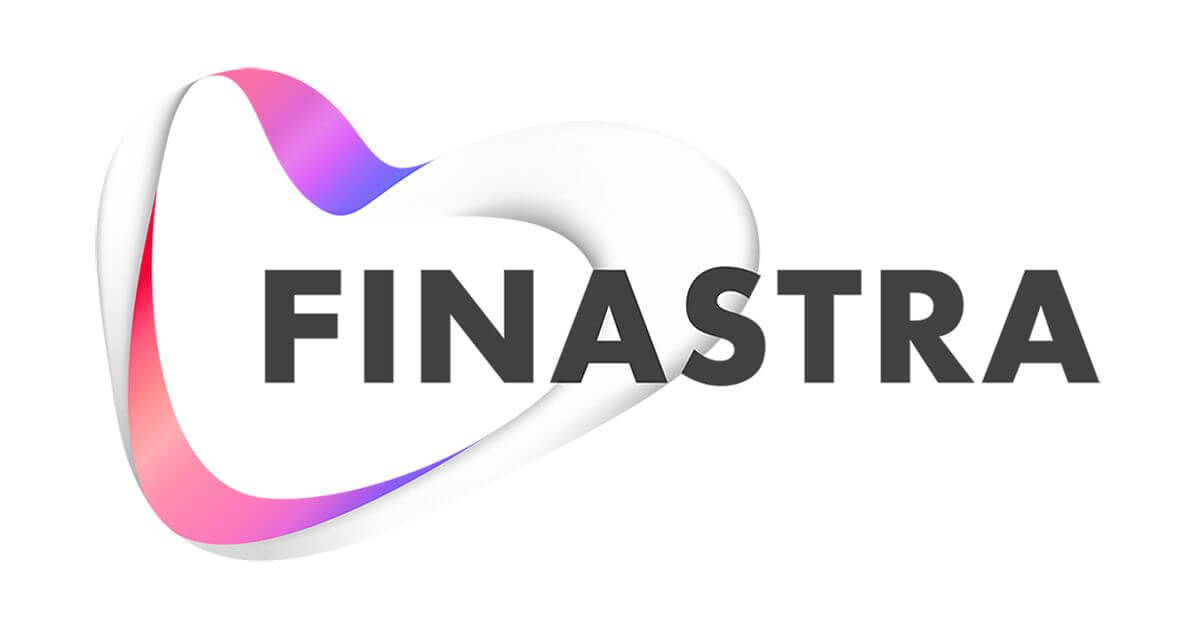 90 of the world's top 100 banks by asset size are partnered with real-time core banking processing engine Finastra. With clients in 130 countries worldwide and one of the broadest sets of financial software solutions on the market, Finastra is able to serve all functions of all types of financial institutions.It makes the company one of the interesting banking system vendors.
By harnessing the platform's flexible and open technology, Finastra's clients can go from legacy banking to transparent, innovative, and agile online banking solutions. With Finastra's modular technology stack, financial institutions can launch and deliver new functionality quickly with less risk.
FIS
FIS is an American company that offers a wide range of financial products and services. Headquartered in Jacksonville, Florida, FIS employs approximately 62,000 people worldwide.
FIS was founded in 1968 as Systematics. It offers its core banking solutions in three primary segments: Merchant Solutions, Banking Solutions, and Capital Market Solutions.
The list of products includes Banking Hardware, Core Banking, Card Issuing and Processing, Digital Payments, Commercial Lending, Fraud, Risk and Compliance and other banking and payments-related services. FIS is among digital banking platform providers with a variety of different products.
Digital wallet solution
Affordable software to base a fintech product on top
Learn more
Forbis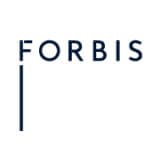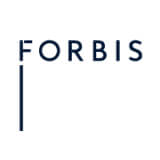 Forbis is an IT company working on various products in the finance industry. It focuses on the digitalization of the banking process and related products. The company also provides consultations and training on core banking development as supplemental services.
FORPOST is the main product. It is a cloud-based core banking SAAS solution for account management, payments, deposits, currency exchange, etc. Read this article to get more information about cloud for banking. The company states that they are experienced in CEE and CIS markets and offer features for their local clients. However, it is hard to predict whether all of its products work accordingly in any other region.
Check this article to get more information about starting a payment processing company.
Securepaymentz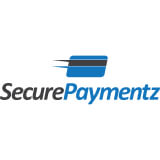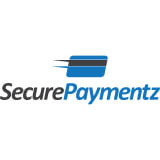 Securepaymentz is one more company that offers a core banking solution for the financial service market. It develops the platform for virtual banking. The platform has all common features for money operations, accounts administration, and currency exchange. The company states that this financial platform is flexible and easy to install on your server.
Securepaymentz has a subscription model for its core banking platform. They offer regular updates and easy interpretation of additional features for their customers. The better your subscription is, the faster you will get the update. The question is, what will be the queue of the active customers waiting for it. Though their price model is more affordable than a one-time purchase, subscription and platform maintenance by Securepaymentz's team may cost more in the long run.
nCino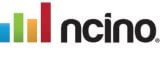 nCino was founded in response to an inconvenient commercial loans system back in 2012 in North Carolina, USA. In less than 10 years, it evolved into a vendor of a sophisticated end-to-end nCino Bank Operating System® based on the Salesforce platform. Designed to streamline the routine operations, it also enhances customer experience and employee efficiency and reduces expenditures.
nCino's Bank Operating System® is accompanied by a range of cloud solutions for SME- and commercial banking, retail banking, mortgage, cash management, customer engagement etc. Today, nCino's platform is powering multiple financial institutions all over the world and demonstrating steady growth.
Build a neobank on top of SDK.finance platform
Speed up the software development
About the product
Novatti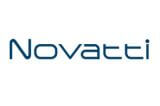 Novatti is one of the key players in the fintech market, enabling businesses, as they put it on their website, "to pay and be paid". This digital banking and payments company provides transaction processing along with accepting payments, card issuing, and subscription payments solutions to businesses of all sizes in 58 countries, fostering a cashless society.
With 20 years of experience behind it, Novatti offers a range of robust technology solutions for branchless banking, donations management, digital wallet etc. Being a Visa Principal Partner and Issuer, the company also caters for fintech businesses willing to provide customers with branded prepaid cards by issuing both physical and virtual Visa cards. Read the article on Top 10 Card Issuing Platforms to explore their key features, advantages, and limitations to find the right solution for your payment business. 
Bricknode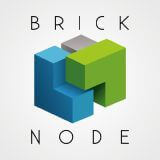 As the name suggests, Bricknode is a composable cloud banking platform that offers a framework for building financial businesses. Using Bricknode Core as a foundation, or an operating system, as the company names it, its customers can use the ready modules for trading, funding, lending, deposits etc or develop their own apps and connect them via the platform's API.
Originating from Sweden, Bricknode now operates globally, fostering digitalization for financial service businesses of all sizes. Apart from the financial infrastructure, the team is ready to negotiate custom development projects.
Top core banking systems companies comparison table
 

SDK.finance
Mambu
Backbase
Oracle FLEXCUBE
Finacle
Finastra
Temenos
Founded

2013

2011

2003

1997

1999

2017 (merger)

1993

Headquarters

Vilnius, Lithuania

Berlin, Germany

Amsterdam, Netherlands

Mumbai, India

Bangalore, India

London, UK

Geneva, Switzerland

Customer profile

The platform caters to businesses of all sizes – from startups seeking affordable software to SMBs and enterprises that need scalability and independence

Alternative lenders (p2p, marketplace personal and SME lenders), deposit-taking institutions, and mobile banking providers.

Financial institutions dealing with retail, corporate, SME, and wealth management with onboarding, loans, etc.

Universal, direct, private, and Islamic banks; financial and lending institutions.

Retail, corporate, universal, community, and Islamic banks; lending and payment providers

Corporate and retail banks, lenders, treasuries, and capital market players

Retail, corporate, universal, private, Islamic and microfinance & community banks.

Number of employees

50+

200+

800

9,000

2,800

10,000+

4,600

Number of offices

1

8

9

79

6

60

68

Solutions
Payment acceptance software        E-wallet solutions Money transfer services
P2P app development
Composable banking
Cloud banking platform
Mambu Process Orchestrator
Retail Banking
SME Banking
Corporate Banking
Wealth Management
Core banking software
Enterprise limits
Collateral management
Investor Servicing
Financial Services Lending and Leasing
Corporate, Retail, Universal, Community Banking Suites
Payments Connect
Digital Engagement Hub
Retail Banking
Transaction Banking
Treasury and Capital Markets
Investment Management
Infinity – Digital Front Office
T24 Transact – Core Banking
Payments
Infinity Wealth
Fund Management
Looking for core banking software?
Check out white-label
core banking platform SDK.finance
Learn more
FAQ
What's the best core banking software in the world?
A good core banking software relies on composable architecture connected by APIs that allows decoupling distribution channels, products, and client data. This particularly agile architecture enables them to make quick changes in core banking software while providing a continuous digital customer experience.
Onboarding, payments processing, card issuing, and KYC services have to be then integrated into the core banking software.
What is core banking technology?
Core banking (centralized online real-time exchange) is a banking service provided by a group of networked bank branches where customers may access their bank account and perform basic transactions from any of the member branch offices.
What are the top core banking software companies?
Temenos, SDK.finance, Mambu, Backbase, Oracle FLEXCUBE, Finacle, Finastra are the top core banking software companies to start with.
What does the core banking system do?
The back-end system that conducts daily banking transactions and posts updates to accounts and other financial data is called a core banking system. Core banking systems frequently have connections to general ledger systems and reporting tools, as well as the ability to process deposits, loans, and credit.
What are the advantages of core banking systems?
Core banking systems allow users to control their accounts, and use various banking facilities from any part of the world. They increase operational efficiency, prevent frauds and thefts with real-time banking facilities and reduce operational costs.
Get Core Banking Software