The aim of open source FinTech solutions is to provide banks and customers with the open source banking software and ease they need to operate. Financial institutions can leverage banking software open source technologies to quickly develop customer-centric products while also levelling the playing field. Consumers, on the other hand, can easily compile their financial information from all of their accounts in one place. 
Though open source online banking is gaining ground in finance, scaling and implementation will take a lot of time. Many businesses try to run the digital transformation and adopt the products with reliable banking solutions. As a fintech software provider, we understand such questions and would be happy to walk you through the entire concept, its benefits, risks, and some open-source software alternatives to try out. 
Open source digital banking platform SDK.finance
Develop your PayTech product faster with SDK.finance solution
More about bank core
What is open source banking software?
What makes software open source is the license attached to it. We define open source banking software as one that provides users with extensive control over the product, particularly the ability to modify and redistribute it, which is often forbidden by copyright law. When a rights holder decides to remove their software limitations, they do so by obtaining a free software license or open source banking software license.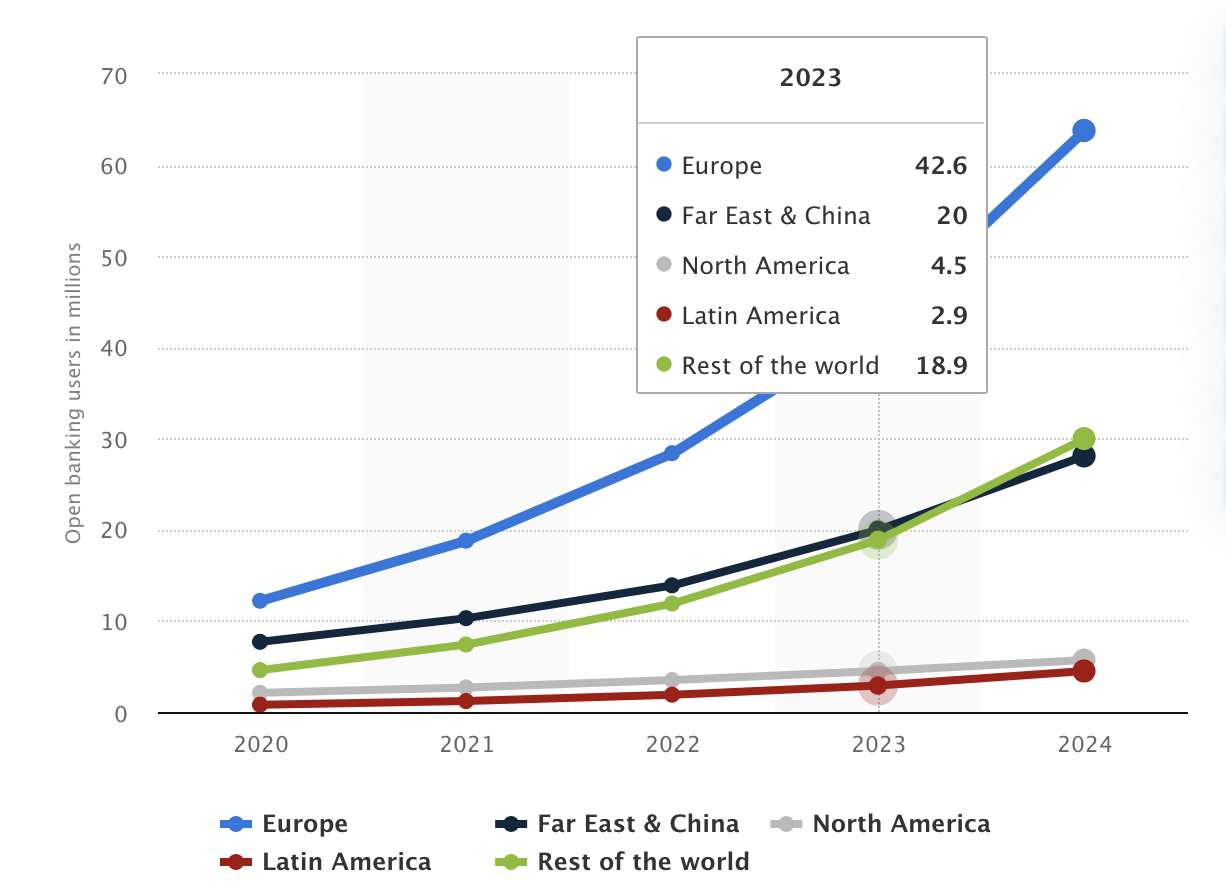 Regional estimates of open banking solution users in 2020 (in millions)
Source: Statista
Benefits of open source software for
the 
banking sector
Reduced expenses, more IT adaptability, and faster time to the solution are just a few of the benefits of embracing open source banking software. Here are some more advantages to note.
Collaboration among institutions
One of the advantages of open banking is that it lets financial institutions learn the details of their customers' financial status by looking at their entire financial picture, which can help them analyze risk and offer the best credit terms. Simultaneously, it assists the client in gaining a better grasp of their financial status before making any financial decisions.
Alternative payment methods
Most traditional banks are not equipped to handle transactions as quickly as customers desire, giving rise to alternative payment processing systems. Open banking aids fintech with the development of open-source payment software that will promote efficiency and reliability.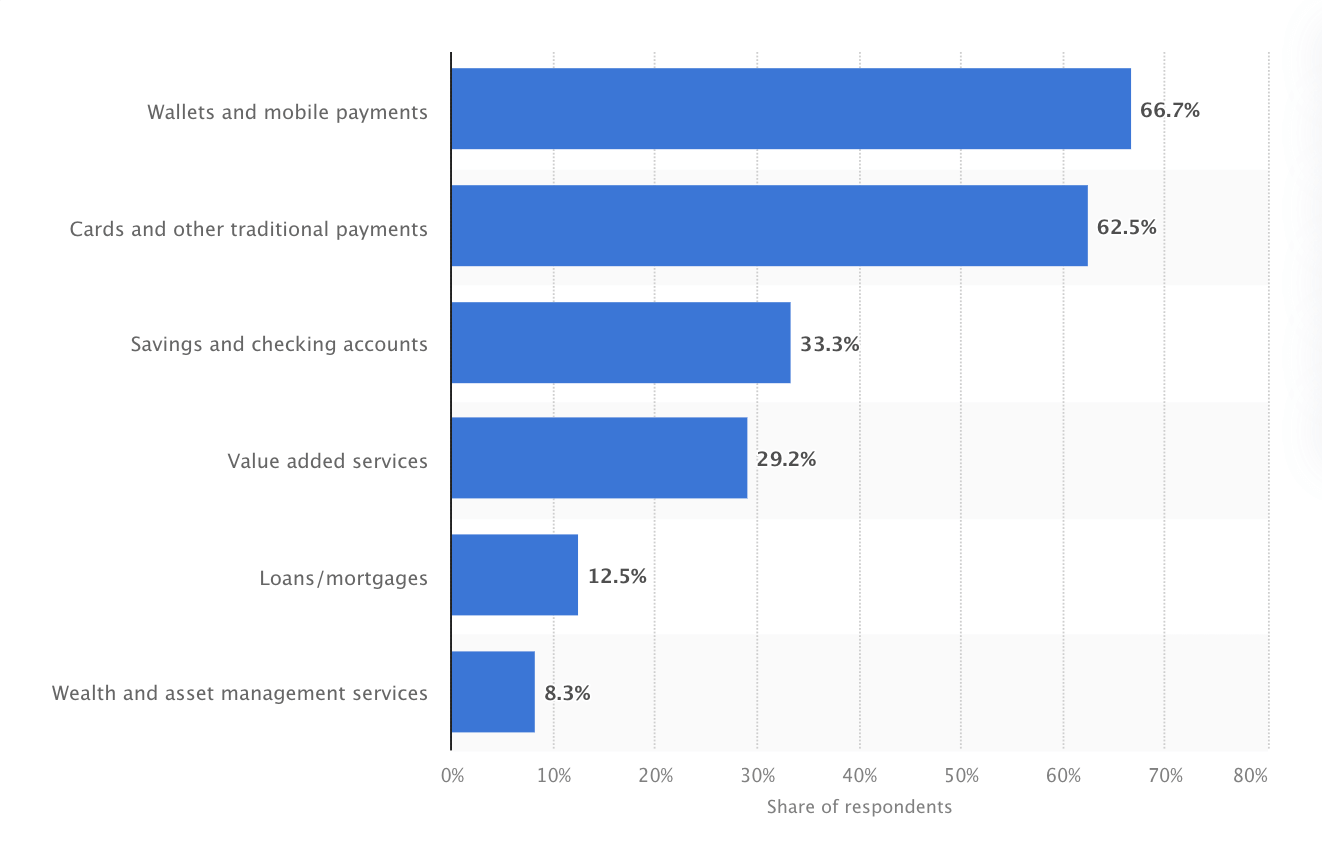 Source: Statista. Non-traditional financial companies' impact on the selected banking goods and services 
Improved customer service and experience
Instead of just permitting in-house transactions, banks may embrace open-source banking to enhance client engagement and retention by better aiding clients with their finances and to deliver personalized financial products and services.
Iterative development and continuous improvement
One important advantage of any open source banking software is the ability to evolve indefinitely. Whenever a need is identified, different developers can enhance open-source banking software. Bugs and other difficulties can also be swiftly fixed.
Low operational costs and encourages innovation
Open-source software and codes may appear to be free, but they are not. However, they are less expensive than personalized systems. Open-source software helps organizations, particularly those with limited resources, to start small and develop over time.

Risks of using open source banking software
Here are a few drawbacks to using open-source software.
Privacy concerns
Open banking operations rely on data interchange and sharing; without the proper processes to avoid an external breach of API or database, there would be privacy and data theft concerns. Banks and third-party financial institutions must protect their clients' information and warn them about the downsides of open banking.
Regulatory and compliance concerns
Because open-source is commonly utilized in apps that hold sensitive and personal information, institutions must comply with specific rules and standards. Noncompliance may be an oversight at times, but it is not a viable reason to avoid punishment.
Lack of community support
Because open-source software is intended for community development, any enhancements or updates will be made available to developers interested in the project. If an active community does not support an open-source application, there is a danger of abandonment, damaging your business.
Banking software with source code
Build your neobank on top of SDK.finance Platform
Learn more
Open source banking software alternatives
Given the risks associated with open source banking software, here are alternatives that can be just as efficient and beneficial to your business.
Digital banking platform with source code
Licenses for source code from  banking software vendors are available, to be modified, and customized for personalized use by an in-house dev team. 
This is a type of license that includes the banking software source code, which medium to large businesses can use with their IT teams to customize the software for their specific needs. 
SDK.finance banking software is originally developed by an expert tech firm with 15+ years of experience in the payments and banking industry, so you don't have to worry about code rots or other flaws which may hinder efficiency.
You don't have to worry about control or privacy breach as the license gives you complete control over the software operation, infrastructure, and data.
Dedicated FinTech software development team
Bring your financial product vision to life with SDK.finance team
Learn more
In-house banking systems development
With in-house banking software development, you can build your team from the ground up. You will have to fill open positions based on the specializations and experience required to complete the project. This development team will be in charge of creating one-of-a-kind banking software for your company.
Using in-house development is like hiring full-time employees for your business. You'd have to go through the tedious process of building your development team. Even if your company has its own in-house IT team, you still have to build the product from scratch, and this takes 1-2 years longer than using third-party source code software.
Market-ready platform for neobanks
Speed up time-to-market with SDK.finance neobank Platform
More details
Outsource banking software development
Outsourcing financial platforms development is most suitable for small and medium enterprises that have limited budget but need to get things done quickly. The global business process outsourcing market was estimated at USD 261.9 billion in 2022 and is expected to grow at a CAGR of 9.4% from 2023 to 2030.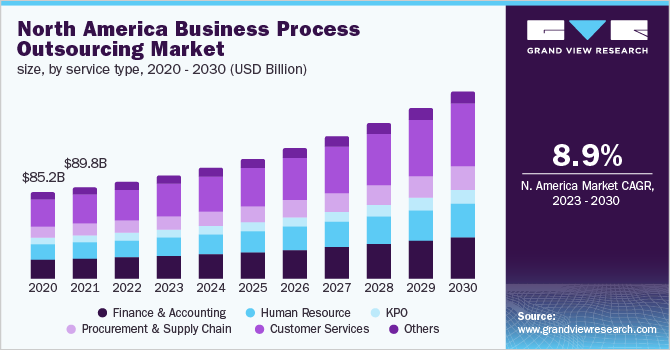 Source: Grand View Research
However, some large tech companies like Google may also outsource their development needs. The problem is that there are too many fintech development companies to choose from, making it more difficult to hire an expert third-party development company. Rather than going through the stress, you can rely on a dedicated IT team's experience and expertise.
Why choose banking software solution by SDK.finance?
SDK.finance neobank offers expertise and innovation while utilizing recent cutting-edge technology, with over 15 years of developing fintech platforms and creating payment solutions. The open source banking solution strongly defines the functionality and flexibility of your neobank. That is why you need to choose the on premise bank solution provider wisely. Find out the key features you will benefit from SDK.finance products:
Work with a company that is well-versed in its field
As fintech experts with over 15 years of experience in the industry, we have firsthand knowledge of what it takes to develop real-world payment solutions.
You can save up to a year on software development by using ready-to-use banking software solutions with source code for payment systems, neobanks, money remittance, currency exchange services, e-wallets, accepting online and in-store payments, and other payment-related services.
Innovation that adapts to the changing landscape
We leverage cutting-edge technology to create payment systems that reflect modern-day demands, keep you competitive, and offer innovative solutions to fintech challenges.
Wrapping up
Open source banking software presents both opportunities and challenges for the financial sector. The benefits of open source banking software include reduced expenses, enhanced collaboration among institutions, improved customer service, iterative development, and lower operational costs.
For those seeking alternatives, options such as digital banking platforms with customizable source code, in-house banking software development, and outsourcing to experienced development teams offer viable paths to achieving banking software solutions tailored to specific business needs.
SDK.finance offers innovative open source banking software solutions that save time and adapt to the evolving financial landscape. With more than 10 years of FinTech software development, our team can bring your financial product vision to life faster with pre-developed Platform.
FAQ
What is open source banking software?
We define open source software as software that provides users extensive control over the product, particularly the ability to modify and redistribute it, which is often forbidden by copyright law. When a rights holder decides to remove their software limitations, they do so by obtaining a free software license or open source software license. 
Want a Demo of a reliable and effective banking solution for neobanks? Contact us for one!
Contact Us