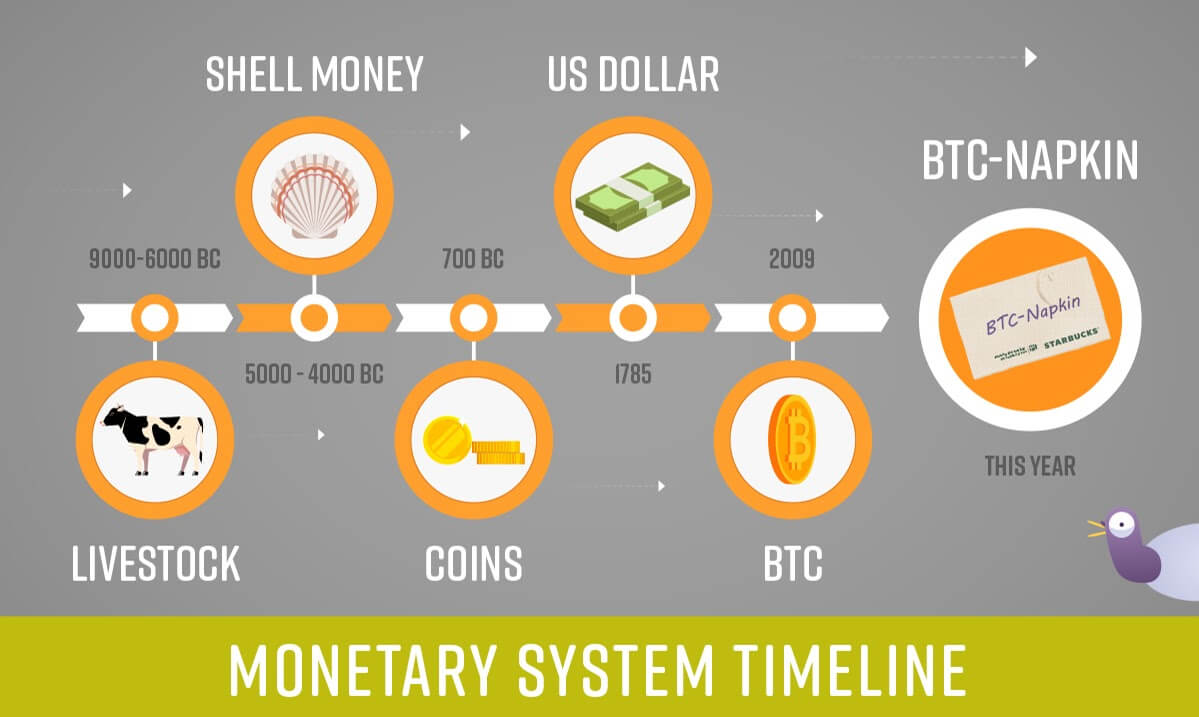 To all the bitcoin evangelists and sceptics alike is this dedicated
With Bitcoin being the newsmaker this year, we cannot imagine a decreased interest in the digital gold next year and beyond. Moreover, we imagine below how bitcoin evolves from investment asset into a full-fledged transactional currency. In this scenario, fiat currencies simply disappear, sweeping off the whole bunch of related problems.
***
Chapter 1: Bon Voyage, Bitcoin!
A sunny morning in FinTech Capital City. A fellow named Chris, full of hope and enthusiasm regarding his forthcoming wedding and following a honeymoon in France, stops by a Starbucks to make his morning even more splendid.
"Good morning! May I have my usual, please?"
"Certainly, Chris, coming right up. Just a moment…"
"Thanks."
"Oh dear, well, sorry, not this time, it would seem. Blackout again — and for the fourth time this week! Blame those bloody Bitcoin miners."
"Well, obviously, it's a huge drawback — the electricity consumption, I mean — but I earned a fortune simply buying bitcoins, and now can finally propose to my girlfriend and buy a mansion in France! Bitcoin became a pivotal point in my life once I'd embraced it," Chris explains to his barista friend.
"It's all about greediness," answers back the coffee wizzard. "Even robots nowadays advocate spending money on good things instead of simply accumulating wealth. Remember, my friend, greediness can play the devil with humanity, but not with robots — they're smarter than that."
The electricity comes back on, and Chris smiles joyfully. Taking his iPhone out of his pocket, Chris finds it totally dead. At the same time, he notices a long queue of Starbucks aficionados similar to himself, filling the space, all hoping to give a boost to their dopamine level as quickly as possible. They stare at each other in desperate silence, shifting from foot to foot anxiously, waiting for their turn.
Neurons flash, synapses fire, and a moment of enlightenment occurs. He picks up a napkin, and asks the crowd if anyone has a pen. One Parker is enough to accomplish his crazy idea (luxury-brand Parker pen sales being at an all-time high in 2018, surprising even the most reputable analysts).
"Okay," Chris says to the barista. "Since I'm unable to pay with bitcoin via my iPhone, like I normally do, I'll write a receipt where I will state that from my account to your account goes 0.00001 BTC for the coffee. Is this acceptable?"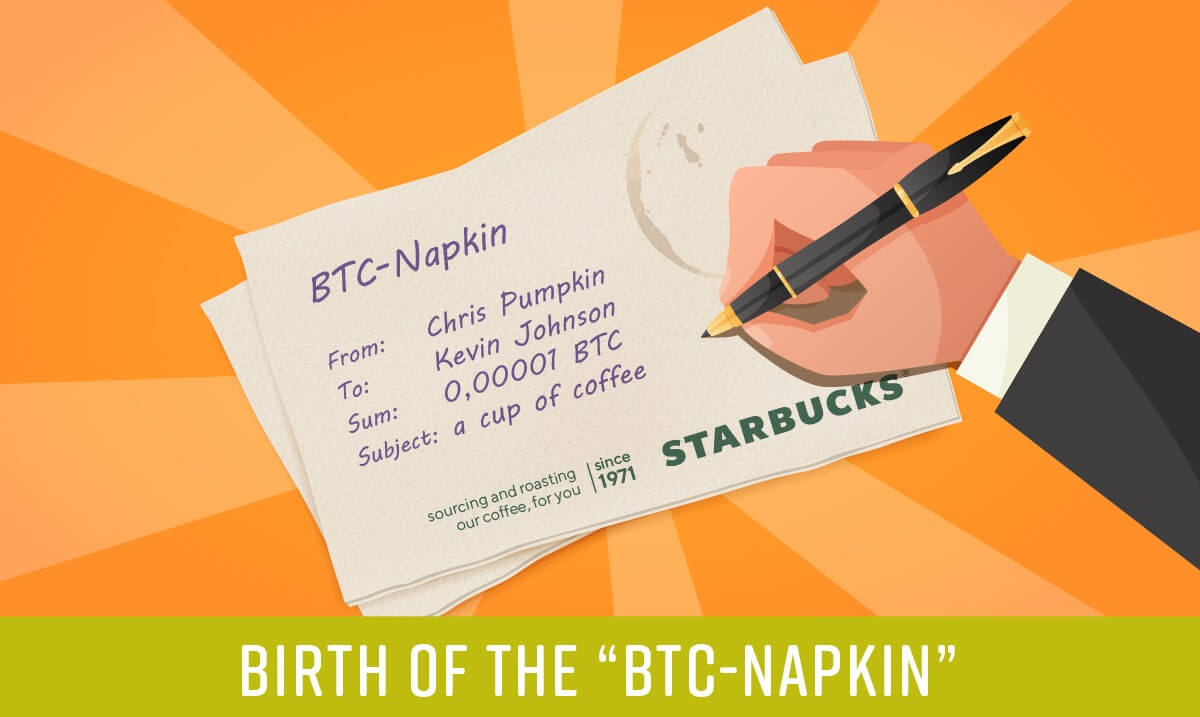 "Ah, but you'll need six confirmations to approve the transaction. How will you deal with that?" asks a somewhat nerdy-looking 14-year-old.
"Okay, guys, let me count you up," Chris says, taking hold of the situation. "Alright, so there are seven of us in the room — that's good — and one may even pretend he is currently wearing VR glasses. Does everyone approve my transaction, then?" he inquires.
One by one, the assorted coffee lovers get their hands onto calculators and execute their "proof-of-coffee". The transaction gets its ultimate approval once everyone has reached out for the napkin and put their respective signatures down.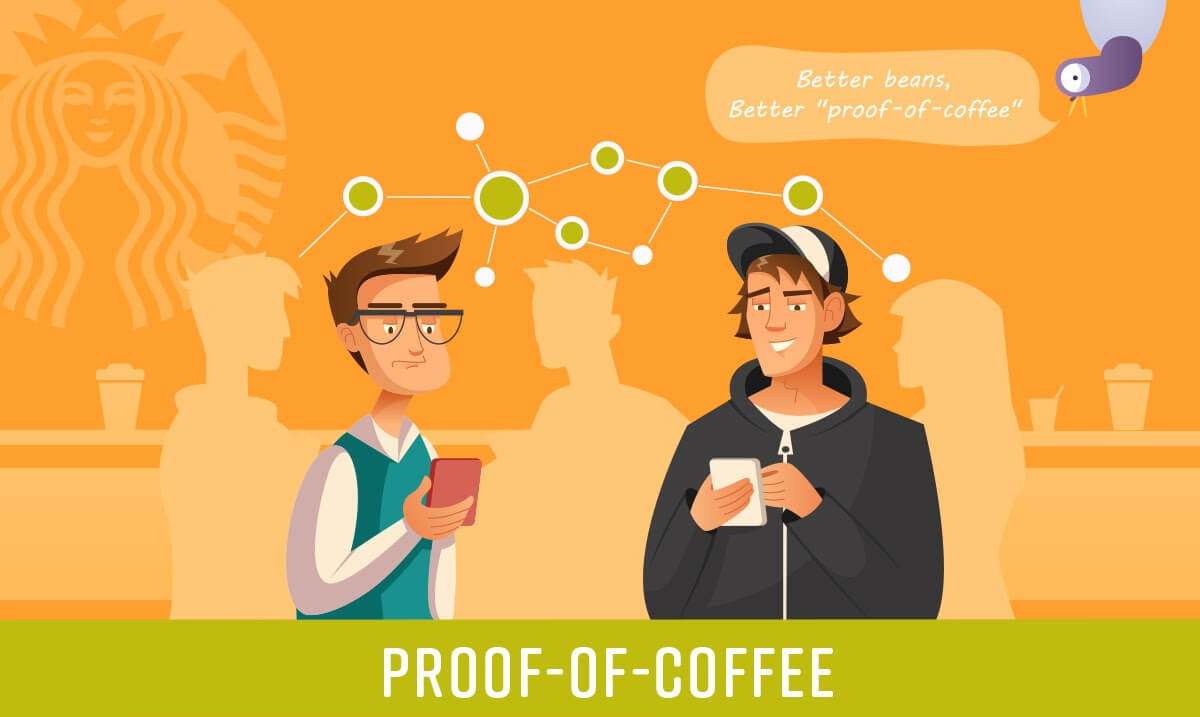 The strangers in the queue are united in their delight.
"It's that easy? And no need to use that outdated blockchain anymore?"
"And farewell exorbitant fees?"
"And no risks for the bright and green future of our planet?"
"Hurrah! Bitcoin will no longer be able to ruin our mood, personal life, or career due to delayed transactions!"
"What a genius you are, young man! You have invented a new non-bandwidth scaling mechanism for using bitcoin!"
A man standing at the very end of the queue used his button Nokia phone [We are terribly sorry, Twitter, but SMS via Nokia would totally rock in this year] to tell his friend of this new development.
The latter, while riding on a bus, tried the method out and, hallelujah, it worked! Soon, people all over the city started replicating this wonderful and super-easy method to pay for goods, services, and even give charity on the streets. It was the beginning of a new era in payments. Everyone was happy with the absolute freedom they now had — freedom from third parties, governments, and fraud.
To be continued…
SDK.finance is your secure technology partner in the FinTech World!
About us 
SDK.finance has a proven track record of providing financial services companies with the core banking functionality that they need, using its secure, robust, and configurable API platform as a one-stop-shop solution. 
Contact us to learn more about our banking solutions. We are open to talk about how SDK.finance can be useful for your business.